Wallet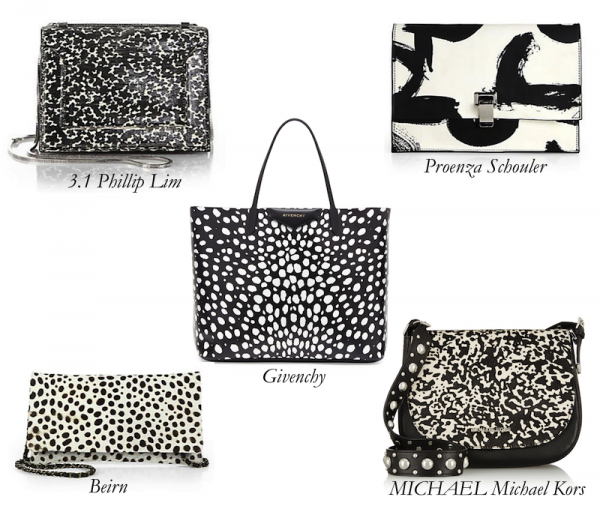 A printed bag in black and white may seem specific, but this is the most versatile color scheme you can ever find…
Some collaborations are nothing but a natural fit. Smythson's latest Panama Collection marks the second capsule partnership between the leather company and artist Quentin Jones. Best of all, I love Smythson and their clean, simple shapes readily lend themselves to artistic embellishment.
Just last week, Tina sang the praises of the wallet-on-a-chain, and now I've got the fever, too. The Proenza Schouler PS11 chain wallet just might be my favorite member of the chain gang.
I was just talking about the sleek ease of wallets on chains, and now I've found something even slimmer – an iPhone clutch! This is sure to illicit delight from the tech-savvy Bag Snobs in your life.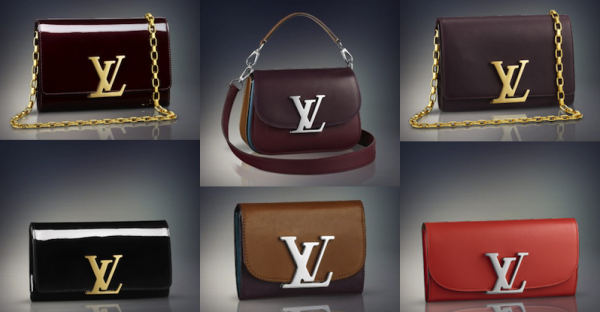 Check out the latest incarnation of the famed and long-lived LV logo. It has evolved from the allover monogram to an unabashed blast of precision-perfect hardware. Look familiar? It reminds me of the YSL logo clasp. The resemblance is actually uncanny, as it's essentially the same concept. But something about Louis Vuitton's initialized closure reads just a tad more grown-up.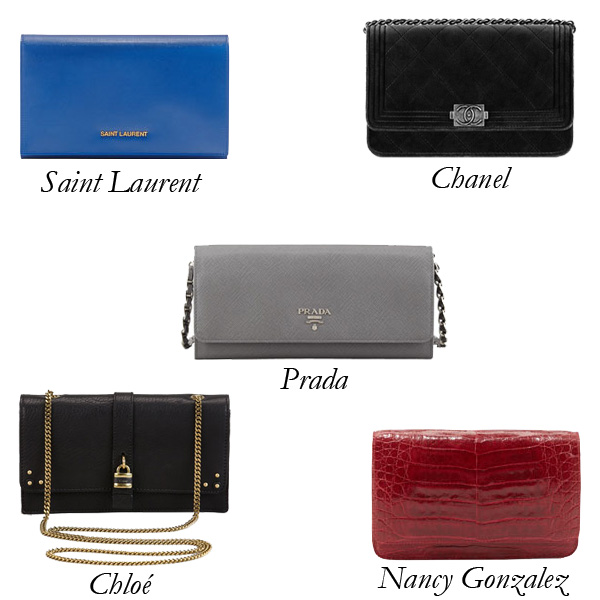 I lost my wallet during NYFW (it was stolen at an event out of my mini bag right in front of me!). My ID, all my credit cards, and not to mention the my entire cash supply for Fashion Week: gone. Kelly gave me one of her company credit cards (we share bank accounts!), but how do you fly home without an ID? Luckily, a good Samaritan found my wallet on a sidewalk, with the ID and cards strewn all over the place (cash gone, natch).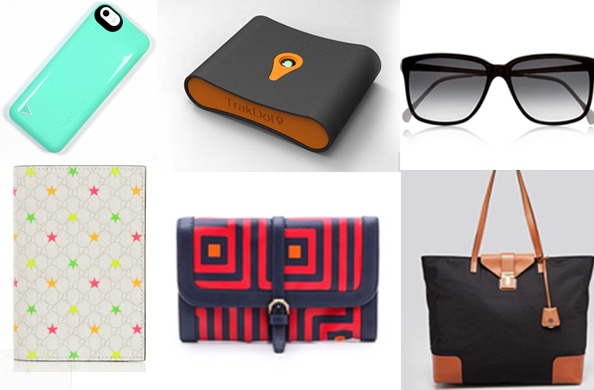 Travel trends may come and go, but necessities are necessities. You don't just want to look good at the airport, you want to be prepared and comfortable for a no-fuss flying experience. Check out these Snob Essentials for your next jet-set!
Loewe's Monochrome collection has it just right – two-tone neutrals for days when you need something to easily coordinate and animal prints for when you feel like getting wild. We have the tasseled Flamenco in leopard printed calf hair, as well as basic stone colored leather trimmed in black.
Correction: Katie is carrying Coach's Madison Gathered Twist clutch from the Fall 2013 collection. Katie Holmes (seen here with pal Naomi Watts) recently attended Coach's High Line Party in NYC looking summer chic in a white, one shoulder number by Chloe, Alaia shoes and carrying a sweet Miu Miu Matelasse wallet. This is the perfect accessory … Continue reading Katie Holmes Travels Light with Coach's Madison Gathered Twist Clutch