Wallet
I lost my wallet during NYFW (it was stolen at an event out of my mini bag right in front of me!). My ID, all my credit cards, and not to mention the my entire cash supply for Fashion Week: gone. Kelly gave me one of her company credit cards (we share bank accounts!), but how do you fly home without an ID? Luckily, a good Samaritan found my wallet on a sidewalk, with the ID and cards strewn all over the place (cash gone, natch).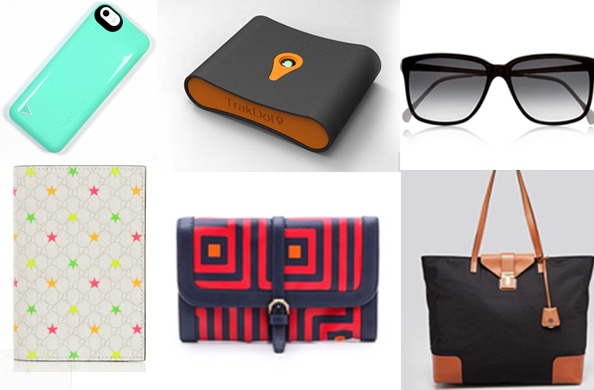 Travel trends may come and go, but necessities are necessities. You don't just want to look good at the airport, you want to be prepared and comfortable for a no-fuss flying experience. Check out these Snob Essentials for your next jet-set!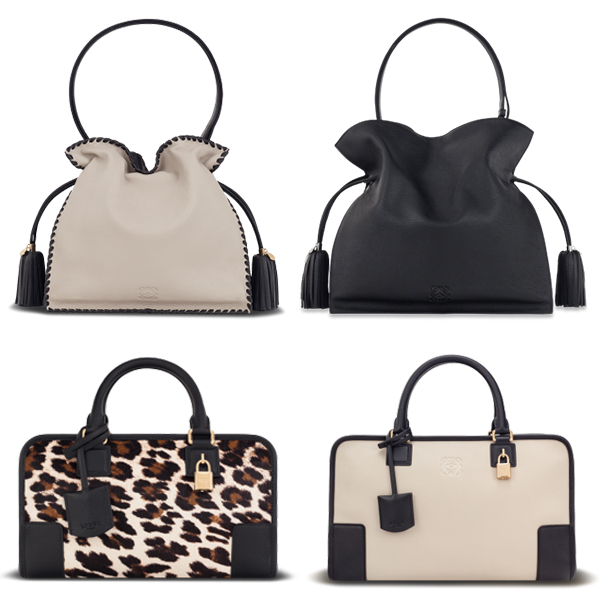 Loewe's Monochrome collection has it just right – two-tone neutrals for days when you need something to easily coordinate and animal prints for when you feel like getting wild. We have the tasseled Flamenco in leopard printed calf hair, as well as basic stone colored leather trimmed in black.
Correction: Katie is carrying Coach's Madison Gathered Twist clutch from the Fall 2013 collection. Katie Holmes (seen here with pal Naomi Watts) recently attended Coach's High Line Party in NYC looking summer chic in a white, one shoulder number by Chloe, Alaia shoes and carrying a sweet Miu Miu Matelasse wallet. This is the perfect accessory … Continue reading Katie Holmes Travels Light with Coach's Madison Gathered Twist Clutch
Technically this Lanvin is a wristlet wallet but I see it as a sleek clutch, a summer staple. It is not a traditional wallet, there is major organization – a zip pocket to keep contents safe, as well as slip pockets on the back and beneath the flap for when you need easier access. I'll … Continue reading Lanvin Large JL Wallet: Clutch Control
Snobs who leave no bag unturned surely demand a wallet that matches the rest of their wardrobe, right? In the midst of bag frenzies, the wallet is an oft-neglected accessory that doesn't get the attention it deserves. Count on the boys of Proenza Schouler to change that. When your wallet is extra-spacious and comes with … Continue reading Proenza Schouler PS1 Iguana Wallets: Ready for Reptile
Blame (or thank) Charlotte Olympia for the resurgence of kitsch bags. What started out as a witty joke has turned into something serious: the trend is at an all-time high with prices to match.
With the amount of the traveling I do, I like to keep several different money holders in the safe at all times – one that holds Euros, one that holds Chinese RMB, etc (you never know when you'll need a quick getaway!). With so many gorgeous wallets to choose from, they've become the new mini … Continue reading Top 5 Money Holders: Number Crunchers