Web Snob
Thu 06.05
It's Thursday so we had to include a throwback starring rockstar dads, as well as the ultimate swimsuit guide and a behind the scenes look at Rumi Neely's home.
Tue 06.03
Yesterday may have been just a Monday but Rihanna attended the CFDA Awards almost nude and the Jenner sisters are collaborating on a clothing line for summer, and today we have some easy workouts and a very covetable sweater.
Fri 05.30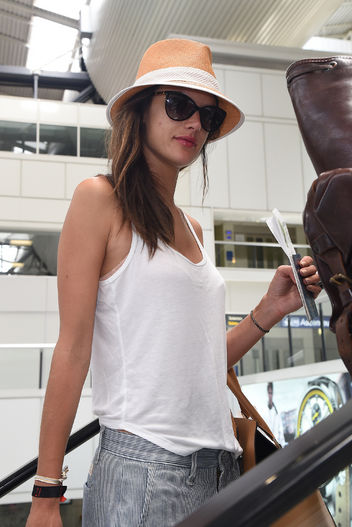 How to have it all like Alessandra Ambrosio and other tips and tricks in today's fashion news…
Thu 05.29
Maya Angelou's inspirational tweets and more in today's fashion news.
Wed 05.28
Today's Web Snob features beauty advice from Alexa Chung and lots of fashion food-for-thought…
Tue 05.27
Preppy, yet funky style inspiration on Gary Pepper and other fashion news here…
Fri 05.23
Amazing collaborations–think Mara Hoffman's new home line for Anthropologie– and other fashion news here…
Thu 05.22
The red carpet spotlight at Cannes is shining on Sonam Kapoor. This and other fashion news here…
Wed 05.21
Charlize Theron graces the June issue of Vogue! This and other fashion news here…