Beauty Snob
Fri 11.21
I have to admit: I hadn't had this much eyeliner on since high school. But unlike back in high school, this smoked-out eye looks so natural and beautiful, not harsh. Throw out any preconceived notions you might have that lining your entire eye will close it up and make your peepers appear smaller. Actually, when lined and smudged properly, eyes not only look bigger, they have substantially more depth. And let's not even get into the glow on my skin!
Wed 11.19
Artis makeup brushes are true game chargers. They're gorgeous, mirrored brushes with dense, lush, synthetic bristles designed specifically to resist wear, and these also have ergonomic handles; they kind of look like luxurious takes on toothbrushes. There are 10 in the collection that can be bought together for $275 or separately.
Tue 11.18
Two things have completely changed my DIY manicures. One, I've been using cuticle oil almost daily to keep me cuticles moisturized. All you do is brush a tiny bit of the oil on the base of your nails and massage it into your cuticles – you shouldn't need clipping if you do this consistently (I've been using this one from essie).
Mon 11.17
A Warren-Tricomi vet recently opened a unique salon concept. Called The Ammon Carver Salon & Studio, it's a hybrid photo studio and hair salon founded by Ammon Carver (don't be intimated by his good looks; he's exceedingly friendly!).
Fri 11.14
There are no flowers like Ovando flowers – NONE!!! Their flower arrangements are nothing short of pieces of art (they're go-tos for countless luxury brands like Hermès), and I don't care what I have to do but if I ever get married I am hiring them to design the centerpieces!
Thu 11.13
Just when I wrapped my head around kale migrating from the kitchen into skincare it's already being eclipsed by a new "it" ingredient and would you believe it's charcoal?
Wed 11.12
It's time for the holidays and I'm feeling particularly inspired by Lupita Nyong'o's eye look. It's easy to go cheesy come the end of the year with green and red overload; going with a deep lip and a soft metallic eye is the perfect way to circumvent that while still rocking a festive look.
Tue 11.11
I never really got into the box trend or the Beach Mint, Shoe Mint, etc trend, but Memebox has changed my mind – and there is no monthly commitment…just adorable Korean products in a box!
Mon 11.10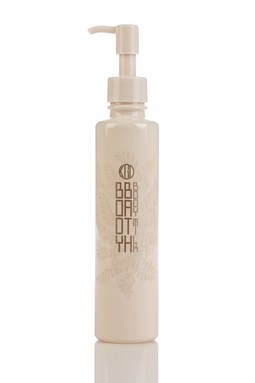 Anti-aging shouldn't stop at the neck. In fact, hands are one of the easiest places to spot someone's age; they're rarely cared for as well as the face is, and the rest of the body often ends up equally overlooked. If you really want to stay soft skinned, you must pamper yourself from head to toe…