Beauty Snob
Tom Ford has launched a number of new beauty items for fall. The standouts, however, are his primers. I've been using his Illuminating Primer since it launched a few years ago and it's fantastic (tied with Hourglass', which I also love).
Most of us women think about food a lot…what we should be eating, what we shouldn't be eating, do we have enough time to cook, are we eating enough healthy foods, are we going to gain weight….we could literally drive ourselves crazy!
We try so hard to get our mascara to look natural, but the makeup artists of Spring/Summer 2016's Fashion Month have another idea in mind – clumpy, grunge-inspired lashes of all colors and lengths.
Bangs (whether long, fringe, or short and choppy) were big on the runways in New York, London and Milan this season, but leave it to Prada to come out with a unique take – side bangs. The look was aptly conceived to be "simple but extreme," according to hairstylist extraordinaire Guido Palau.
It's hard to believe that there's a real model under all this makeup…but there is! Gareth Pugh is no stranger to envelope-pushing beauty, but this is particularly stunning. Though there's little to inspire a real street look (do love that hair, though…), this is awe-inspiring in terms of originality and execution.
When it comes to makeup, liquid eyeliner is the one thing I use the most, even more so than mascara. It defines the eyes, and more importantly, makes them pop in photos – and we all know how important that is (beauty brands are even formulating their makeup with selfies in mind now).
I've always been taught that a beautiful complexion starts from within. No amount of makeup can truly mask bad skin. You need to sleep well, eat well, and avoid smoking and tanning at all costs (if only everyone could see side-by-side photos of how they would look if they did and didn't indulge in these!).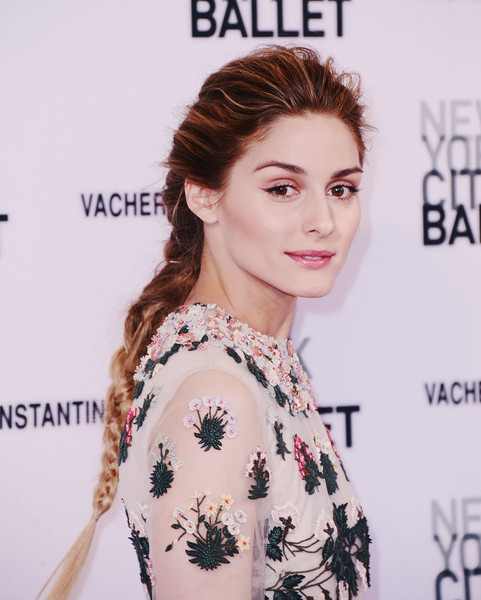 "A braid is flattering on everyone, and can work for a day at the office, a night out, or your favorite music festival," says Dove celebrity stylist, Mark Townsend. "Added bonus: your hair will have great texture when you take the braid out!" Personally I love it as a versatile gym look.
Whether it's an issue of time or whether it's an issue of price, for many of us, getting to the spa as often as we'd like simply isn't an option. With that in mind I asked two experts to share their favorite exfoliating, do-it-yourself recipes to help transition from the warm to the cooler weather.