Beauty Snob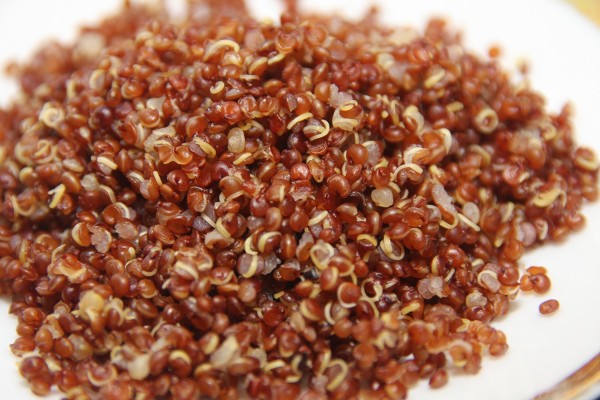 I have the best intentions when it comes to being healthy, but even with all the time I spend researching, reading, and speaking with experts, I'm confused sometimes as to which choices are the best. If I like lentils and quinoa equally, is one better than the other?
A dozen beauty products! If you love the beauty-in-a-box genius of brands like Glossy Box and Birchbox, then you're going to love the luxe offerings of NET-A-PORTER Beauty's Summer Kit, a collection of the retailer's bestsellers. It's perfect for those who can't commit to full-size summer goodies…
There are few things as aggravating (and possibly mortifying…) as getting your bikini line perfectly trimmed-down and bikini-ready only to find yourself covered with red bumps. To find out exactly how the risk can be mitigated, we turned to shaving expert Anthony Sosnick.
Turning 40 doesn't mean the party's over. While being 40 isn't as easy as being, say, 25, there's a lot you can do to defy aging in your hair, whether it's using products like the Pantene Expert Collection or a home remedy. Actually, hair care is the easiest of all anti-aging routines
Rodial is awesome. Not only do their products work, but the names/packaging are awesome and the company is at the forefront when it comes to new ingredients.
Don't we all wish the answer to a lean, sexy, healthy body could be found in pill form. Unfortunately anyone who tells you that is lying and you shouldn't trust them with your money because if things were that easy we'd all be looking like Gisele.
Soreness is good. It means you actually worked hard during your workout and now it's time for your body to repair itself. I spoke with Eric Orton, the famous run coach in Born to Run, a few weeks ago and he told me something that surprised me, however.

It's hard to find a good bronzer, especially for my Asian skin tone. Too orange, and I look like a clown. Too dark, and I look like I have a dirty face. Too golden, and I end up yellow…and don't even get me started on the streaking that's involved!
Snacking is an inevitable part of most of our daily lives, but choosing which snacks to opt for can be confounding (besides the obvious healthy choices like apples and carrots). To find out what to eat when we're not in the mood for celery sticks we turned to nutritionist Stacy Goldberg…