Beauty Snob
Thu 12.18
I'm spending more and more of my time traveling so I'm all over the holiday gift sets, which tend to not only be packed with travel sized products, but more often than not are bundled in value sets.
Wed 12.17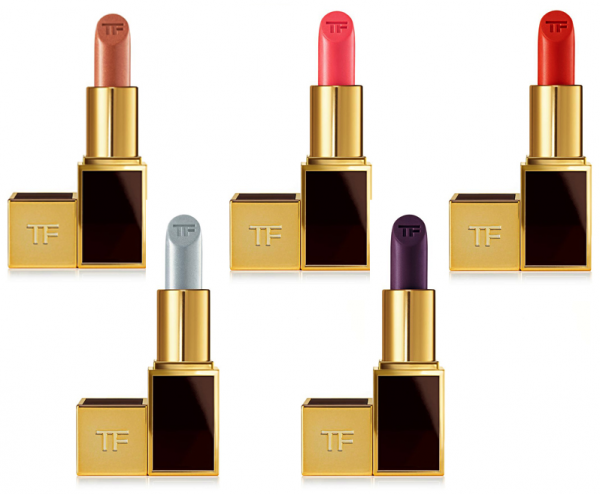 I love clutch-size anything given the always-overstuffed status of my bags, but don't love toting around sample size products. Leave it Tom Ford to design something miniature and totally luxe that doesn't look flimsily sample size.
Tue 12.16
Unlike COS which has been around for awhile now across Europe and Asia, Swedish brand & Other Stories – which like COS is owned by H&M – just launched overseas about a year ago and recently in the US with a retail store in NYC and an online web shop.
Mon 12.15
Sparkly eye shadow is as essential to holiday beauty as red and green are to the season as a whole. We expect to see it each year. That said, this year's silvers, golds, and other shimmers are more metallic than ever…
Tue 12.09
The holiday season is upon us. As every radio station and shopping center sound system will remind you, it's the most wonderful time of the year….but it's also the busiest, which gives you a great excuse to skip trips to the gym. Don't do it!
Tue 12.09
I can't imagine that anyone would actually want to smell like a Christmas tree, log cabin, or fireplace…am I wrong? Demeter also has snow and sugar cookie scents, among many others. I mean…I guess I must be wrong because year after year brands come out with these kinds of scents!
Mon 12.08
There are a million and one reasons why you can't fit in a workout into your everyday life and while it's certainly true that many people don't have enough time to head to the gym, we all owe it to ourselves to take a few minutes a day and devote them to our health.
Wed 12.03
I started using the Equitance Brightening Collection six months ago, hoping to bolster my daily routine with some much-needed nourishment. Most Asian women care more about flawless skin than makeup (if you don't have dark spots or discoloration, what's there to cover up?), and this Japanese line gives you that naturally beautiful look.
Wed 12.03
I'm pretty sure Kérastase has opened a whole new product category with the launch of their Carré Lissant ($28), which are basically blotting papers for your hair. The timing couldn't be more perfect as I'm getting ready to head to Israel and would like to keep my airport experience as seamless as possible.