Beauty Snob
If you have great hair, all you need is a pair of sunglasses and your favorite bag to feel put-together when you step out the door. Proper brushing plays a part in this, but products do too and it's always best to go the natural route here.
I was at The Health Nut the other day when my friend spotted organic tampons and laughed. At first I laughed too…just another marketing plot to make money, but then I thought about it and actually, it seems to make perfect sense.
I try not to chew gum too often. When you chew it, you're taking in air, which causes bloating. I also find that it often makes me hungrier. Chewing sugarless gum, however, can help prevent tooth decay…
We've been brushing our hair all our lives…but have we been doing it the right way? Minimizing time spent getting ready is a goal we all have, but quickly brushing out the tangles is the bare minimum you can do for your locks.
It's easy to trust Tracy Anderson…
I know that everyone stops you short when you try to say that summer is ending, but sadly, it's true. And with the conclusion of this beloved season, we also have to say goodbye to those days at the beach that leave you with perfect tans.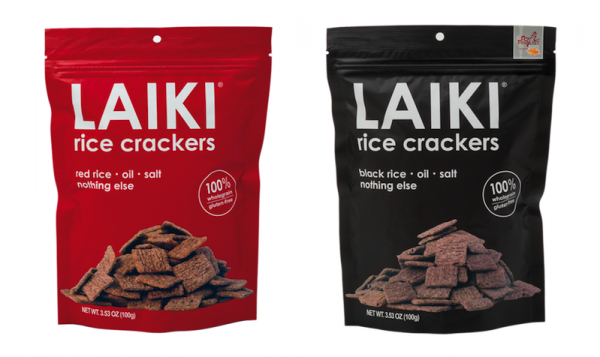 I recently got hooked on rice crackers called Laiki Crackers. They're 100% wholegrain rice crackers that are gluten-free and made with black or red rice, a little oil, a little salt and nothing else.
Brows are tough as evidenced by the fact that I live in NYC where there's a brow salon every few blocks and yet, more often than not, mine will end up a disaster – even at top salons like Oscar Blandi.
I recently discovered the Medical Beauty Research line of products. Though the name doesn't sound sexy and their marketing campaign is non-existent, their products really work. The German brand was founded by dermatologists and plastic surgeons, which isn't new, but their approach and ingredients are. The rules for caring for your skin are open, treat, … Continue reading Medical Beauty Research BioChange: Open, Treat, Close