Beauty Snob
Thu 07.24
I'm planning a Gwyneth Paltrow-themed potluck dinner party – themed dinner parties are kind of my thing…I don't like to cook, but I love getting people together and I find that if it's around a theme like Momofuku, raw vegan, or Gwyneth, it makes everyone else get more excited about partaking.
Mon 07.21
One of the biggest fitness myths is that protein powder is just for bodybuilders. In fact it can make a huge difference for active women of all fitness levels looking to build and maintain lean muscle.
Mon 07.21
Throw away all of your foundation brushes and sponges! THIS is going to change the way you apply makeup.
Wed 07.16
After body wash, body moisturizer is about as low maintenance as any product you apply to your skin gets. The most important factors are that it smells good, absorbs quickly, moisturizes effectively, and doesn't break the bank (at least I don't want to spend the bulk of my beauty budget on either body cream or body moisturizer).
Tue 07.15
I've been obsessed with side braids for years now, especially during the hot summer months when you want to keep your hair off your neck as often as possible. Emma Stone makes the style seem effortless, but the relaxed, "undone" look actually requires a bit more doing than you'd expect so I'm turning to the professionals!
Mon 07.14
New York published an interesting blog post on the beauty habits of a French beauty editor. I was most struck by what she said about how women in France view food as it relates to skin…
Fri 07.11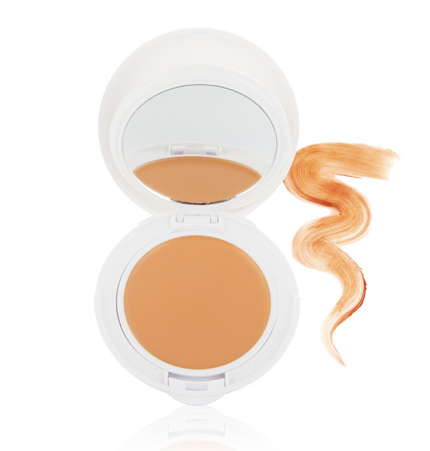 I love the Avene line more with each product I try. I was sent a variety of sunscreens for summer, and my favorite by far has been the High Protection Tinted Compact SPF 50.
Thu 07.10
It's no secret that big companies more often than not try to cut costs with no regard to the effects on the planet or even the consumer as long as it helps their bottom lines. That's exactly why a few years ago a number of them started using plastic exfoliating beads in their facial and body scrubs – versus natural products like coffee grounds or nuts.
Wed 07.09
Time and time again we're told to treat the delicate skin around our eyes in a gentle manner. Unfortunately sometimes when you're half asleep applying your eye cream at 6AM with no time to spare can be easier said than done, which is why I love eye products that don't require actually touching your eye area.