Bath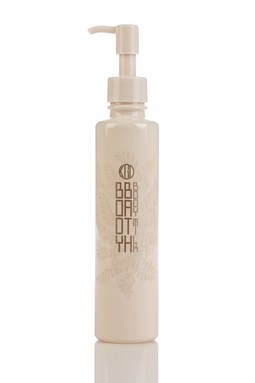 Anti-aging shouldn't stop at the neck. In fact, hands are one of the easiest places to spot someone's age; they're rarely cared for as well as the face is, and the rest of the body often ends up equally overlooked. If you really want to stay soft skinned, you must pamper yourself from head to toe…
With all the luxe salts I buy, my love of baths has recently been turning into a financial liability. Before someone decided to stage an intervention, I took matters into my own hands and tried the DIY route. It doesn't require a chemistry degree or anything too complicated – just your sense of smell!
Packaging isn't everything in the beauty world, but when a sumptuous product finds its way into equally delectable packaging, the must-have effect goes through the roof. That's how I feel about everything from Texas-based Farmhouse Fresh beauty, especially their Sweet Cream body milk lotion.
I've grown up using Kneipp. It's widely available in Germany where my family is from so when I started seeing it here a few years ago it brought back all kinds of memories. They make great pampering products, and they're guilt-free because they're fairly inexpensive – spas are great, but really at times all we need is a nice long shower or bath to feel rejuvenated!
From the rejuvenating face and body bars to the moisturizing antioxidant milk bars, every last one of Jabonería Marianella's natural soaps smells wonderfully fragrant and feels just as divine. As a mom, I love that it's a mother-son operation!
I'm a huge fan of Salma Hayek because of her entrepreneurial ventures. She's the woman behind Cooler Cleanse and in 2011 she launched a range of beauty, hair, and skin products called Nuance, sold exclusively at CVS. I was sent a few skin product to try out and was impressed at how light and clean the scents were.
My showers clock in at record time. I can shampoo and condition my hair, wash my body, and clean my face in two minutes flat, but I'm always looking for ways to beat my own time. Just as Olympic runners cut down on their records with the help of the best gear, so I will … Continue reading Kai Body Buffer: One for the Record Books
Being sick for a week really chipped away at my senses and spirit, but one shower with this stimulating Herbacin gel and I feel like I've come back to life. The invigorating scent helped clear up my sinus congestion, while the aromatherapy alleviated tension. Creator Herbacin has been around since 1905 growing their own ingredients, … Continue reading Herbacin Lemongrass + Ginger Shower Gel: Power Plants
It's just 10 short days until Mother's Day! It can seem daunting to buy gifts for the woman who's always giving to you. When in doubt, go with beauty products – unlike clothes (which can be hit or miss even with your closest friends), you won't have to fret about getting the right size. I … Continue reading Mother's Day Gift Guide: Part One