Scrub
Bathing and eating chocolate both sound pretty fabulously indulgent (and I hate the word fabulous!). As I write this, I'm munching on some brandy-infused chocolates I bought at Demel while in Vienna. You have to pop each chocolate whole into your mouth or risk some liquid dribble. Needless to say, it's making it a bit easier to deal with my 4 p.m. slump.
Featured Items
Whether it's an issue of time or whether it's an issue of price, for many of us, getting to the spa as often as we'd like simply isn't an option. With that in mind I asked two experts to share their favorite exfoliating, do-it-yourself recipes to help transition from the warm to the cooler weather.
Soreness is good. It means you actually worked hard during your workout and now it's time for your body to repair itself. I spoke with Eric Orton, the famous run coach in Born to Run, a few weeks ago and he told me something that surprised me, however.
It is according to Frank Body and their impressive 623,000+ Instagram followers. While coffee has long been used in skin care, particularly in eye creams…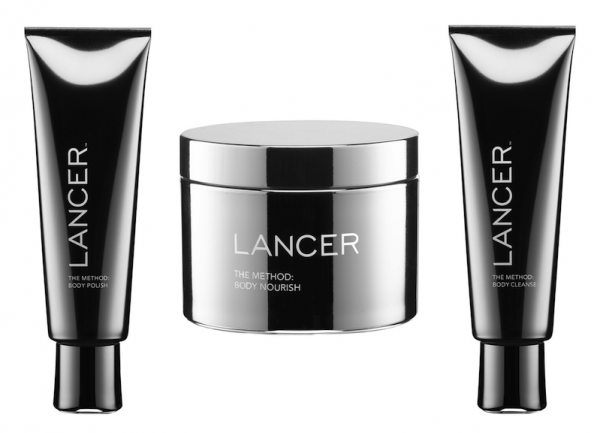 All right, it's finally time for shoulder-bearing – and in some cases, belly-baring – clothes, and if you're doing it right, getting skin ready for the season is half the fun.
The Seaweed Bath Co., a brand started by a psoriasis sufferer, just expanded massively. I wrote about them over four years ago when they were just getting started. You can now find the homegrown company at places like Whole Foods, and they have a bunch of new products.
Feeling like going to the spa but not willing to foot the bill? Have your own treatment at home with Aesop's geranium leaf body scrub! The aromatherapy will leave your shower smelling heavenly and your body feeling renewed.
I'm spending more and more of my time traveling so I'm all over the holiday gift sets, which tend to not only be packed with travel sized products, but more often than not are bundled in value sets.
Unlike COS which has been around for awhile now across Europe and Asia, Swedish brand & Other Stories – which like COS is owned by H&M – just launched overseas about a year ago and recently in the US with a retail store in NYC and an online web shop.