Bronzers
A dozen beauty products! If you love the beauty-in-a-box genius of brands like Glossy Box and Birchbox, then you're going to love the luxe offerings of NET-A-PORTER Beauty's Summer Kit, a collection of the retailer's bestsellers. It's perfect for those who can't commit to full-size summer goodies…
The natural beauty trend we saw take over the runways in New York – taken to the extreme at Marc Jacobs where the designer sent out his models more or less completely au natural – re-appeared in London. Here's a look at some standouts.
If you're a fan of YouTube beauty tutorials, odds are you know about the talented Ms. Camila Coelho. MakeUpByCamila2 has well over half a million subscribers, and that's not even including the ones keeping up with her Portuguese channel, which has about a million more!
I've spent my entire life chasing the perfect tan. Growing up in a typical Chinese household, I was told to never get dark. White skin is a sign of beauty…yada yada yada.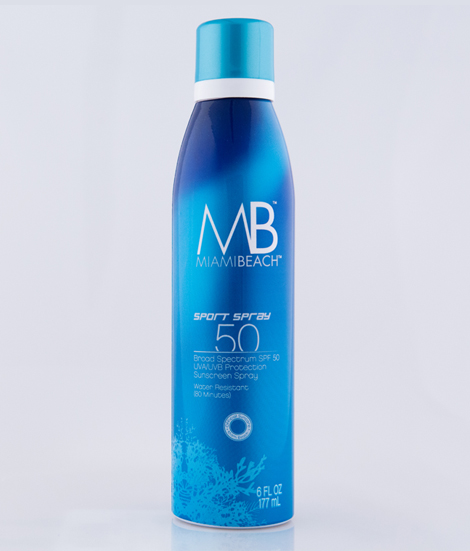 To know me is to know that I'm obsessed with the idea of moving to South Beach, and just when I thought I couldn't love Miami more I got word of the launch of Miami Beach Suncare, a new line spearheaded by the city of Miami Beach.
I'm one of those people who only gets "tanned" when she misses a patch of skin and accidentally gets burned first. While I love the sun I always shield myself from it to prevent both wrinkles and burns. I wish I could tan; maybe it's because the grass is always greener on the other side, but tan people seem to have it so much easier than us pale girls!
Bobbi has a way of knowing what we need, when we need it. These frigid temperatures are giving us seriously rosy cheeks, and not in the cute, flushed way – in the patchy, blotchy mess kind of way that even the best skincare routine has trouble fighting off.
When I met Edward Bess at Bergdorf Goodman in NYC, I was struck not only by his gorgeous face and locks (hair envy does not even begin to describe my feelings on that perfectly tousled mane) but also by his maturity and poise.
Like I said yesterday, I'm 100% fine with summer coming to a close. I just got CHANEL's new Les Beiges Healthy Glow Sheer Color compact, and I can already tell that it'll keep my glow going through fall and winter. When it comes to Asian skin, bronzers tend to be either too orange or too brown, but #40 (there are seven shades in all) is nearly perfect.