Cosmetic Surgery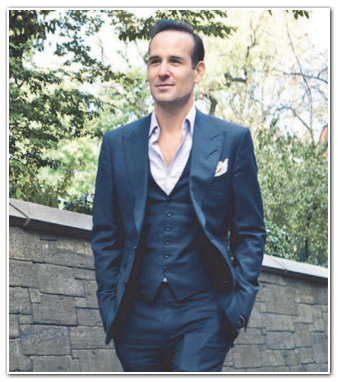 Just when you thought it couldn't get worse, it turns out sugar isn't only bad for your waistline, it's also bad for you skin; and we're not just talking possible breakouts, but signs of aging too.
If I had an eyeliner personality type, it would be called "roll out of bed and smear a gray line on my upper lids as evenly and thinly as possible.
When it comes to anti-aging, our main priority always seems to be the face. That's smart – it's the first thing that people notice about us. But evidence of that little number on your driver's license can pop up basically everywhere. In fact, hands age faster than our faces. One day they look young and … Continue reading Anti-aging for Hands: Tips from Dr. Paul Carniol
I'm at that age when I want to start being proactive about my skin without resorting to any nips or tucks. And no crazy botoxed forehead or collagen-filled cheeks for me (no offense, Madonna)! I've looked into laser therapies in the past, but apparently it's not great for Asian skin (certain procedures don't work for … Continue reading Fractional RF: Fresh-Faced
Recently, I was asked to try the Vaser Shape, an ultrasound treatment that zaps fat cells and essentially does what liposuction does, but – keyword – non-invasively. Phrases along the lines of, "immediate results, painless, and free" were the factors that made the decision easy an easy yes for me. "What can I lose?" I … Continue reading Vaser Shape: Lipo, Redux
Can a 45-minute procedure give you J. Lo's butt? According to Dr. Bill Johnson, a plastic surgeon in Dallas, it can. Apparently only local anesthetic is used for this minimally-invasive cosmetic procedure to lift and shape the buttocks called the Brazilian Thread-Lift. During the first visit, while under local anesthesia, the patient has several specifically-designed … Continue reading "Lunchtime" Brazilian Thread "Butt" Lift – Watch out J.Lo!
I went to an event a few weeks ago that was meant to showcase a few of the brands stocked at LovelySkin.com. Even though I was familiar with a bunch of the products the site carries, I had never heard of the site, which is pretty surprising considering the 10s of thousands of products they've … Continue reading LovelySkin
Now I have seriously heard it ALL. In lieu of botox (I mean who really knows the long term effects of sticking botulism into your body?), doctors are now taking your own blood to shoot into your face. Yes, you read correctly, your own BLOOD. Well, it's actually a bit more complicated– once a small … Continue reading Blood is the new Botox!!!
If there's anything that will stop you from wanting to go under the knife, it's watching reality TV (ahem Real Housewives and the ladies of The Hills). Sure not everything can be solved by diet and exercise, zen-inducing yoga, facials, and daily skin-cleansing upkeep — mostly because that requires the kind of time most women … Continue reading resurf.a.stic by Blinc