Diet and Exercise
"You know what I find pretty funny? People on juice fasts that are angry and stressed. I don't find this funny like…ha ha ha…look at those nuts! But rather funny as in Alanis Morissette's 'Isn't it Ironic…don't you think' funny…which is why I had to write RETOX," explains I.AM.YOU Studio founder and author of RETOX, Lauren Imparato. "Retox is the new detox because quite frankly, detoxing and deprivation are so over. And your body already knows why…"
Featured Items
I've written about Wellness Tribe before. It's a subscription box that curates a variety of healthy products, including snacks and fitness-related items. Founder and Eastern medicine physician, Taylor J. Winn, picks all the products herself, and given that it has now been a few months since the company's launch, I thought I'd reach out to her and get the lowdown on the 10 products she thinks everyone looking to lead a more healthy life should own. It can be hard to cut through the clutter, even for someone who is wellness-obsessed, and it's annoying to waste time and money on things that don't work (or worse, leave you with extra weight and fat because you think you're eating something healthy when it's actually anything but!). With all that said, here's a look at Winn's picks…
Featured Items
I'm not much of cook, which is unfortunate because I'm paranoid about everything from pesticides to GMOs (I need this portable molecular sensor already!). Like most people, I'm left hoping that what's labeled "organic" or "grass-fed" actually is (though I've read countless stories about how that is far too often not the case). While I clearly can't grow all my produce in my NYC apartment or go out fishing for my salmon, there are small things that we all can do to not only improve our health and nutrition, but our overall wellbeing. One of the easiest things we can do is grow an indoor herb garden; yes, even without sunlight or rain, it can be easy!
With little to no regulation in this country, many big food companies label their products as "healthy" and "natural," leading people to think what they're consuming is healthy when it's anything but. Remember, if it sounds too good to be true, it probably is! Just because your Oreo-like cookie is organic doesn't make it a health food. To find out more, I turned to senior registered dietitian at Selvera Wellness, Amanda Foti, and asked her to bust what she considers to be the most common healthy food myths.
Athletic Propulsion Labs founders Adam and Ryan Goldston give us the exclusive on how they stay in shape while traveling…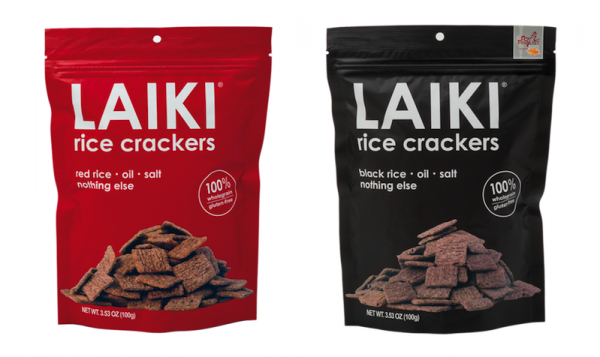 I recently got hooked on rice crackers called Laiki Crackers. They're 100% wholegrain rice crackers that are gluten-free and made with black or red rice, a little oil, a little salt and nothing else.
Nicole Winhoffer, best known as Madonna's longtime trainer, is poised to be the next big name in fitness. Currently, she can mostly be found in NYC where her downtown classes attract a loyal cult following who love her upbeat energy and sweat-inducing moves.
Move over, holy kale…the best vegetable for health, nutrition, detox, and glowing skin is the dandelion green. The biggest benefit of this overlooked leafy green is that it cleans the liver.
It's no secret that eating chocolate and french fries tends to only cause temporary delight (it's not for nothing that they say "a moment on the lips, a lifetime on the hips…"). But that's not all. Food can greatly affect our mood, and it goes way beyond "food guilt."