Eyes
Thu 03.05
Only Tom Ford could make this much color look fantastic (sorry MAC…). It's so refreshing to see something more interesting than your run-of-the-mill pinks and reds for spring…
Wed 03.04
I love Peter Thomas Roth products because it's one of the few brands I don't have to pay too much attention to when trying something new (i.e. no need to carefully read ingredients, grill Sephora SAs…). They've always proven effective and never irritated my sensitive skin.
Mon 03.02
Christie Brinkley makes 60 look like 40, so I'll eat, drink, and use anything she recommends if it means I that I will come even close to looking as good as she does when I'm 60!
Thu 02.26
It's rare to find an eyeshadow palette to write home about. Leave it to Hourglass to dazzle with something unique (beyond the expected high quality). They just launched seven palettes called Hourglass Modernist Eyeshadow Palettes.
Mon 01.19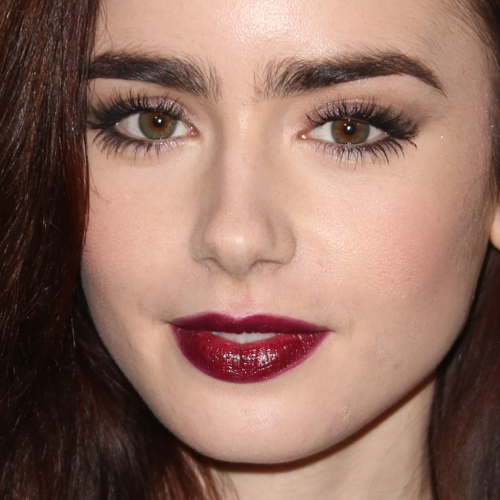 I've had a lash obsession my entire life. It seems like a small thing, but I once read that beauty pageant judges claim the number one physical attribute they all look for is a set of full lashes.
Wed 01.07
We try to avoid playing favorites with our beauty products. There are so many new tech-savvy tools, colorful polishes, and revolutionary skincare serums coming out all the time that you want to try everything, and lucky for me, that's my job! At the end of the day, though, there are just some must-haves that can't be beat.
Mon 12.15
Sparkly eye shadow is as essential to holiday beauty as red and green are to the season as a whole. We expect to see it each year. That said, this year's silvers, golds, and other shimmers are more metallic than ever…
Fri 11.21
Right at the top of my Beauty Bucket List is having Charlotte Tilbury do my makeup. This weekend, I came one step closer when her right hand, Nelson Catarino, worked his special Tilbury magic and gave me her signature Rocker Chick face.
Wed 11.12
It's time for the holidays and I'm feeling particularly inspired by Lupita Nyong'o's eye look. It's easy to go cheesy come the end of the year with green and red overload; going with a deep lip and a soft metallic eye is the perfect way to circumvent that while still rocking a festive look.