Eye Cream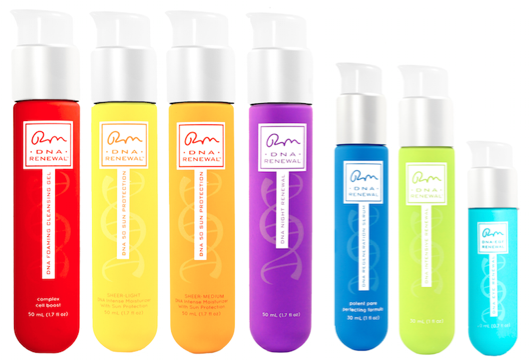 The new buzz words in beauty seem to be "DNA repair enzymes." I'm not one to get caught up in science because when it comes to beauty products all the science is mostly just marketing jargon.
It's hard enough creating an easy everyday beauty routine, so when it comes to getting red carpet ready, the stakes only get higher.
We try to avoid playing favorites with our beauty products. There are so many new tech-savvy tools, colorful polishes, and revolutionary skincare serums coming out all the time that you want to try everything, and lucky for me, that's my job! At the end of the day, though, there are just some must-haves that can't be beat.
I stopped by Chantecaille's glossy Soho headquarters a few days ago to meet with Kristen Ott, who handles the brand's public relations and Eddie Hernandez who is the brand's in-house makeup pro (that's his tattoo and arm above!).
I switch up beauty routines each season to challenge my skin, testing out new products while also keeping tried-and-true must-haves in the rotation. For over a decade, I've hoped that one of these regimens would give me the perfect dewy glow, and with the latest, I've finally cracked the code!
Move over, acai berry! The trendiest fruit of the moment is none other than guacamole's most famous ingredient – avocado. In skincare, it just works, especially in this Kiehl's Creamy Eye Treatment.
I'm a master when it comes to faking bright eyes and flawless skin. Applying concealers and skin tone correctors beneath tinted moisturizer has been my go-to for years because like most of us, I certainly don't get a full eight hours of sleep. Even those who do aren't immune to dark circles.
There aren't many products I feel compelled to strong-arm my friends into, but Ole Henriksen (pronounced ooh-la, as in ooh-la-la!) is one of them. The Lemon Strip Flash peel, Walnut complexion scrub, and Ultimate Lift eye gel are must-haves!
Skincare brand Restorsea's founder Patti Pao is certain of one thing – you will love her products. She is so sure of this that she offers refunds for unsatisfied customers. I have yet to hear a negative review yet, though! To drive this point home, we had three women from all different walks of life try the products.