Eye Cream
I ate my way through Europe (France, Austria and Italy!) for three weeks and as fun as it's been to wake in a new city every few days, it has wreaked havoc on my skin (admittedly, the daily glass or two or three of rosé did not help!). Luckily, my first stop was in France we all know the French are as serious about skincare as they are about wine– which is why for me, browsing French pharmacies for new beauty products is as fun as drinking champagne. One of my all time favorite French pharmacy discoveries is RoC skincare.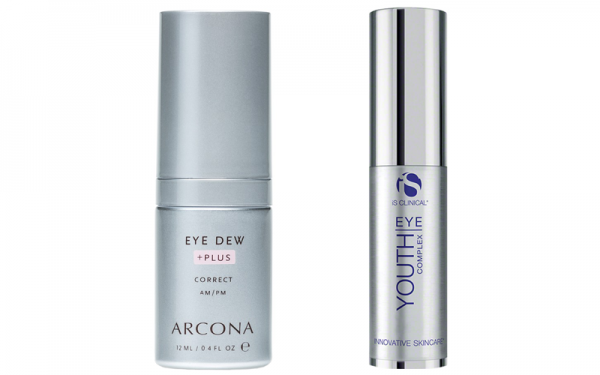 If you were stranded on a deserted island and could only have one beauty product, what would it be? Mine would be eye cream. Keeping the skin around my eyes smooth, glowing, and wrinkle-free has become somewhat of an obsession for me, and it will always remain one…even if my only companion is a deflated volleyball! I've long had three favorite creams that I alternate between depending on the season, but I've just found two new ones to add to the roster: Arcona's Eye Dew Plus and iS Clinical's Youth Eye Complex.
Featured Items
With all of the skincare "must-haves" out there these days (and less time to fit them all into your beauty routines), it's best to minimize the amount of product on your vanity and decide what works best for you. And that brings me to a question I've been asked a lot lately…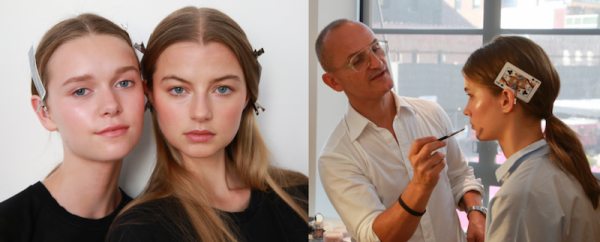 NYFW had some crazy looks this season, especially Hood by Air's un-blended contoured faces (read: clown makeup). One place where we saw beauty that can actually inspire real women was at Theory's show where La Prairie and makeup artist Mark Carrasquillo led the team.
The new buzz words in beauty seem to be "DNA repair enzymes." I'm not one to get caught up in science because when it comes to beauty products all the science is mostly just marketing jargon.
It's hard enough creating an easy everyday beauty routine, so when it comes to getting red carpet ready, the stakes only get higher.
We try to avoid playing favorites with our beauty products. There are so many new tech-savvy tools, colorful polishes, and revolutionary skincare serums coming out all the time that you want to try everything, and lucky for me, that's my job! At the end of the day, though, there are just some must-haves that can't be beat.
I stopped by Chantecaille's glossy Soho headquarters a few days ago to meet with Kristen Ott, who handles the brand's public relations and Eddie Hernandez who is the brand's in-house makeup pro (that's his tattoo and arm above!).
I switch up beauty routines each season to challenge my skin, testing out new products while also keeping tried-and-true must-haves in the rotation. For over a decade, I've hoped that one of these regimens would give me the perfect dewy glow, and with the latest, I've finally cracked the code!