Style/Color
With a new season upon us, you might be wondering what exactly the new hair color trends will be – so were we. "It's important, especially as we get closer and closer to spring, to use one of the newer, more modern hair colors that have the technology to keep your hair in amazing condition. My favorite is Inoa from L'Oreal. It allows you to push boundaries with your color without jeopardizing your hair health," says Joel Warren, Master Colorist and Co-Founder of the Warren-Tricomi Salons. "Another trick I like to use is a combination of both foil and balayage highlights throughout the hair. This combination gives you a really unique effect. The foil covers the root area of the hair, while the balayage keeps the look carefree. Lastly, as the year progresses, I always like to take the hair a bit lighter. Regardless of your hair color, adding in some lighter highlights with a foil and balayage combination will brighten up your whole look and keep you looking fresh!"
There may, this season, have been less excitement and buzz around NYFW in light of the whole Mercedes Benz debacle and so many designers opting instead to show "in season" (the frigid temperatures didn't help either…), but there was still plenty to love in terms of beauty inspiration. While the bulk of the looks that received the most online buzz were the crazier ones – i.e. glitter scattered all over the models' faces at Opening Ceremony – the more interesting ones were those that were wearable, but still innovative.
There's been so much buzz lately about Rose Quartz and Serenity, Pantone's Colors of the Year and for good reason, as they're certainly going to have a great influence on fashion, beauty, home and other lifestyle trends in the coming months. In fact, they're even likely to affect hair color trends.
"This holiday season brings the return of classic beauty," says Master Colorist/Stylist and Pai-Shau Brand Ambassador, Rob Pizutti. "From the runways of Milan to red carpet events, I keep seeing softness, shine and touchable hair that is put into place, but never cemented in place." Key points this festive party season, he claims, are luster, styles that keep your locks off your face, and playful hair that moves (perfection is boring!).
"Color looks for this holiday season are trending toward the warm and vibrant, including rich browns, deep coppers, and reds," says Tonya Vulaj, senior stylist and colorist at Salon Ziba NYC. "Hair looks even more beautiful and luminous for holiday when accented with natural-looking balayage and free-form hair-painting techniques. For festive events, you can't miss with loose and elegant updos, side-dos, or soft waves. Each can be created on a variety of different hair textures, always making sure to complement your individual facial features and lifestyle needs."
Still on the fence about growing out your summer bangs? That's what my friends and I have been debating about lately (I know…very deep). When I got a cut from celebrity hairstylist Adriana Tesler (she'll come to you wherever you are in LA!), we decided to keep the bangs and just make them lighter. When they start getting longer, I'll style them side-swept, but for now, I'm enjoying a little fringe.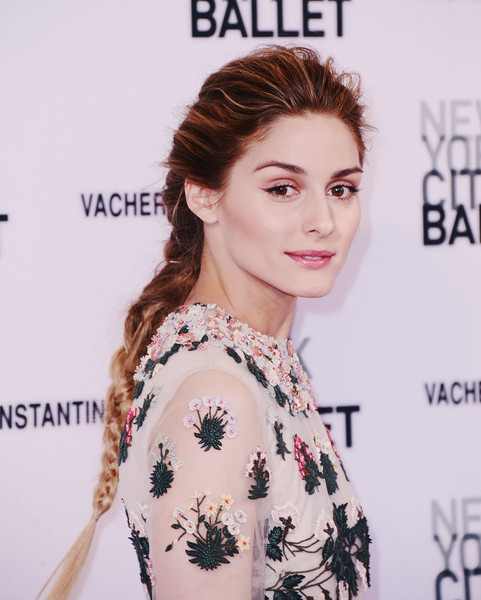 "A braid is flattering on everyone, and can work for a day at the office, a night out, or your favorite music festival," says Dove celebrity stylist, Mark Townsend. "Added bonus: your hair will have great texture when you take the braid out!" Personally I love it as a versatile gym look.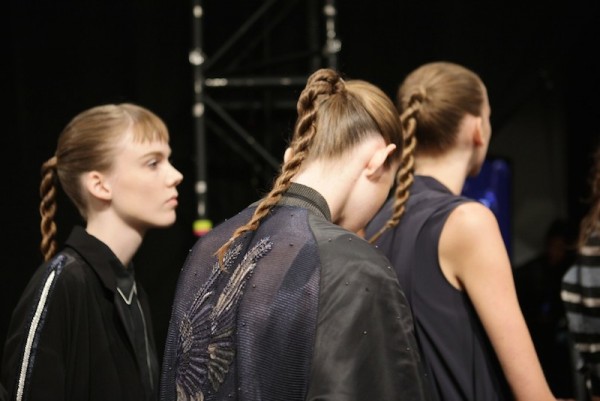 It's not often that we see a truly unique look on a runway these days (putting aside clownish, over-the-top beauty and hair styles that no one would wear in real life). Public School managed to show one that was fresh, easy to re-create and versatile enough to wear day to night.
Walk into Mark Garrison's namesake Manhattan salon and you just might see one of his many celebrity clients, which include Scarlett Johansson, Ashley Judd and Sandra Bullock. The affable hair expert clearly knows a thing or two about styling-discerning clients.