Styling Products
I'm sitting here eating a basket full of leftover Godiva Easter bunny chocolate wishing sugar wasn't pure bliss and trying to block out that my boyfriend keeps reminding me that he wants me to toss my one-piece bathing suits in favor of bikinis (What can I say? Some chocolate is just worth it.). Transitioning into spring from the winter isn't always easy! While there are countless beauty trends being hailed as "musts" for the season, I've rounded up four of the ones that, in my opinion, are the most versatile…
Featured Items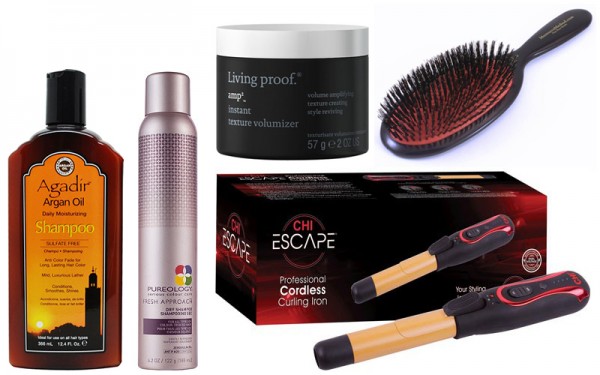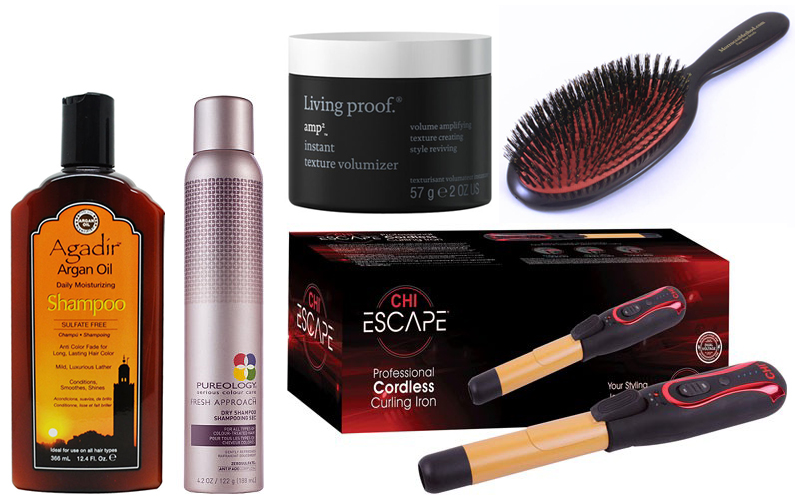 Everybody has their one thing they love about themselves. For me, it's my hair. I can critique every other body part until I am adequately depressed and need to call up a bestie for a glass of wine. So as I age and gain weight, along with whatever else happens that keeps going down with time, my hair is the one thing that I must maintain at all costs. It's safe to say my obsession is pretty extreme. But to put my neurosis to work for you, here are my five essentials for keeping hair beautiful, healthy, and bouncy.
Featured Items
There may, this season, have been less excitement and buzz around NYFW in light of the whole Mercedes Benz debacle and so many designers opting instead to show "in season" (the frigid temperatures didn't help either…), but there was still plenty to love in terms of beauty inspiration. While the bulk of the looks that received the most online buzz were the crazier ones – i.e. glitter scattered all over the models' faces at Opening Ceremony – the more interesting ones were those that were wearable, but still innovative.
According to celebrity hairstylist and Cricket Co. ambassador Melissa Peverini, the number one question clients ask about styling their hair at home is, "which brush and what size is best for my hair style?" Turns out that just as every tool in a toolbox has a purpose, every brush in your vanity has one as well. How do you know if you're using the right brush? If your blow dries end up the way you desire…and they last! Your hair type matters when it comes to picking out a brush and so does your hair style, as in the type of cut you have. The correct brush will support the way your locks should wear throughout the day. With all that said, we asked Peverini to break down exactly what brushes we should be using to boost the health and look of our manes.
Featured Items
Have you just survived a snowstorm? I did…barely. I'm still picking icicles out of my hair! With that said, it seemed like the perfect time to reach out to Julien Farel, renowned hairstylist and owner of Julien Farel Restore Salon & Spa, and hair designer Lucie Ducrot to find out exactly what we can do to maintain our hair in this awful weather! Here are some tips to bear in mind as we head into the brutal cold.
"This holiday season brings the return of classic beauty," says Master Colorist/Stylist and Pai-Shau Brand Ambassador, Rob Pizutti. "From the runways of Milan to red carpet events, I keep seeing softness, shine and touchable hair that is put into place, but never cemented in place." Key points this festive party season, he claims, are luster, styles that keep your locks off your face, and playful hair that moves (perfection is boring!).
"Color looks for this holiday season are trending toward the warm and vibrant, including rich browns, deep coppers, and reds," says Tonya Vulaj, senior stylist and colorist at Salon Ziba NYC. "Hair looks even more beautiful and luminous for holiday when accented with natural-looking balayage and free-form hair-painting techniques. For festive events, you can't miss with loose and elegant updos, side-dos, or soft waves. Each can be created on a variety of different hair textures, always making sure to complement your individual facial features and lifestyle needs."
I love tea…like 3 cups a tea love tea; but till I tried Pai-Shau I never considered it to be much benefit to my hair. Turns out Vietnamese women are on to something. The brand was created after the founder, Zohar Paz, went to Vietnam and saw women cleansing their hair with steeped tea leaves during an ancient bathing ritual.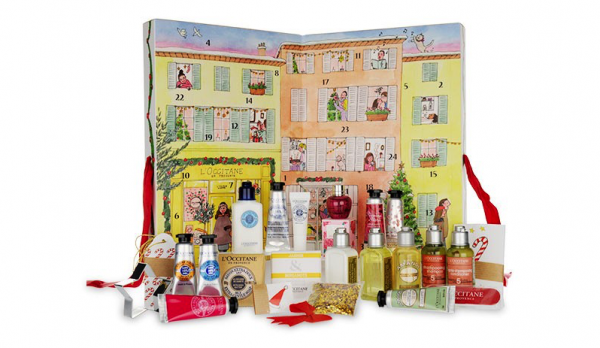 Now is the best time of year to shop for beauty products; not only as gifts, but for yourself! Brands that ordinarily never discount offer value sets and limited edition gift sets this time of year, many of which sell out well before the holidays. Here's a look at four favorites…
Featured Items