Styling Products
Walk into Mark Garrison's namesake Manhattan salon and you just might see one of his many celebrity clients, which include Scarlett Johansson, Ashley Judd and Sandra Bullock. The affable hair expert clearly knows a thing or two about styling-discerning clients.
Turning 40 doesn't mean the party's over. While being 40 isn't as easy as being, say, 25, there's a lot you can do to defy aging in your hair, whether it's using products like the Pantene Expert Collection or a home remedy. Actually, hair care is the easiest of all anti-aging routines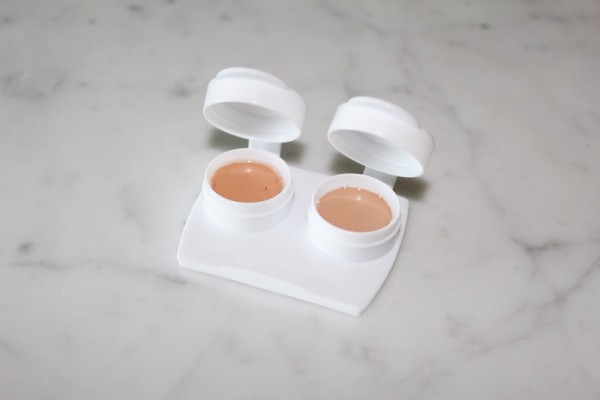 Those who travel a lot know that if you don't absolutely need to bring a product, it stays at home (and I say that as a Beauty Snob!). Any excess cream, oil, or cleanser is just another pound to carry or worse – a potential spill in your suitcase.
Now that I'm in my 40's, a lot of things have changed in life (I have a family, I run my own business, and much, much more), but one thing has stayed the same: I feel like the best version of myself when I take care of myself.
The first time I spent a good chunk of money on my hair, I was just entering high school. I went to Bumble & bumble, which was near my apartment at the time, and got a razor haircut, a choppy, short cut done only with a razor.
Sarah Potempa's new, ceramic rotating Beachwaver S1 is the easiest-to-use curling iron out there. Whether with sea salt sprays or my favorite styling tools, I have just never been able to achieve "effortless" beach waves.
If your hair looks good, everything else follows. At least that's how I feel. I have a thing for my hair; it's my one pride and joy, and let's be honest, no matter how much I've indulged over the holidays, my hair will always look great. But the maintenance is something I NEVER slack on.
We try to avoid playing favorites with our beauty products. There are so many new tech-savvy tools, colorful polishes, and revolutionary skincare serums coming out all the time that you want to try everything, and lucky for me, that's my job! At the end of the day, though, there are just some must-haves that can't be beat.
I'm pretty sure Kérastase has opened a whole new product category with the launch of their Carré Lissant ($28), which are basically blotting papers for your hair. The timing couldn't be more perfect as I'm getting ready to head to Israel and would like to keep my airport experience as seamless as possible.