Health
One of my best friends just found a cancerous mole on her back. She lives in NYC and works ridiculous hours in an office, and yet still managed to spend enough time unprotected in the sun for this to happen. Luckily, all it took was a short procedure to remove it, but it still cost her $12,000, even with insurance…in case – aside from wrinkles – you needed more motivation to lather on sunscreen every day (even in the winter, it is a MUST!).
Featured Items
"You know what I find pretty funny? People on juice fasts that are angry and stressed. I don't find this funny like…ha ha ha…look at those nuts! But rather funny as in Alanis Morissette's 'Isn't it Ironic…don't you think' funny…which is why I had to write RETOX," explains I.AM.YOU Studio founder and author of RETOX, Lauren Imparato. "Retox is the new detox because quite frankly, detoxing and deprivation are so over. And your body already knows why…"
Featured Items
As someone who has struggled on and off with acne, I'm always looking for possible culprits and cures. I've written about the importance of wearing sunscreen enough that I wear it (pretty much) every day. I spend a good chunk of the year in Israel, though, and there have certainly been times when I haven't re-applied as much as necessary. I've noticed that my skin seems to look better when it's exposed to the sun, so I wondered if the rays can actually improve acne and if so, whether or not that benefit is influenced by the use of UVA/UVB protection. To find out, I turned to famed NYC dermatologist, host of DermTV.com, and creator of BeautyRx by Dr. Schultz, Dr. Neal Schultz.
I've written about Wellness Tribe before. It's a subscription box that curates a variety of healthy products, including snacks and fitness-related items. Founder and Eastern medicine physician, Taylor J. Winn, picks all the products herself, and given that it has now been a few months since the company's launch, I thought I'd reach out to her and get the lowdown on the 10 products she thinks everyone looking to lead a more healthy life should own. It can be hard to cut through the clutter, even for someone who is wellness-obsessed, and it's annoying to waste time and money on things that don't work (or worse, leave you with extra weight and fat because you think you're eating something healthy when it's actually anything but!). With all that said, here's a look at Winn's picks…
Featured Items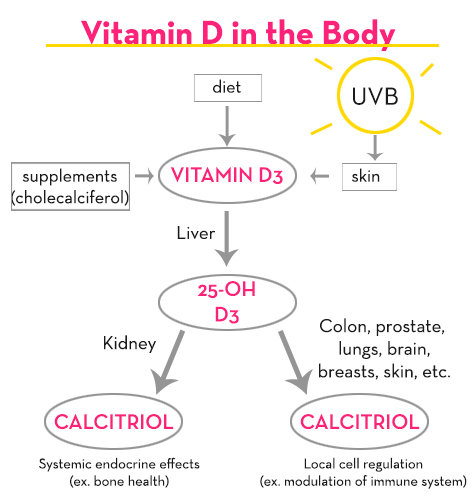 You might be reading this in the pouring rain or freezing cold, wondering whether this weather is cause for loading up on vitamin D (if you're anything like me, you haven't spent any real time in the sun in months!!). Not only is the vitamin essential for bone strength and overall immunity, but it's key for skin health (a deficiency is associated with acne). It's estimated that 1 billion people worldwide have a vitamin D deficiency. But like so many other things, the misinformation out there is mind-boggling. How much of this vitamin do we actually need? Where do we get it from? And how can we know if we're lacking? I turned to Alexandra Caspero, MA, RD, CLT, RYT, and a nutritionist at HUM (a brand that makes a curated selection of vitamins and supplements), to fill us all in.
I'm not much of cook, which is unfortunate because I'm paranoid about everything from pesticides to GMOs (I need this portable molecular sensor already!). Like most people, I'm left hoping that what's labeled "organic" or "grass-fed" actually is (though I've read countless stories about how that is far too often not the case). While I clearly can't grow all my produce in my NYC apartment or go out fishing for my salmon, there are small things that we all can do to not only improve our health and nutrition, but our overall wellbeing. One of the easiest things we can do is grow an indoor herb garden; yes, even without sunlight or rain, it can be easy!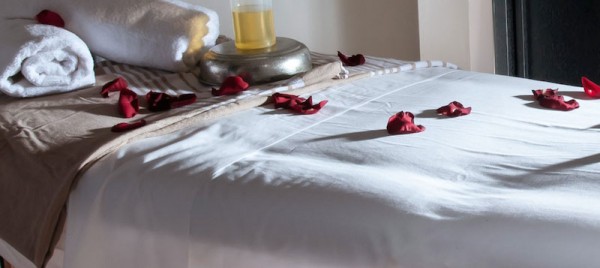 You might have heard about high-intensity interval training (HIIT). They say it's the most effective way to work out because not only do you build muscle and burn fat quickly (compared to other training methods), but you burn calories for hours after the workout is done. Why? There's an increased oxygen demand in your body that lasts long after the workout, leading to continued calorie and fat-burning for up to 48 hours after…
March 13th is Daylight Savings, so what better time to shed some light on sleep? Like many people, I've been suffering from troubled sleep for about as long as I can remember. Stress, anxiety, the wrong mattress, the wrong pillows, eating the wrong foods before bed…there are so many factors that can come into play with sleep (check this out for some tips on optimizing sleep). While ridding yourself of anxiety-induced sleep deprivation is certainly way easier said than done, there are a number of ways you can work to immediately improve your sleep. Here are three that I have found to be tried and true!
Featured Items
Probiotics have been thrust into the spotlight as of late, and while it's always best to get these healthy bacteria strains from food, it's not always feasible to load our plates with kimchi and sauerkraut. Countless wellness experts advocate adding a daily probiotic supplement to your diet, but they're far from created equally. Recent skin breakouts and a bloated belly (despite a healthy diet) made me take a deeper look into the ins and outs of probiotics. I spent hours Googling (to the point at which my boyfriend said, "I see what you mean when you say you can get obsessive"), and the ideas out there are so ridiculously conflicting that I decided to reach out to some experts. Read on to find out what they say and for some trusted brands to boost your digestive health.