Gloss
Mon 01.26
A full pout is undeniably alluring (see: Angelina Jolie), but we weren't all born with one and as we age, a loss of volume thins out the lips that we do have. No matter! With this set of products, you can fake the look and it's all possible in just three short minutes…
Fri 11.21
I have to admit: I hadn't had this much eyeliner on since high school. But unlike back in high school, this smoked-out eye looks so natural and beautiful, not harsh. Throw out any preconceived notions you might have that lining your entire eye will close it up and make your peepers appear smaller. Actually, when lined and smudged properly, eyes not only look bigger, they have substantially more depth. And let's not even get into the glow on my skin!
Tue 11.11
I never really got into the box trend or the Beach Mint, Shoe Mint, etc trend, but Memebox has changed my mind – and there is no monthly commitment…just adorable Korean products in a box!
Tue 09.23
Giorgio Armani launched his new limited edition beauty collection, Fade to Grey, on the Fall 2014 runwayicon. The products were all tested out backstage and while Armani has had a successful cosmetics line for awhile it was only recently that I started using his products. I was lured in by the gorgeous packaging.
Mon 03.24
Remember those pastel – or I should say, pasty – lipsticks we wore in the ninth grade? We all looked like defective Barbies with our frosty blue eye shadow and pale pink lips. Fortunately, the science behind our makeup has only improved since then, as have the trends! Today's pastels involve just a glimmer of shimmer, rather than a chalky, unflattering consistency.
Wed 01.15
Two of my favorite things – bags and beauty – from one of my favorite designers. What more could I ask for??
Tue 12.31
I have an elaborate 13-step beauty routine, and while I consider all 13 of those products as personal essentials, a few stuck out from the pack as the top five of the year. So without further ado, here are the best beauty products of 2013 – the ones that I just couldn't live without. What were yours?
Fri 08.09
Whether you want centuries-old geisha secrets or the latest in technology, Asia always has the best in beauty. I was out having drinks with girlfriends in the middle of a dark lounge when all of a sudden my friend whipped out this Anissa Da Vinci lip gloss. I immediately noticed the mirror on the cap, but that's not such a big deal. What is impressive…
Wed 08.07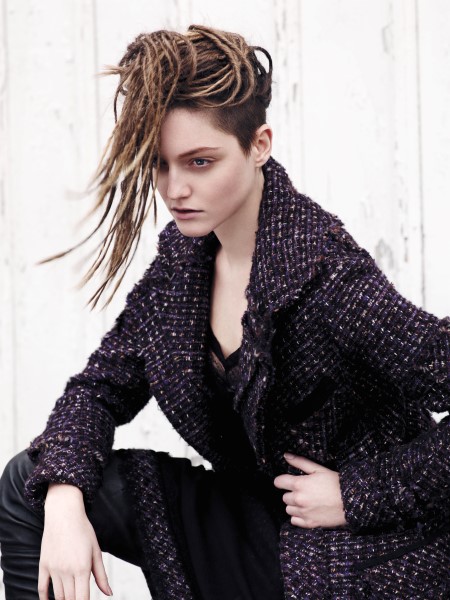 I recently spoke with NET-A-PORTER's president Alison Loehnis about fashion trends and she said that muted shades, especially pink, will be big for the fall. It's no secret that beauty often takes its cue from fashion, so the Fall 2013 Aveda collection seems to be on the right track.