Men
Times are changing…no longer is it uncommon for men to be as discerning when it comes to their beauty regimen as women are. In fact, my father is MORE of a Beauty Snob than my mother, and I have countless male friends who regularly pamper themselves with spa treatments, manicures, and an assortment of beauty products. There is still, however, a lot of misinformation out there…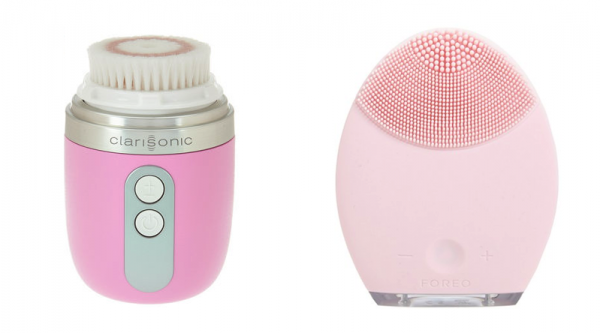 Clarisonic knockoffs are a dime a dozen, but none have come close to being a viable alternative to the pioneering mechanical exfoliator until the recent launch of Luna ($169). I used the Clarisonic for YEARS. Swore by it…
Featured Items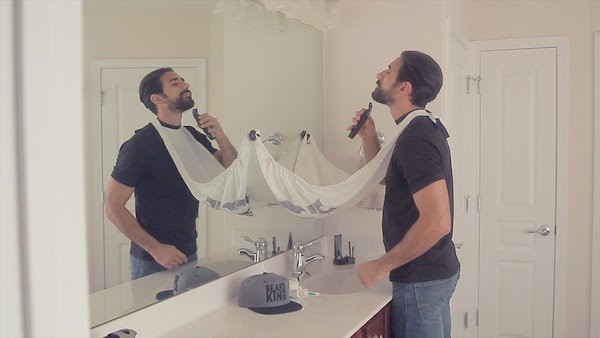 I make my boyfriend watch Shark Tank with me every week. It's my only guilty TV pleasure aside from all the Housewives shows, and I love him too much to make him sit through any of those! When I saw Beard Bib on the program, I thought what an embarrassing and useless idea. Who would use this?
Not to sound selfish, but getting your boo a fragrance for Valentine's Day is as fantastic a gift for you as it is for him. Scent is incredibly personal, but here are some new standouts you might want to consider sniffing out for as you look for Valentine's Day gifts!
Featured Items
My dad is the biggest Beauty Man Snob! Pretty much every guy I know rolls his eyes when he sees my beauty routine…all I hear is what a waste of money lotions and creams are…"I don't believe in that stuff…" blah blah blah.
Beards are having a huge moment right now (I can't even count the number of articles like this one I've read in the last few weeks and a friend of mine, Spencer Chalk-Levy, has even come out with a book, based off his artwork, called Boys With Beards!).
Molton Brown launched their Men's Sport Collection this month and I was able to preview one of their products a few weeks ago. I opted to try their Anti-Perspirant Sportstick ($22) – the collection also includes 4-in-1 Sportwash ($24) and Body-warming Sportsbalm ($26) – because I stopped using women's deodorant more or less completely a … Continue reading Molton Brown Launches Men's Sport Collection
I was sent a sample of Luna Rossa ($62-102), the new Eau de Toilette from Prada (named after the brand's America's Cup Challenge team), and before I could even smell it my dad spotted it, opened it, and staked his claim to it! That's what I get for stopping by my parents place for dinner … Continue reading Prada Luna Rossa