Beauty Snob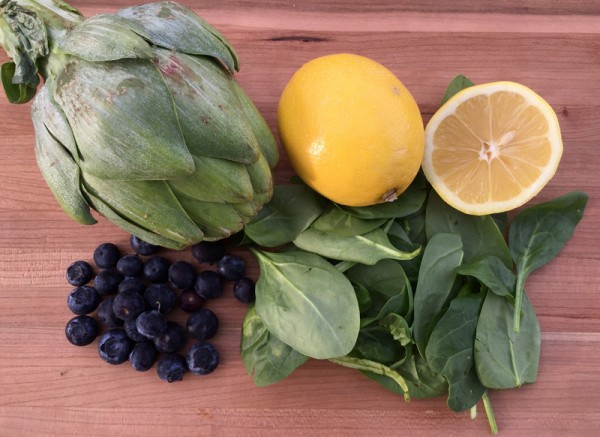 I, like many resolutionaries out there, am on a clean-eating regimen to kick off the new year. And like everyone else with a resolution – or three – I will be vigilant for a solid two weeks before I slowly start to taper off and end up feeling depressed about my lack of resolve. So rather than subject myself to some overly-ambitious, extreme plan that's bound to fail, how about taking small steps every day?
Featured Items
Whether or not you're on a budget, coconut oil is one of those super ingredients that should always be stocked in your kitchen – and in your vanity. We're going through a serious "fat does not make you fat" moment in nutrition, which is at the basis of this trend since coconut oil is rich lauric acid, a fatty acid (while it's a saturated fat – aka the "bad" fat – it's metabolized faster in the body than those found from animal sources). The same fatty properties that make it a healthful dietary addition also make it a near cure-all for beauty woes, along with the fact that it's an anti-microbial, anti-fungal, and anti-bacterial. Make sure, however, that you're spending the few extra dollars to get raw, organic, virgin coconut oil.
Featured Items
If there's one look that never gets old, it's the healthy glow. Of course it's best if that comes naturally, but it's approaching the dead of winter and most of us are already pale as ghosts (I've been spending a great deal of time in Tel Aviv and without makeup, still look like a dead woman walking!). I swear by Clé de Peau Beauté Luminizing Face Enhancericon and Tom Ford Illuminating Primericon for enhancing my own complexion. If there are two products to splurge on consistently, these would be the two in my opinion, and I've found both to be universally flattering and effective. This natural beach beauty/soft ethereal glow look is always popular on the runways, and Spring 2016 was no exception, so I turned to Bluemercury district manager Emma Bruzzesi to get some more insight on how to elevate us all from "dead woman walking" status.
Featured Items
While I'm still drooling over Jennifer Lawrence and Jennifer Lopez's dresses, it will likely be a while before I have occasion to wear a floor-length Dior. The night's beauty trends, on the other hand, are ones we can incorporate into our routines today. Here's a look at four of the standouts!
Oil-based products have taken over the beauty world in recent years, and yet some Snobs still aren't convinced of the virtues of fighting bad oils with good ones. Well, if anyone's going to change your mind, it's luxury purveyor and all-around beautiful man Tom Ford.
Featured Items
There's been so much buzz lately about Rose Quartz and Serenity, Pantone's Colors of the Year and for good reason, as they're certainly going to have a great influence on fashion, beauty, home and other lifestyle trends in the coming months. In fact, they're even likely to affect hair color trends.
If I can dish one bit of beauty advice, it's NEVER get your brows tinted. And definitely NEVER get them bleached. About two years ago after getting my hair colored, I asked the colorist at Oscar Blandi to lighten my brows – biggest mistake ever. They turned orange within a few hours, and I've been dealing with the repercussions ever since.
Featured Items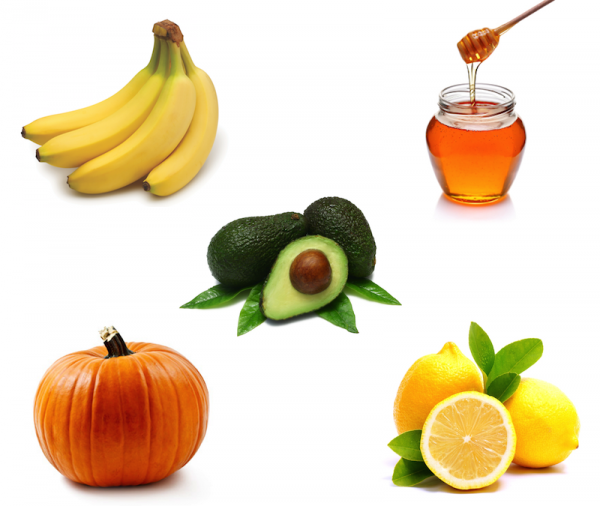 As someone who has very pale and sensitive skin, I would never go crazy with a DIY face mask. I stick with tried-and-true, natural ingredients like coconut oil (a great skin softener…side note: you can also use it to remove eye makeup!), egg (this helps fight sagging skin), honey (it has antibacterial properties, making it a good acne fighter), lemon juice (a natural astringent), and avocado (this boosts moisture). Come fall, pumpkin is also worth adding into the mix since it's full of antioxidants and vitamins that help prevent wrinkles. Not only are these masks quick to whip up – and odds are they won't even entail a trip to the supermarket – but they're cheap and free of synthetic ingredients and chemicals. A simple face mask is likely to be less irritating than most commercial products. Here's a look at some easy recipes to try now!
With little to no regulation in this country, many big food companies label their products as "healthy" and "natural," leading people to think what they're consuming is healthy when it's anything but. Remember, if it sounds too good to be true, it probably is! Just because your Oreo-like cookie is organic doesn't make it a health food. To find out more, I turned to senior registered dietitian at Selvera Wellness, Amanda Foti, and asked her to bust what she considers to be the most common healthy food myths.