Beauty Snob
Soreness is good. It means you actually worked hard during your workout and now it's time for your body to repair itself. I spoke with Eric Orton, the famous run coach in Born to Run, a few weeks ago and he told me something that surprised me, however.

It's hard to find a good bronzer, especially for my Asian skin tone. Too orange, and I look like a clown. Too dark, and I look like I have a dirty face. Too golden, and I end up yellow…and don't even get me started on the streaking that's involved!
Snacking is an inevitable part of most of our daily lives, but choosing which snacks to opt for can be confounding (besides the obvious healthy choices like apples and carrots). To find out what to eat when we're not in the mood for celery sticks we turned to nutritionist Stacy Goldberg…
Enlightenment Is Sexy author Valerie Gangas turned tragedy into triumph after the painful death of her mother. "On January 25, 2011, I lost the love of my life, my mother," she explained. "We had a bond that can only be described at soulmate level.
Laying out in the sun with my hair under by a hat seemed like no big deal…after all, I always use heat protecting spray when it's sunny out. Unfortunately, my eyebrows weren't protected – not by shade, not by a hat, and not by a spray.
I never leave the house without a spray or six of my favorite fragrance. Even if I'm running off to spin class, the gym or pilates, I douse myself and my soon-to-be dripping wet, workout outfit with one of my beloved perfumes. Somehow it makes me feel pulled together…
While statement lips are huge right now, I don't want you guys don't feel like I expect you to spend 20 minutes on your lip look every day. I mean, I'm just as lazy as the next person, but even if I'm going to exercise class and/or haven't bathed or washed my hair for a while…
As you age, your eyeballs sink into your head. Notwithstanding the eyeball thing, getting old is actually one of the best things that has ever happened to me. I love the fact that I have lived long enough to have had a wealth of experiences…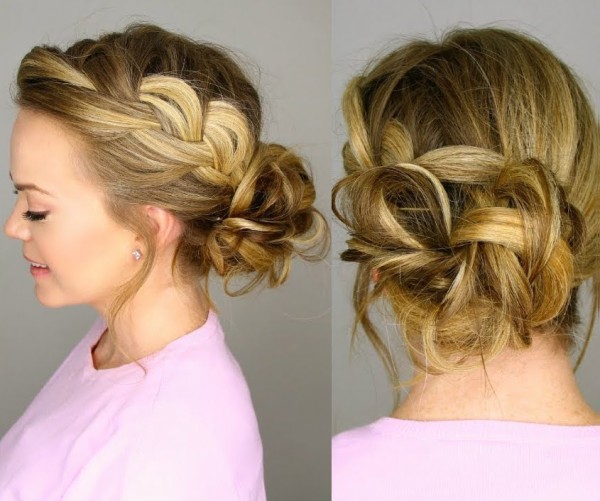 I have a ridiculous obsession with my long hair, as anyone with long hair does since maintaining it requires a serious commitment…