Beauty Snob
Wed 11.12
It's time for the holidays and I'm feeling particularly inspired by Lupita Nyong'o's eye look. It's easy to go cheesy come the end of the year with green and red overload; going with a deep lip and a soft metallic eye is the perfect way to circumvent that while still rocking a festive look.
Tue 11.11
I never really got into the box trend or the Beach Mint, Shoe Mint, etc trend, but Memebox has changed my mind – and there is no monthly commitment…just adorable Korean products in a box!
Mon 11.10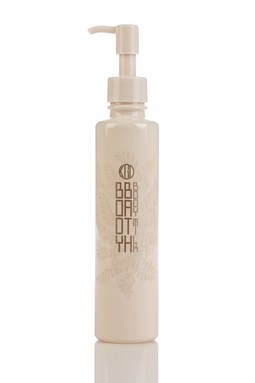 Anti-aging shouldn't stop at the neck. In fact, hands are one of the easiest places to spot someone's age; they're rarely cared for as well as the face is, and the rest of the body often ends up equally overlooked. If you really want to stay soft skinned, you must pamper yourself from head to toe…
Fri 11.07
Just because the summer is over doesn't mean you can get lazy with your pedicures. In fact, this is the time to really take care of your feet, after the harsh beating they get over the summer (especially wearing flip flops; they're torturous on the heels). I've been using the Glytone Ultra Heel and Elbow Cream – mostly on my feet – to great results.
Thu 11.06
Beards are having a huge moment right now (I can't even count the number of articles like this one I've read in the last few weeks and a friend of mine, Spencer Chalk-Levy, has even come out with a book, based off his artwork, called Boys With Beards!).
Wed 11.05
I've never been all that into potions, spells or tarot cards..maybe more out of fear than disbelief. Sure I read my Susan Miller horoscope, but I've never actually had my cards read or mixed up a love spell. Valentina, however, was started by woman with a long fascination with these spells (good witch spells, of course!).
Tue 11.04
I'm perpetually on the fence when it comes to supplements. For the most part there is no danger in taking them so there isn't much to lose if you're having trouble getting everything you need from food, but some research has shown there isn't much to gain especially because most brands have questionable ingredients…
Fri 10.31
I started using Strivectin over 10 years ago, just after I'd turned 30 and gotten married. I'd always been a beauty addict, but with so many big life changes, I felt like being even more proactive when it came to anti-aging.
Wed 10.29
If I had to pick one brand to use exclusively for the rest of my life it might very well be L'Occitane. It's among the few brands I turn to every time my skin goes a little nuts with the change of the seasons or I have an unexpected breakout because I can count on their products to get the job done without aggravating my skin