Beauty Snob
If I had a penny for all the WTF looks I get every time I do Tracy Anderson's live stream workout at the gym in Tel Aviv! The gym I go to there is pretty much populated by Hulk-like men and they certainly have not seen anything close to Tracy Anderson's workout.
Now that I'm in my 40's, a lot of things have changed in life (I have a family, I run my own business, and much, much more), but one thing has stayed the same: I feel like the best version of myself when I take care of myself.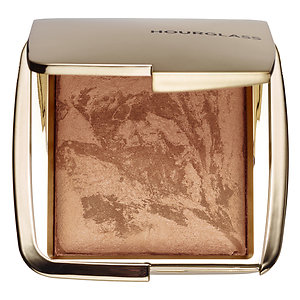 Are you a fan of Hourglass Ambient Lighting Powder? If you've tried it, you probably are. The whole Ambient line is awesome. It's one of the few where any product can be applied fairly haphazardly, and you won't end up looking like a clown.
Father's Day, Mother's Day…or don't wait! Beeline for Bergdorf Goodman if you can afford a small splurge because even the most jaded will have a hard time not getting excited to start playing with Tom Ford's new launches.
The Seaweed Bath Co., a brand started by a psoriasis sufferer, just expanded massively. I wrote about them over four years ago when they were just getting started. You can now find the homegrown company at places like Whole Foods, and they have a bunch of new products.
Anyone who has spent time looking at their skin via a magnifying mirror has spent at least some time fretting over the size of their pores. Unfortunately as hard as we might try, there is nothing we can do to actually shrink them…
Not a single day passes when I'm not wearing Chantecaille on my face, whether it's the rich, rose oilicon (on NET-A-PORTER for $185) or my favorite lip gloss in aptly-named "Pretty"icon (on NET-A-PORTER for $33). The quality is just unsurpassable…
New week, new makeup brand to tell you about! Stowaway Cosmetics is for women who like to touch up throughout the day and night (maybe I should say especially night?!). And that's all of us, no?
It's one thing to spend a lot of money on skin care, but it's another altogether to know how to best use these treatments in conjunction.