Shaving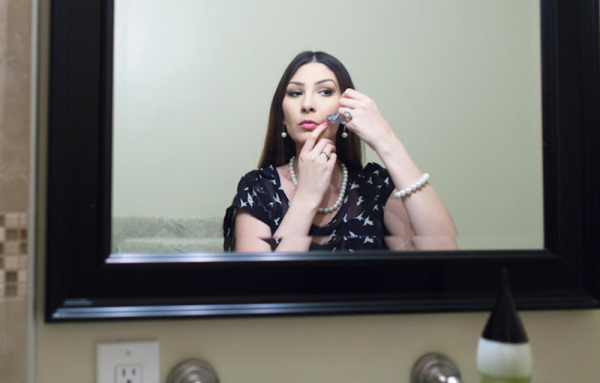 You know you're good friends with someone when she tells you she just finished shaving her face. That was the case a few weeks ago when I asked a friend what she was up to. I was taken aback. My friend is a little blonde and blue-eyed thing; what could she possibly have to shave?! "Lots of peach fuzz," she told me before insisting that, "shaving your face is all the rage…seriously, it's the thing to do." I laughed it off but soon after started doing some research, and it turns out that she was right. Shaving – and not just your "mustache" – has become increasingly popular among women. Before you go take out your Venus and start shaving away, however, there are some important things to keep in mind.
There are few things as aggravating (and possibly mortifying…) as getting your bikini line perfectly trimmed-down and bikini-ready only to find yourself covered with red bumps. To find out exactly how the risk can be mitigated, we turned to shaving expert Anthony Sosnick.
Just when you thought it couldn't get worse, it turns out sugar isn't only bad for your waistline, it's also bad for you skin; and we're not just talking possible breakouts, but signs of aging too.
In terms of harmless but aggravating beauty annoyances that most women have to deal with on a regular basis, ingrowns, after breakouts, are pretty much on top. I have yet to find a magical cure, but regular exfoliation does help as do soothing products like Shaveworks' The Cool Fix Targeted Gel Lotion.
Razors have been getting a lot of attention lately thanks to this article in New York Magazine and while I will agree that a rotating razor seems like a gimmick and that I am always surprised at just how expensive my refills are ($26ish for 8 new cartridges?!), there are some new developments worth getting behind in the realm of razors, one of which will actually save you money.
Beauty products are like tech products – they just get better and more effective every year. I mean did you know that CC cream is already a thing? I feel like BB just made her first appearance! Some beauty buys can be trendy (dark '90s lip liner hasn't aged so well), but these top choices … Continue reading Best Beauty of 2012: And the Award Goes to…
Hands down the Gillette Venus & Olay Razor ($11.99) is the best drugstore razor I've ever used. It's moisturizing, you don't need shaving cream when using it in the shower, and it allows for a quick cut-free close shave. The one downside is that the blades doesn't last very long (they start to get dull … Continue reading Frugal Snob: Gillette Venus & Olay Razor