Spa
Thu 05.22
Looking for a posh spa experience in NYC? There are plenty of options of course, but few are as high-quality as what you'll get at The Plaza Athénée's Spa Valmont.
Thu 01.30
In the first few weeks of 2014, I have already racked up over 25K frequent flier miles, traveling throughout two continents and six cities. As fun as it's been, my skin quickly began to feel like dry, crackling paper, sending me running straight to my longtime esthetician, Renee Rouleau.
Wed 01.08
I've stayed at some truly amazing places over the years, but nothing compares to Banyan Tree in Koh Samui. It is considered the most luxurious resort on the island – if not in all of Thailand – and for good reason. Every room comes with its own infinity pool, in addition to sprawling living quarters. Unsurprisingly, their spa was equally luxurious…
Thu 12.19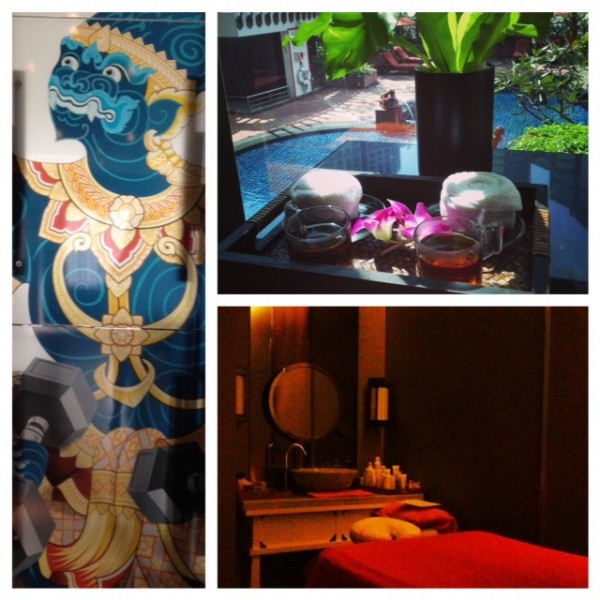 I just got back from an epic trip to Thailand. I went with one of my friends and we went spa'ing nearly every day we were there…and we were there for 10 days!
Thu 04.18
Been saving up to treat yourself to a day at the spa? Keep your money – with Essio's aromatherapy shower kit, your bathroom becomes a personal spa! The system comes with an adjustable arm that you easily click onto your showerhead's pipe. Then just screw on one of the aromatherapy pods, move the arm under […]
Tue 03.05
When it comes to waxing, especially bikini waxing, you have to go to a professional. If you try it at home and end up with a horrendous yet hilarious experience, you only have yourself to blame. But even at salons there are vastly different methods used, so I suggest going somewhere that specializes in waxing, […]
Fri 01.11
I got back from Miami a few days ago and the transition from 70-something to 30-something degree weather has been brutal…already figuring out when I can head back next for a weekend! I was there over New Year, which was fantastic because it kind of felt like NYC was transplanted to Florida meaning I kept […]
Tue 11.27
High-end hotels started carrying the June Jacobs Spa Collection a few years ago – but rather than waiting for luxury to find you, why not make your own? Now that snow has started falling for some of you, I recommend a nice warm spa day – at home! Just pick up a few of these […]
Mon 10.22
While in Hawaii, I escaped to the spa for the day. Escaped is probably the wrong word. It's not like I needed further relaxation, but considering it's the nicest spa on the island, I couldn't resist! Moana Lani opened four years ago when Westin bought the property. The owners converted a restaurant to create the […]