Couture Snob
Wed 10.22
Starlets are celebrating the life and accomplishments of the great Oscar de la Renta by taking his gorgeous creations out on the town, and my favorite thus far has to be the Spring 2015 handpainted silk faille dress that Reese Witherspoon wore to yesterday's CFDA/Vogue Fashion Fund event in LA.
Wed 10.22
Sometimes, pumps are just too much; especially when you want to relax in something warm and casual for the fall season. If boots are too heavy for a look, try on a pair of sneakers for size!
Wed 10.22
Thought ripped jeans were part of the past? Think again. They are back and more shredded than ever and celebs have been spotted all over in denim distress lately.
Wed 10.22
So why would you wear head-to-toe leopard?! Pick one of these great pieces, the staples I'm choosing to invest in myself, to wear at a time, and you will have them begging for more.
Tue 10.21
Mr. Black is an Australian line, now available in the US, that makes a wide variety of garment sprays. The idea? Spray more, wash less (though when you're ready to wash, they make gentle, 100% natural cleansers!).
Wed 10.15
Designers have made it easier to go from yoga to brunch and beyond. Check out some "street-friendly" styles that will have you looking and feeling pumped up. Workouts never looked so good!
Tue 10.14
Scrunchies may be a thing of the past (for now…), but if you trust the Fashion Month runways, hair accessories are about to be bigger and brighter than ever!
Tue 10.14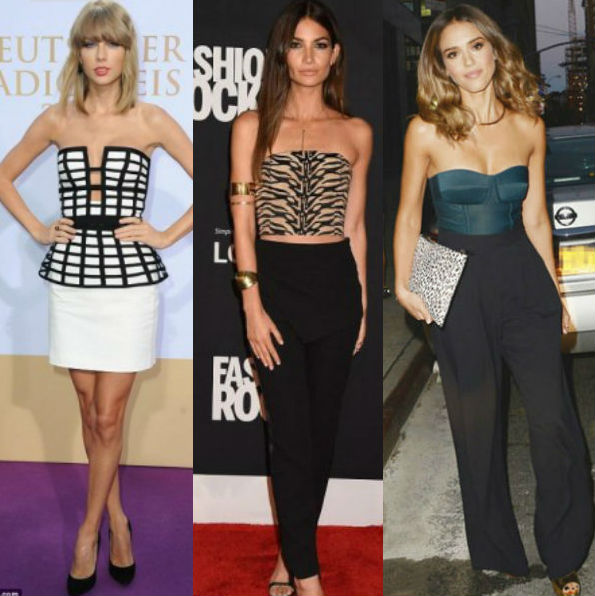 Bustier tops were spotted all over the runways at NYFW this year, and stars have already been spotted sporting this trend in all shapes and patterns.
Fri 10.10
Some Snobs aren't so excited for autumn, but I say, bring it on! Starting a new season is like opening a brand new closet. You haven't seen these pieces for half a year! And now that the faux fall of the past month is over and we're really getting into the chilly weather, I'm ready to bundle up in some oversized knits.