Couture Snob
When you are ready to shop, as in, have the allotted money burning a hole in your wallet, inspiration comes like a lightening storm. I walked in a gallery and this wall of ceramic cubes actually made that heaven sound effect, speaking to me, telling me that it was all the important colors and prints … Continue reading Your Fall Wardrobe Inspiration Is Written on the Wall
Featured Items
I've been in Europe for the last three weeks, an ambitious European tour of seven cities in three different countries with my 11 year old boy in tow. It's been years since I played tourist in Europe and I absolutely loved every minute of it. It gave me a much needed break from my intense … Continue reading Extra 20% off: Final Clearance Sale at Net-a-porter.com!
Featured Items
The best of what summer has to offer is on SALE! Crazy steals you won't believe and just in time for your summer travels or better yet, looking as carefree and relaxed in your home town because it's the season to be joyous.
Featured Items
There's a very specific dress I'm looking for in the summertime. It's romantic, it's carefree, and it begs to catch a light breeze. I love dresses all year long, but summers are special. My imagination wanders along with me as I travel, spend more time outside, and delve into my next favorite book. I need a new collection of dresses to join me on my little journeys – and so do you.
Featured Items
Joseph Altuzarra is one of those uncommon designers who consistently and instinctively knows what women want to wear, whether it's shearling bomber jackets, celeb-favorite fringed hobo Ghianda bags, crinkled linen dresses, or racy laced knee-high boots. Personally, I like to attribute it to the stylish Chinese women he's surrounded by – his mother, cousin Lily Kwang, and grandmother, who hails from Shanghai like mine. In addition to being superbly talented, Joseph is the most well-mannered boy. He's a Chinese mama's dream!
Featured Items
Who needs to strategically pile on the layers when your new clothes can do it for you? This isn't just a trend for the festivals, although I imagine we'll be seeing a lot of it at Coachella, thanks to Kendall Jenner's outfit at the MTV Movie Awards. Switching it up is good for the soul, so even if you're scoffing at this now, you'll eat your words in six months when you find that your camisole just feels so wrong hidden behind your dress. I mean, who would do that?
Featured Items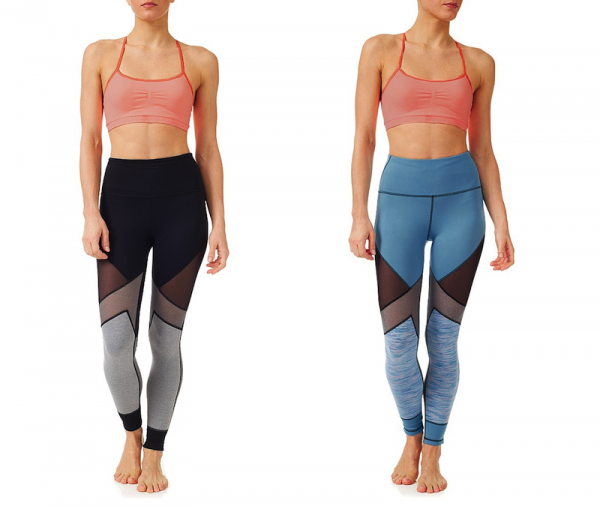 It's no secret that the market for athletic wear has exploded and that prices are anything but frugal, which is why Sweaty Betty's line of reversible leggings caught my eye. Priced at around $120 – $175 depending on the style, the pants are designed to be worn two totally different ways (usually either a vibrant print or a solid black side out)…
Featured Items
The run-of-the-mill bomber had its time in the spotlight, but the trendiest jacket of the moment is the wannabe souvenir jacket. My friend Seth Weisser, owner of What Goes Around Comes Around, has been collecting them for over 25 years. Actually, I scored mine from his cooler-than-thou store in SoHo, frequented by the likes of Katy Perry and Rihanna. You can now pick up a not inaccurate though admittedly knockoff version of its vintage counterparts at Topshop; Olivia Palermo already did and she styled it right. As for the originals, I decided to ask Seth to decipher the root of this East-meets-West trend…
Featured Items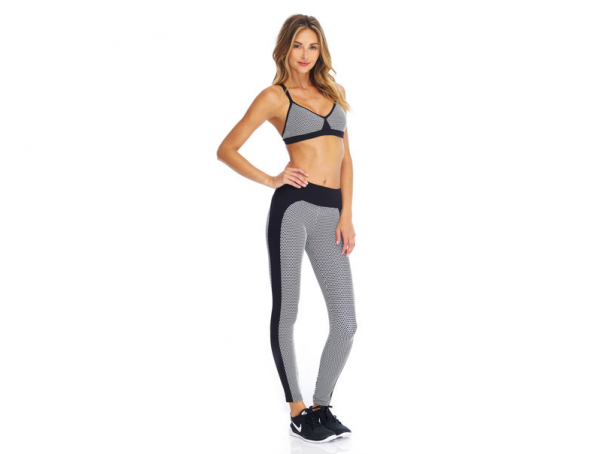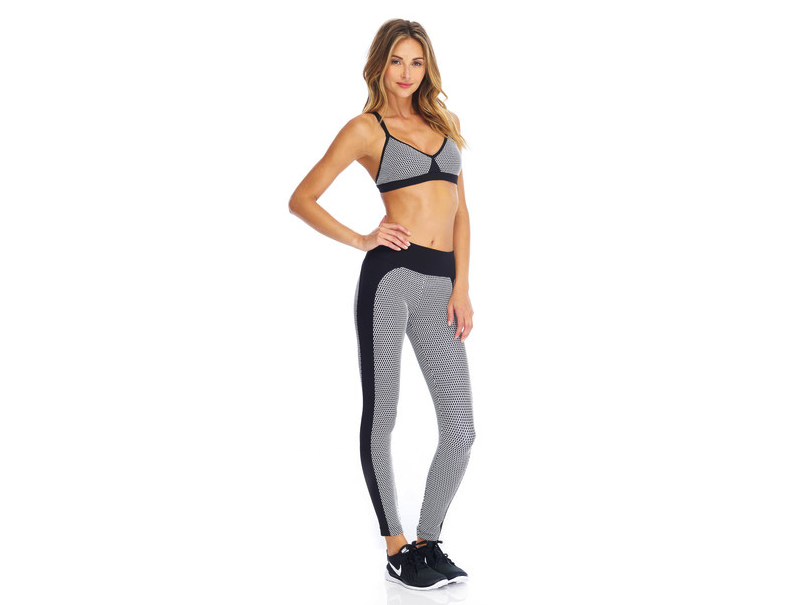 What a difference a great outfit can make, and that holds true for the gym as well. Actually, in my experience, it holds true for the gym more than almost any other place (those damn, unflattering fluorescent lights!!). I am OBSESSED with Koral, and I can't imagine that you won't be too when you check out their website. I would literally wear everything. Better yet, their pieces are so well-designed that you can get away with wearing them by day even if you're not heading to the gym. I've actually had men ask me about clothes from the brand (the pants on the top left get the most compliments from my experience…seriously, I have yet to wear them without at least one person commenting or asking me where I bought them).