Couture Snob
Wed 04.16
I love pink, I love leather, and yet I'd never been able to find the pink leather of my dreams…until I saw Jamie Chung in J Brand's Aiah jacket at Coachella, that is! The hibiscus hue is perfect, so of course it's sold out. This has sent me into search mode for the past couple days, looking for more delicious, bubble gum pink…
Mon 04.14
I went to see the new musical Harmony last week, and fell in love with one of the character's capes – a velvet capelet with long straps that went under the arms and tied in the back. Some costumes can only be pulled off on a stage, but these are pieces you can integrate naturally in everyday life, whether you're on the beach, playing in the rain, or out on a Friday night!
Thu 04.10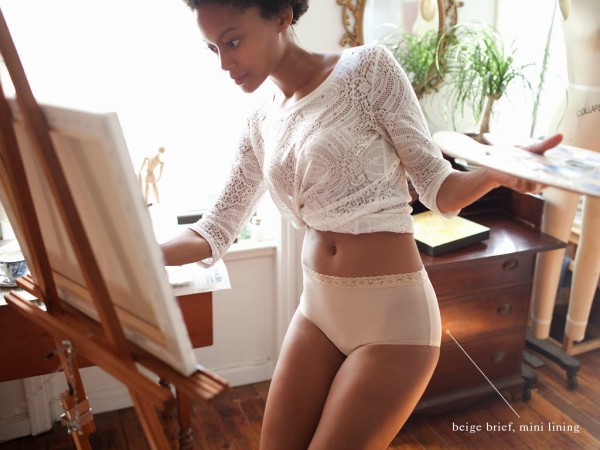 Dear Kate is a new lingerie line founded by 25-year-old Julie Sygiel, a chemical engineering grad, that promises to rid us of, among other things, that super embarrassing crotch sweat!
Tue 04.08
Reese Witherspoon shows off her sunny disposition not just with a smile, but with a vibrant yellow sweater. This is transitional dressing at its best, not to mention a great excuse to show off your legs if you keep them as toned as Reese's!
Fri 03.28
Just a couple of months ago we were gearing up for the LVMH Prize competition to begin, and now we have our 12 finalists! Originally, the judging panel was only going to select 10, so they must have been impressed with the options.
Thu 03.27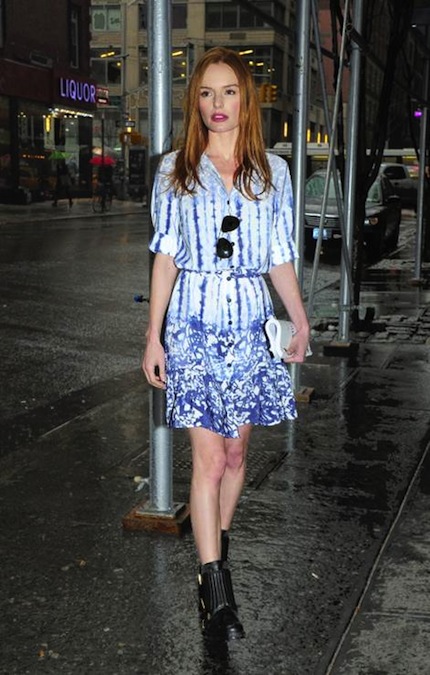 Mark your calendars for April 10th! Peter Som has developed a Frugal Snob-approved collection for DesigNation (as in, everything is under $100), and it's hitting Kohl's just in time for spring break. The limited edition pieces were inspired by Peter's love of the beach, and more specifically, of St. Barths…
Wed 03.26
I've been collecting bras since my teenage years. I think it's because my boobs have always been small. If I wasn't wearing a cool bra, why bother wearing one at all? I have amassed hundreds of them – from Dolce & Gabbana and Moschino, to La Perla and Agent Provocateur, and I have them in countless patterns, colors, materials…and sizes.
Tue 03.25
Carven's quirky prints always have me coming back for more, and the latest fanciful piece comes with a serving of oversized kiwis. The magic of the French house is that it can take a look like this that seems as if it would be perfect for tots, and give it a surprising taste of understated sophistication.
Wed 03.19
Sometimes making a fashion statement requires spelling it out for all to see. Whether you're showing love to a favorite designer in print, or just letting everyone know that you couldn't find anything to wear today, let your clothes do the talking. Remember, though, this is a cute look for co-eds, not for those over 30. That's when it's time to stop wearing your words on your sleeve, and when it comes to making fashion statements, embracing the art of subtle chic.