Couture Snob
Fri 12.05
First Gwyneth Paltrow opened a pop-up shop in LA, and now she's come down south with a Michelle Nussbaumer-designed space in Highland Park Village! Through December 14, Texans can shop a specially curated selection that includes everything from Stella McCartney to Jennifer Meyer Jewelry to Staub Kitchenware…
Fri 12.05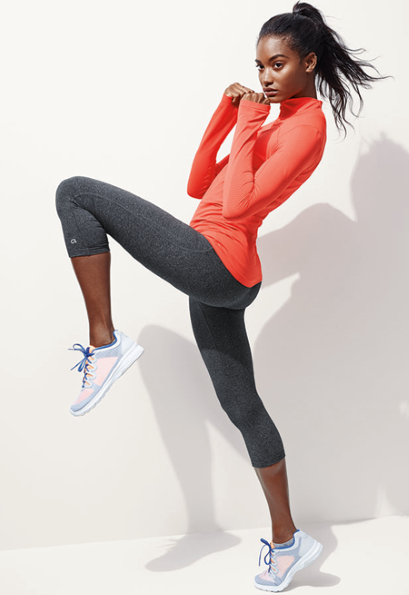 I'm not exactly sure when Gap launched their sportswear collection, GapFit, but it's awesome. Not only are the prices lower than competitors like Lulu and Nike, but the fabrications are just as solid in terms of quality, they wash well, and they have a bunch of neutral prints and colors as well as brighter designs if that's your thing.
Fri 12.05
This time around, the denim skirt trend doesn't consist of the kind made exclusively for groupies and hippies. Instead, these latest runway looks come as close to couture as denim can go. Naturally, the relaxed feel is still here in spirit, but the way to wear them now is luxe all the way.
Tue 12.02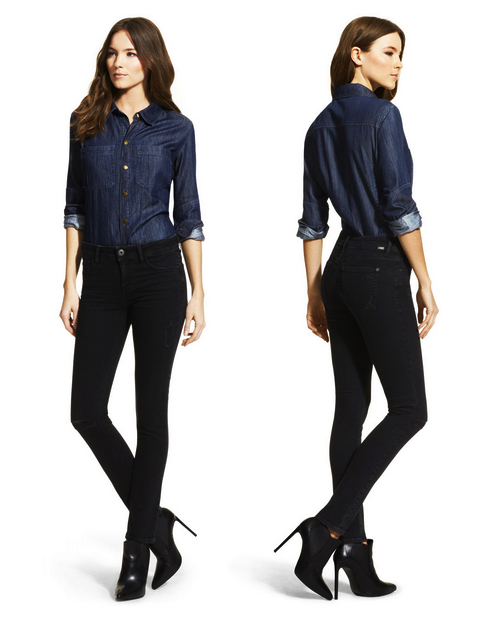 All right…those Thanksgiving leftovers should be gone by now, so it's off to the gym! Or if you feel like luxuriating in holiday bliss just a little longer, there's always DL1961. These are skinny jeans for days when you feel anything but.
Thu 11.27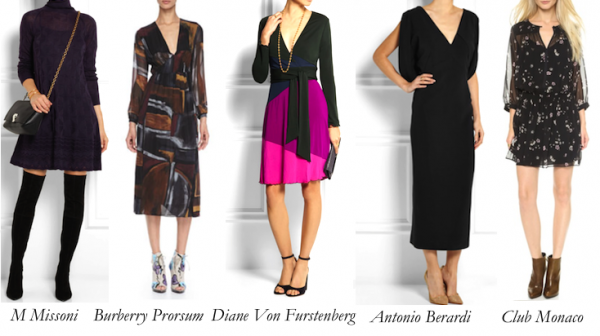 While it might be tempting to showcase that new sparkly pencil skirt—or cocktail dress if your Thanksgiving is a fancier affair—you might regret that decision when constricting clothing deters you from a second piece of pecan pie.
Tue 11.25
Cape coats and ponchos are great transitional options for this season. Check out how celebrities are wearing this look!
Thu 11.20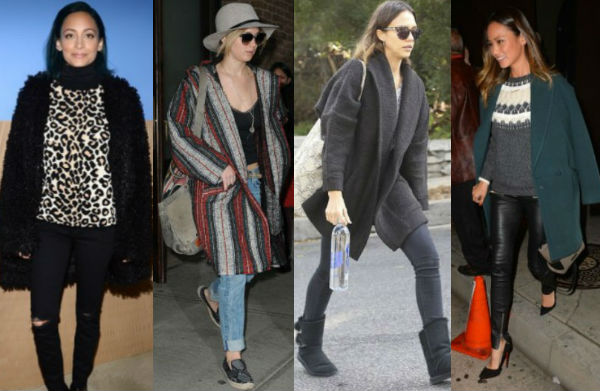 Given most of the US is being hit with cold weather, it seems there's no better time to do a celebrity coat round-up to get you thinking of what to put on your Christmas list. There are many styles to choose from and layers to work with. Depending on where you live, you may want to go with a little or a lot…
Wed 11.19
Taylor Swift looked Topshop chic as the weather turned in New York this past weekend…
Mon 11.17
I've been heavy into neutrals lately, and if street style trends are any indication, I'm not the only one! Peruse the season's best camel coats in every price range with our first ever Snob Shopping Guide…