Couture Snob
There are many milestones in a young girl's life that we could talk about: her first period, her first kiss, her first pair of high heels…but given the proximity to beach season, I'm going with her first bikini. My first "grown-up" bikini (I wore two pieces as a toddler) was a red bandeau.
Frankly, come springtime, a Snob yearns for floral fashion even more than a bouquet of roses (Can you imagine if your guy brought home blooms from Tiffany's, rather than from the florist? A girl can dream!), and it looks like Vanessa Hudgens hit the mother lode…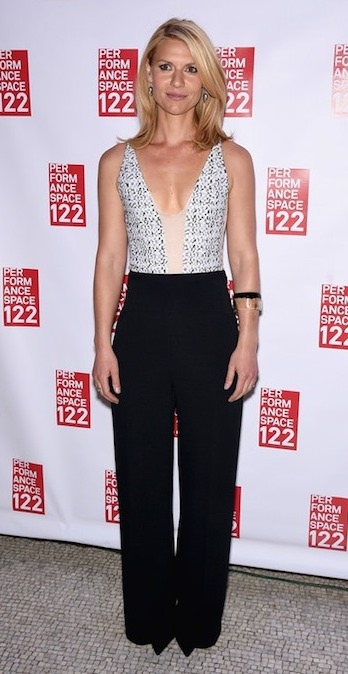 Okay, I know it isn't Friday yet (I know this all too well), but I'm calling it now: Claire Danes had the best outfit of the week.
If you had asked me if I'd ever wear a jumpsuit to the gym before seeing Alala's Bondi jumpsuit I would have said heck no! This one, however, is fantastic and it's the only one I've ever tried on that is roomy but doesn't leave me looking like I'm carrying extra pounds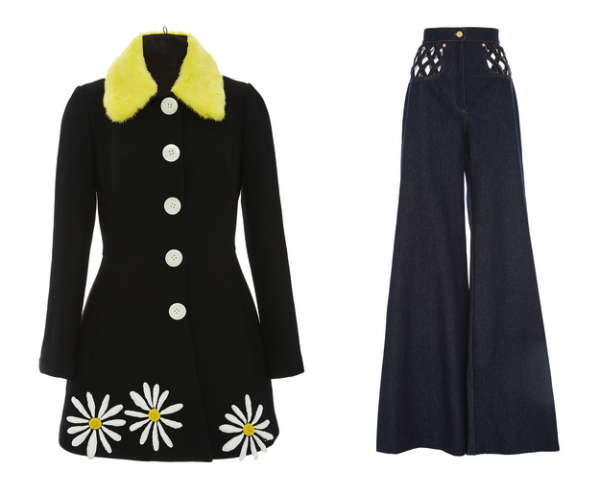 Hurry and click over to Moda Operandi to preorder Natasha Zinko's Fall 2015 collection! As a fan of many years, I'm beyond thrilled to see her pieces available for stateside Snobs to purchase. I love the whimsical take on classic silhouettes…
Forty Five Ten is my go-to boutique in Dallas; there are always fun events going on there, and the latest – a Lisa Perry pop up shop – just so happens to be going on today and tomorrow! If you stop in today between 2 and 4, you can even meet Lisa herself.
Okay, this photo is from a couple of years ago (Claudia Schiffer was ahead of the '70s revival!), but it remains my favorite street style denim skirt look. Jean skirts require very specific styling. One wrong piece, and you'll end up aging yourself. Classic supermodel, she nailed it.
The strongest denim trend of the moment isn't about fit or flare (though a good bell bottom is certainly in thanks to the '70s revival); it's about patchwork! Yes, designers from Hedi Slimane to Marc Jacobs are embracing the boho style…
If there's one item that never goes out of style, it's the blazer. There are many different kinds to choose from, though, and the trendiest at the moment is one with a sleek shawl collar.