Couture Snob
It's back-to-school-shopping time! Okay, so you may not be in school, but why let kids have all the fun? Now through September 1st at 6 am EST, BergdorfGoodman.com is offering 40% off select items, giving you the perfect price point at which to update your wardrobe for fall.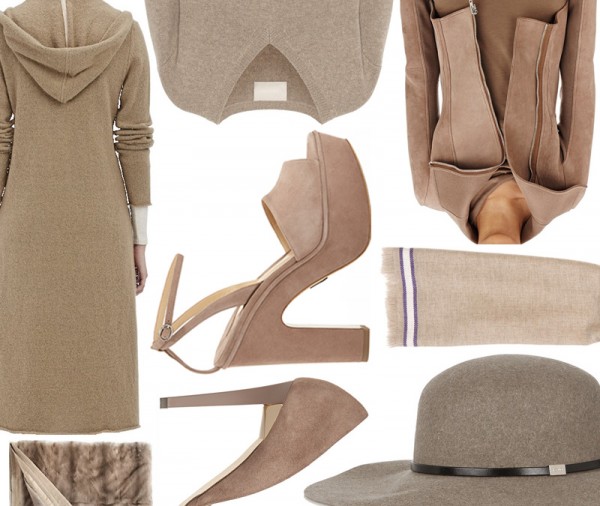 It's that time of year again: We're about to make the transition into fall. If there's one thing that will always come back every September, it's your top taupe staples. Due to its perfect balance between warm and cool, taupe is the ultimate versatile hue.
My gorgeous friend Caroline Issa has come out with her second collection for Nordstrom, and it's just as sophisticated and wearable as the first! For Fall '15, she's brought us 29 designs with a focus on menswear-style suits and moto jackets.
Forget the little black dress for a moment. Just as elemental to your wardrobe is the little black top. In fact, I devote an entire section of my closet to just that!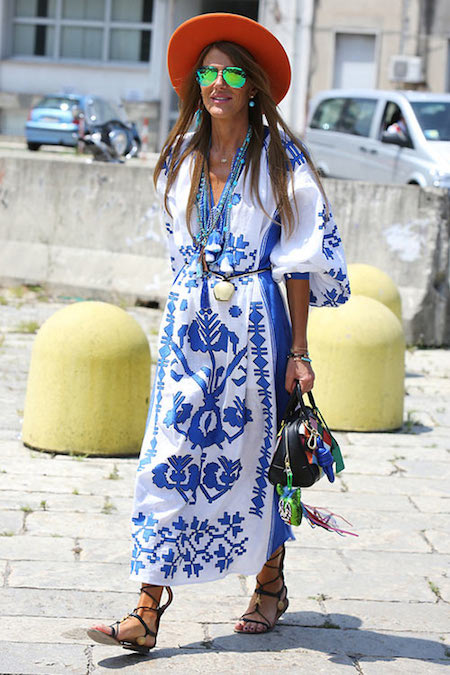 From fringe to hobo bags to exaggerated hoop earrings, the boho look is a fashion favorite at the moment, and none are doing it as well as Ukranian brand Vita Kinicon. For one thing, the style – vyshyvanka, the nation's traditional embroidered clothing – is a different take on boho than we're used to seeing.
All right, I can barely get my husband to stand my culottes, let alone get him in a pair, but Alexander McQueen's SS16 mulottes (Is this a term? It is now!) give me hope that the trend will be making its way into menswear soon. Guys must get tired of wearing the same old shorts all summer long, no? This is a fun alternative – and a much cooler one than a pair of bootcut jeans.
Pairing stripes with more stripes is an endeavor that not every Snob could pull off, but this is Olivia Palermo, front row fixture extraordinaire, and it's not her first time dressing outside the lines – or in this case, in them. Personally, I love the look, even with mismatched stripes.
While haute couture Fall '15 may have brought us high-rolling celebrities at Chanel, elaborate Elie Saab embroidery, and Fendi's "haute fourrure," the show attendees (or at least the street style set roaming nearby) were considerably more dressed-down.
I often get ridiculed by my husband for the fashion trends I adore. I find myself defending the principles of fashion, like they're First Amendment rights. But here, thanks to a single frivolous piece of clothing, my entire case crumbles…