Couture Snob
Thu 04.24
We love when a designer donates a portion of proceeds to charity, but when a campaign like Born Free Africa rounds up 22 major designers to collaborate on a collection that promises to give 100% of its profits, that's nothing short of a movement.
Fri 04.18
If I have to look at one more photo from Coachella, I'm going to lose my lunch – and the festival's second weekend has only just begun. But I do have to credit them with heightening my crop top obsession, which admittedly was already pretty serious. Since the look is hard to pull off at any age, you have to proceed with caution.
Thu 04.17
Kate Moss for Topshop is back! It won't be for long, though, since everything's going to sell out as soon as it hits the shelves – or maybe even before. Get what you want now with the help of the exclusive shopBAZAAR pre-sale. There's limited availability for this three-piece selection, so stop what you're doing and take a good look.
Wed 04.16
I love pink, I love leather, and yet I'd never been able to find the pink leather of my dreams…until I saw Jamie Chung in J Brand's Aiah jacket at Coachella, that is! The hibiscus hue is perfect, so of course it's sold out. This has sent me into search mode for the past couple days, looking for more delicious, bubble gum pink…
Mon 04.14
I went to see the new musical Harmony last week, and fell in love with one of the character's capes – a velvet capelet with long straps that went under the arms and tied in the back. Some costumes can only be pulled off on a stage, but these are pieces you can integrate naturally in everyday life, whether you're on the beach, playing in the rain, or out on a Friday night!
Thu 04.10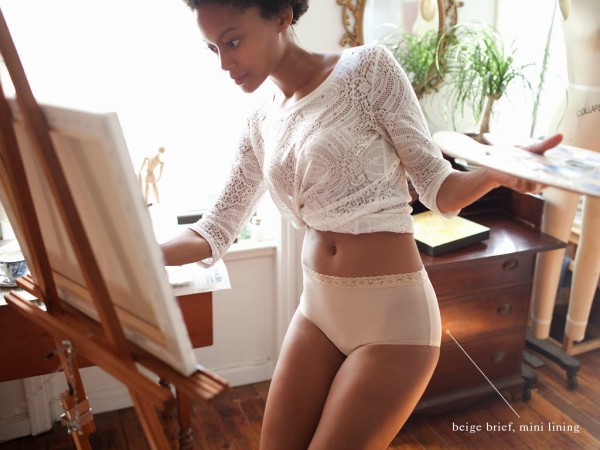 Dear Kate is a new lingerie line founded by 25-year-old Julie Sygiel, a chemical engineering grad, that promises to rid us of, among other things, that super embarrassing crotch sweat!
Tue 04.08
Reese Witherspoon shows off her sunny disposition not just with a smile, but with a vibrant yellow sweater. This is transitional dressing at its best, not to mention a great excuse to show off your legs if you keep them as toned as Reese's!
Fri 03.28
Just a couple of months ago we were gearing up for the LVMH Prize competition to begin, and now we have our 12 finalists! Originally, the judging panel was only going to select 10, so they must have been impressed with the options.
Thu 03.27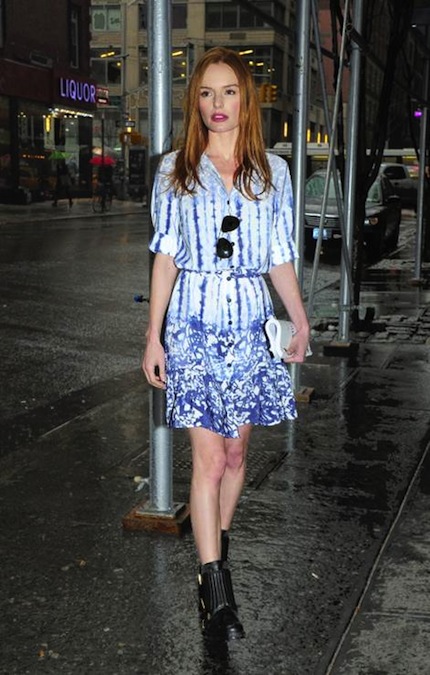 Mark your calendars for April 10th! Peter Som has developed a Frugal Snob-approved collection for DesigNation (as in, everything is under $100), and it's hitting Kohl's just in time for spring break. The limited edition pieces were inspired by Peter's love of the beach, and more specifically, of St. Barths…