Couture Snob
People may be excitedly unpacking all things short and sweet from their closets, but I'm just not ready to give up my jumpsuits for summer. I love these.
I am loving the current vest trend so much, I've compiled a top five list with a vest for every lifestyle and/or occasion. The latest aren't cropped waistcoats. They are long, lean, and have at least one major detail that makes them feel special.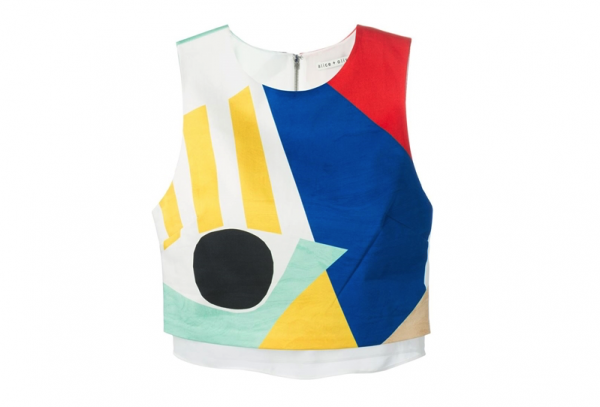 What I love about warm weather (besides the obvious) is that you never have to worry about a coat or bulky scarf covering up that gorgeous new top you just bought. Alice + Olivia's artful crop deserves the attention of every set of eyes in the room…
After you spent all that time deciding what to pack for your trip (and which bags to pack everything in), dressing for a long flight can feel more daunting that it should. Now imagine you KNOW you're going to be photographed by the paparazzi…
A few days ago while on vacation, I went for a run at 7:45 a.m.; it was already 80 degrees. By the time I finished an hour later, it was 93. They say your brain is ready to quit before your body is and that's definitely true…
I have more sunglasses than I can count (hey, I'm a Cali girl living in Dallas!), but the pair I find myself wearing over and over again is Illesteva's black Boca.
You know what never, ever goes out of style? Black lace! We're not even halfway through the Film Fest, but I'm calling it now: this is my favorite look from Cannes.
While you're trying to get through the end of a long week, celebs are sunning in Cannes; and in spite of the potentially awkward tan lines, the outfit of choice often seems to involve cutouts! Karlie Kloss' is about the most sophisticated jumpsuit I've ever seen.
By now the resurgence of '70s fashion is well-known – and embraced – but we associate it more with bell-bottoms and fringed bags (the boho, hippie look) than with anything else. Leave it to Saint Laurent's Hedi Slimane to remind us of the decade's rock 'n' roll side.