Frugal Couture
When it comes to quilting, Coco Chanel pretty much cornered the market. Her signature style is classic, sophisticated, and beloved by all Snobs. But quilting has come a long way since she designed her first flap bags and tweed jackets. See what designers are doing with the look today…
Finally, the day you've all been waiting for – the fabulous H&M Paris Show Collection is now live online for you to purchase! Go shop now before it's sold out and come back to see if I picked you as the semi-finalist for H&M's 50 States of Fashion contest.
Life is one big costume change for Lady Gaga. The singer stepped out yesterday in not one, but two incredible Balmain F/W 2013 outfits while promoting her new single "Applause." In fact, the purple skirticon (on NET-A-PORTER for $3,163) was her third outfit of the day! I guess when you're known for wearing meat dresses and lobster heels, you have to keep everyone guessing.
Wondering what to wear with fall's must-have leather jackets? I say embrace your animal instincts with a pair of leopard-print pants. We've been obsessing over the trend on accessories, and it's just as chic on slacks. Slouchy, fitted, Frugal…there are plenty of the options.
Mini, midi, or maxi? That is the question. Even though it's summer, I haven't been in the mood for minis lately, and at my height, I am just not a maxi girl. The only solution is to meet in the midi ground – a length that flatters all heights and figures. Since these are full skirts, keep your top fitted to balance out the volume.
Miley Cyrus turned a lot of heads this year at the MET Ball when she arrived in a racy mesh Marc Jacobs dress. Who knew that would be one of their tamer collaborations? Now the pop diva has stripped down entirely for the designer's "Protect the Skin You're In" campaign. And she's not the first celeb to have done it…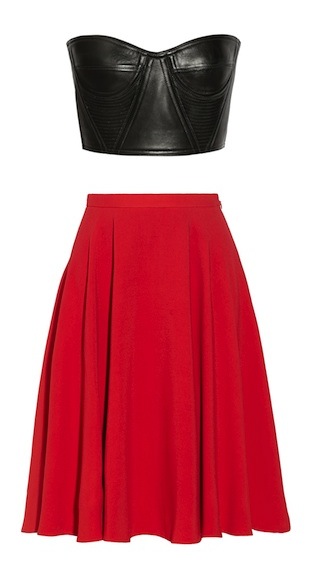 I love the look of full skirts worn with crop tops. It's the perfect mix of retro and modern, of ladylike and sexy.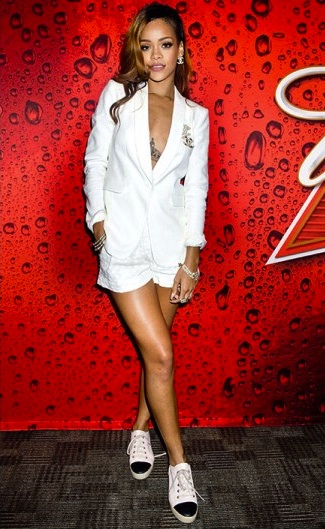 Summer isn't just the time to break out the white jeans – it's time to break out the white blazers, too! From purely pale creations to those with trim to leather accented jackets, there's a style for every Snob. Rihanna made sure to follow her own advice and shine bright like a diamond by pining … Continue reading Celeb Trend: White Blazers
One of my favorite things about the beginning of each new season is the hat shopping! Summer has some fun options, but fall is when the hat department really starts buzzing. From lacy berets to hybrid hats to silk newsboy caps, there's no shortage of unique accessories. Here are some choices that'll have you holding … Continue reading Best Fall Hats: Heads Up!