Alexander McQueen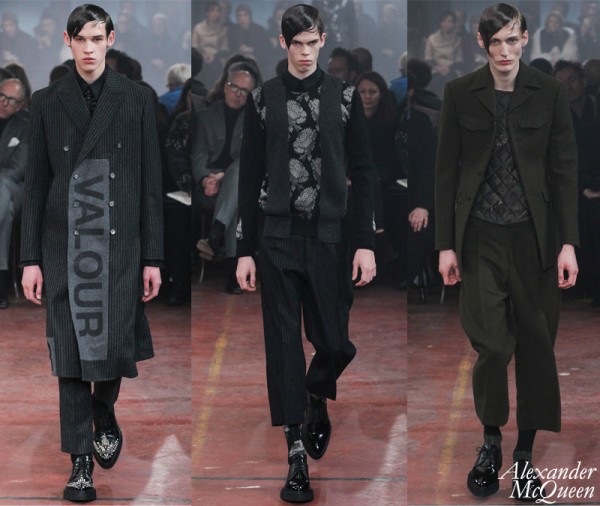 This season, menswear in Milan is both accessible and extraordinarily masculine with deep, rich colors that convey elegance and sartorial range.
Now this is how you do a print! I am currently loving…nay, obsessing over Alexander McQueen's recent foray into florals, which first captured my attention courtesy of the mini Heroine, with layered pink cutouts, and now on the Legend shopper tote.
Stop everything you're doing (even you, Ms. Multitasker) and pay attention. This will probably be the most frivolous purchase you make this year, but no matter. It will be well worth the pleasure every time you look at it.
Now is as much the time to stock up on cute wedges as it is the time to collect winter coats. Why? Because you should be leaving those bulky jackets behind and hopping on a cruise! When I know I have a seafaring adventure on the horizon, the first thing I shop for is the perfect wedge.
Wear your red with pride! Fashion's most powerful color makes for a great way to instantly energize your new year, and it also makes for the perfect foil to this season's pale grays and assorted neutrals.
The Heroine had better watch out! The house has a new release that's already a legend in my mind. Out of their new Pre-Spring/Summer '15 collection, the latest McQueen bag is about as good as a bag can get.
Valentine's Day must be coming early this year. How else can you explain the sudden influx of bags that are wearing the symbol of love loud and proud? Cute and quintessential, hearts never go out of style, and they will just about always make you happy.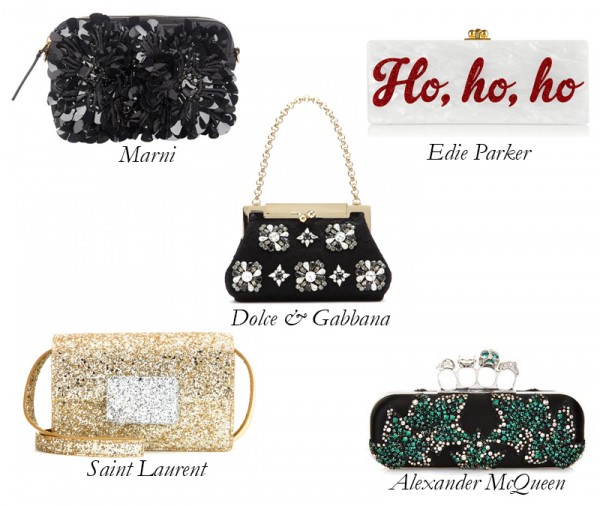 Maybe it's just the holiday spirit taking over my senses, but suddenly I'm seeing a whole brigade of bags that could double as festive decorations for your Christmas tree. From clusters of beads and jewels to fanciful adornments to glitter galore to in-your-face lettering, forget the strung bright lights…