Alexander McQueen
Tue 12.17
NET-A-PORTER has just launched further reductions up to 70% off and added new designers to its end of season sale!
Fri 12.13

We all love a sale. But a sale on top of a sale? Now that's even better!
Thu 12.05
Another day, another set of designers added to the NET-A-PORTER sale! Now pieces you've been eyeing all season from Givenchy, Alexander McQueen, Stella McCartney, Proenza Schouler, and Thakoon are discounted up to 50% off. Which are you most excited for? Wait, don't answer – just go ahead and shop the sale!
Tue 12.03
Don't get bogged down by all the red velvet and emerald sparkle that abounds this time of year. There's no need to get dressed up like a Christmas tree for the season's cocktail fetes! Instead, make a statement courtesy of eye-catching (not eye-assaulting) pieces with subtle yet strong details.
Mon 12.02
If you're having a tough time getting up for work this morning, why not stay in bed for a few extra minutes and shop? Cyber Monday has officially kicked off with an additional 10% off all sale items on Luisa via Roma (with the promo code CJ10E). This is the time to load up on all the pieces you've been longing for this season.
Fri 11.29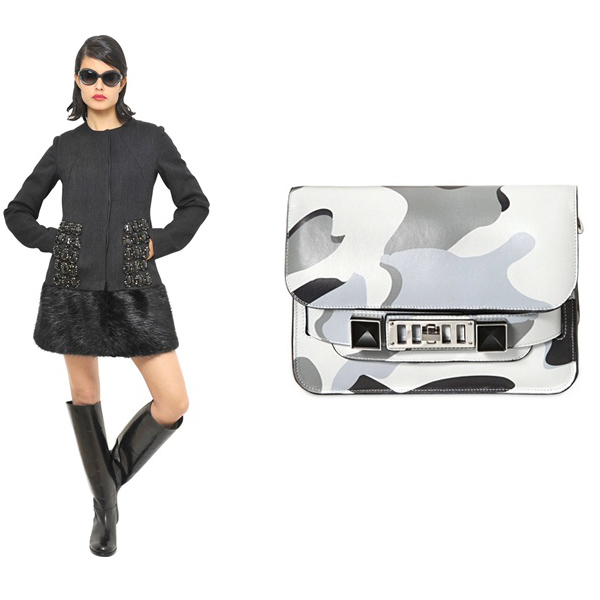 All stuffed with turkey? Time to shop! My first stop is Luisa via Roma. I already have a gift list prepared, and with the launch of the annual winter sale offering up to 50% off (plus an additional 10% off with the promo code CJ10E), the time to buy is now.
Mon 11.18
Some Snobs hate winter because it means covering up a season's worth of glittering outfits, and while I understand the frustration, there is a way to stay chic in the snow – by making your coat a part of the look!