Alexander Wang
Thu 01.09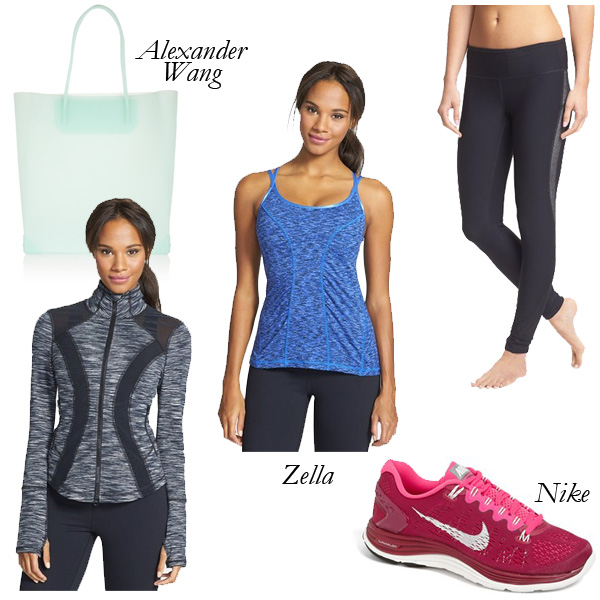 Have you been sticking to that New Year's resolution to hit the gym? Even if you haven't, it's never to late to get back in the game, and nothing will help motivate you more than cute workout gear! Baggy, old tees and sweats hide your body, even the parts you're proud of.
Mon 01.06
There are those of us who overindulged this holiday season (myself, included)…actually, this entire season! Much to my chagrin, I have gained more weight than I'd care to share. Not only can't I fit in my skinny jeans, anything fitted makes me feel uncomfortable and depressed.
Mon 12.30
In the New Year there is one sandal that you must have on your feet – the ankle strap slinky sandal. It's sexy, ladylike, and best of all, will keep you on top of your pedicures!
Fri 12.13
My latest obsession is texture blocking. First, it was all about the bags (what's new?), then after seeing Mad Men's Jessica Pare in a quilted Holmes & Yang leather bomber with elbow patch detailing, I decided to take it to jackets as well. Which is your favorite?
Tue 12.10
In case you'd forgotten, here's when Alexander Wang is at his invaluable best: when he makes practical basics for the girl who likes to keep her cool. It's difficult to find something that speaks to your personal style when something truly practical is required, but leave it to Alex to take on the task and serve up satisfaction.
Thu 11.14
Walking around the NYU campus provides you with a lot of hilarious, insightful, or plain quintessential college conversations. Lately though, internships and jobs have been a popular topic – and more importantly, what to wear to an interview.
Wed 10.30
I love saddle bags, but I still have yet to find a version that actually reflects the easy, graceful lines of a beautifully made horse saddle. For me, there is nothing more effortlessly chic than the breezy spirit of a saddle bag.
Fri 10.25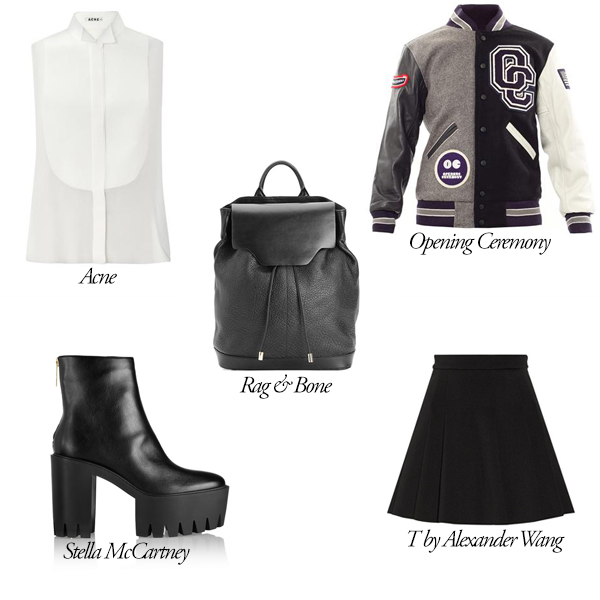 The chic backpack is gradually becoming less of an anomaly (just look at Marni's minimalist version) and more of a mainstay in the bag world. Rag & Bone is the latest to hop on board, and their casual-cool sensibility brings the perfect treatment to a streetwise rucksack.
Mon 09.16
After a whirlwind week in NYC, I finally have some time to sit down and collect my thoughts. First I prepared a mental checklist of everything on my wish list, but now it's on to the trends! Which ones stuck out to you? Here are the styles I expect to see hitting the streets come spring…