Alexander Wang
Wed 02.26
I love a great white bag, but hate the high maintenance it demands. The solution? Buying one that's already distressed! Without an optic sheen, the look becomes wearable all year round. I have a white cracked leather Proenza coat, and it's the single most versatile moto jacket I own.
Mon 02.17
The Olympic Games are well underway, and yet one of its biggest issues continues to loom at large – the Russian government's discrimination against the LGBT community. Enter Principle 6, a campaign to remind all of the Olympic Charter's prohibition of just such prejudice at the Games.
Mon 02.10
Was Alexander Wang inspired by Miley Cyrus? Learn this and other NYFW beauty news here…
Sun 02.09
It's not easy being Alexander Wang. Between responsibilities helming both the house of Balenciaga and his own eponymous line, the 30-year-old is currently shouldering more than most take on in a lifetime. No matter to him, it seems. He carries it all with natural grace and insoluble ease (and a big happy smile; every time I see him he's smiling!).
Tue 02.04
Wang pioneered luxe sportswear so it's fitting that he's expanded with sportswear "objects" as he calls them, and, well, I'm obsessed! At first I kind of rolled my eyes thinking these fell into the category of superfluous nonfunctional frills, and while maybe spending $135 on a jumprope is superfluous, it's function and to-die-for chic.
Wed 01.15
You've made it halfway through the work week! Treat yourself with a little lunchtime reading…
Thu 01.09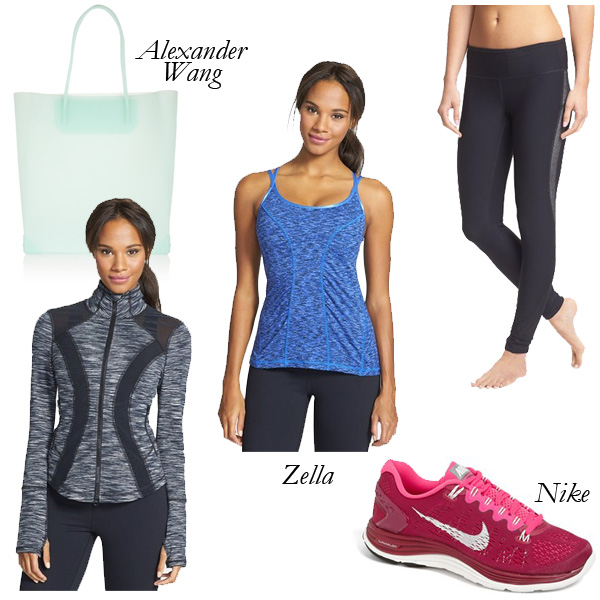 Have you been sticking to that New Year's resolution to hit the gym? Even if you haven't, it's never to late to get back in the game, and nothing will help motivate you more than cute workout gear! Baggy, old tees and sweats hide your body, even the parts you're proud of.
Mon 01.06
There are those of us who overindulged this holiday season (myself, included)…actually, this entire season! Much to my chagrin, I have gained more weight than I'd care to share. Not only can't I fit in my skinny jeans, anything fitted makes me feel uncomfortable and depressed.
Mon 12.30
In the New Year there is one sandal that you must have on your feet – the ankle strap slinky sandal. It's sexy, ladylike, and best of all, will keep you on top of your pedicures!