Alexander Wang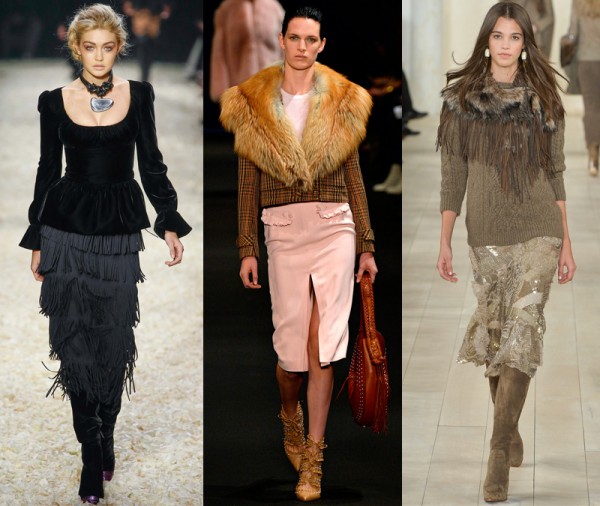 From flourishes with swingy movement to unapologetically tactile fluff to out-of-the-bedroom silhouettes, these are the most major elements of style we'll be wearing come fall, fresh off the New York runways…
Black as a fashion statement, particularly one for fall? Like with florals for spring, one could cuttingly reply, "How groundbreaking." While revolutionary it may not be, that doesn't mean catching sight of an all-black collection, or several, is not a breath of fresh (albeit, dark) air…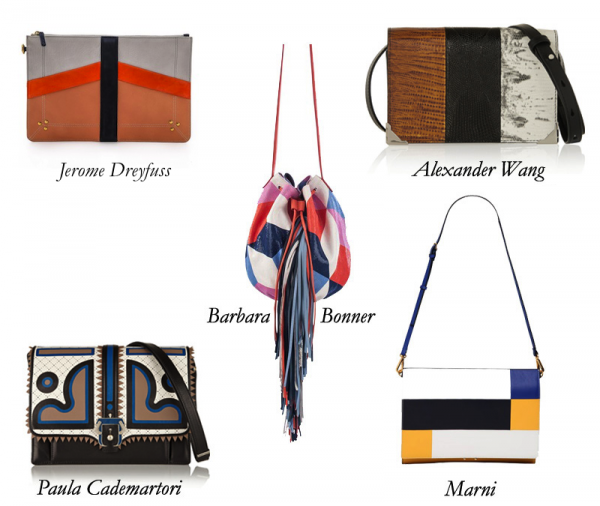 Bohemian glam: an oxymoron if one has ever made it into the fashion lexicon; these are two words that are as different as can be…Yet the pairing makes perfect sense when it comes to the must-have bags of the season.
Just like people, many bags prefer certain climates to others. I'm not just talking seasonal styles. While some only function happily on the balmiest days of summer, others are made with winter weather in mind – and the messiness that arrives with it.
Sometimes you see something fab, but then again, you feel like it's probably way too specific to make it a reality in your life. Take Esteban Cortazar's cape-like, flowing chiffon top: When you first see it, you might think "one-night stand," but this is a piece that's down for some commitment.
What's inspiring the hottest graphics of the season? It's none other than tie-dye in a full spectrum of variations, from the artful and abstract to distinctly deliberate patterns. Bring the beloved, nostalgic summer motif into winter right now to create an unexpected mood. You'll be surprised at how effortlessly it blends with your wardrobe.
Many people are under the impression that fanny packs (or belt bags or waist bags…whichever makes you cringe the least!) were never on-trend, and that's just not true. Crop tops and fanny packs pretty much defined my college years in the '90s. And I wasn't in the minority there, either…
Sometimes, less is more. On the subject of color, this can be true, especially this time of year when everything is being toned down from the brights of summer. Fall/winter is the perfect time to go all in with a simple shade to pack a coordinated punch from head to toe.
Who says winter means you've got to ditch bright colors? You don't have to abandon the fun neon trend just because temperatures have dropped. The '80s girl in me wants it all year long!