Alexander Wang
Shopbop just added even more items to their sale, many of which are up to 70% off! In light of the sheer number of pieces up for grabs, I've decided to highlight just one type: those made from cracked and wrinkled leather.
As something that many of us wore in grade school, culottes (French for "women's wide trousers") don't always win admirers in this day and age. My husband, for instance, is not a fan, but as for me? I'm loving my culottes moment.
If you told me there's a great bag that looks like a pair of sneakers (or two pairs of sneakers, actually), I would seriously question your judgment. But then if you told me it was, of course, by Alexander Wang, I would reconsider. That's why we love Alex…
NET-A-PORTER is rewarding its most loyal customers with a 25% discount on Spring/Summer '15 and beauty! If you ask me, this is the perfect excuse to splurge (or really, save) on crop tops for summer, and I have a lot on my wish list.
There is nothing like a crisp white bag for summer. But I tend to like my bags with some kind of twist, and black trim doesn't just make for a high sense of contrast. Done right, it adds the right amount of urban edge to classic, polished white.
This old riddle comes into play when checking out the current trend that takes black and white to whole new heights. The answer to this age-old joke is, of course, the newspaper (as in, read all over), and I definitely consider this trend newsworthy.
I've long lauded the pleasures of the mini bag. Cute, compact, and yes, scaled to my petite size, how could I not? So I couldn't be much happier that the baby-sized accessory is proving to be the big bag trend of the Fall '15 season.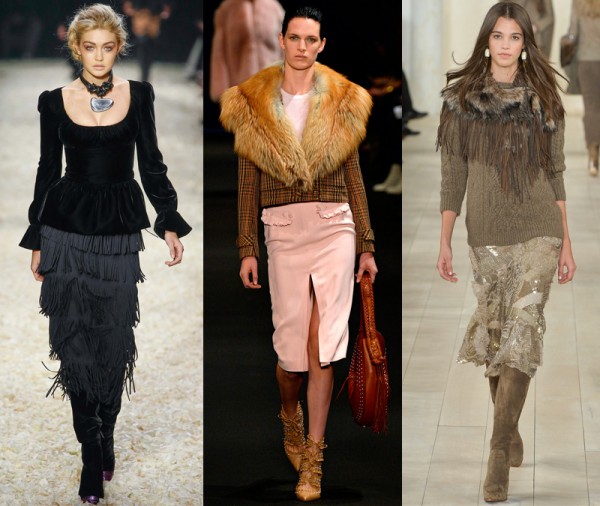 From flourishes with swingy movement to unapologetically tactile fluff to out-of-the-bedroom silhouettes, these are the most major elements of style we'll be wearing come fall, fresh off the New York runways…
Black as a fashion statement, particularly one for fall? Like with florals for spring, one could cuttingly reply, "How groundbreaking." While revolutionary it may not be, that doesn't mean catching sight of an all-black collection, or several, is not a breath of fresh (albeit, dark) air…