Antonio Berardi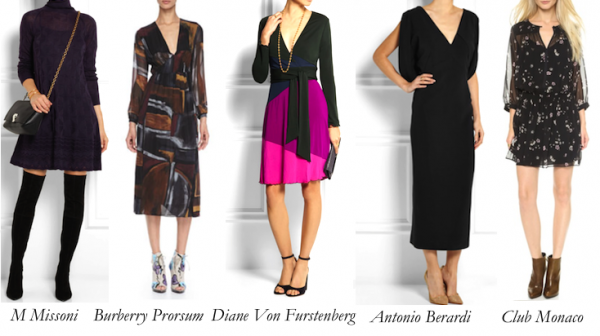 It takes a lot of work to plan the perfect Thanksgiving. First there is the shopping, then the prep work, the cleaning, the dealing with relatives and after all of that, you have to cook. But what about the perfect Turkey Day outfit?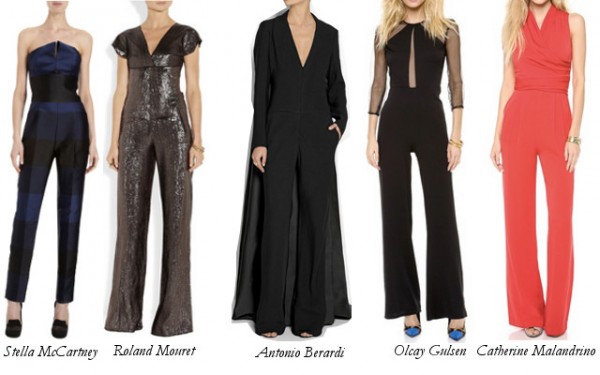 I love to wear jumpsuits in the fall, and whether you want to go casual or formal, this season's offerings are proving to be better than ever. They always make you seem polished and put together, even if you just pulled one on and ran out the door.
A day after being named the most beautiful woman in the world by People Magazine, Gwyneth Paltrow arrived to her Iron Man 3 premiere revealing why she received the honor. This woman is fit. Thanks to sessions with Tracy Anderson, the actress claims to have "the butt of a 22-year old stripper" (which I guess … Continue reading Gwyneth Paltrow x Antonio Berardi: Snob or Slob?
This season celebs have been crushing on tangerine orange dresses, and I think I've caught the love bug myself! What better hue to welcome in the warmer months than juicy orange?? For the Vanity Fair Oscar party, Elizabeth Banks wore a floating, floral Alexander McQueen number. I think she could have gone without the tortoiseshell … Continue reading Celeb Trend: Orange Crush
When you think of macrame, you probably think of childhood arts and crafts or your grandmother's homemade potholders. Think again! This vintage style can be sweet, but lately it's been playing the sex kitten. Long used by sailors to decorate various knick-knacks on their ships, the knotting technique has real pull in fashion now, lending … Continue reading Best Macrame: Knot Your Mother's Couture
I'm usually one for big, bold prints but this season I'm all about the pretty painterly feel. It's a softer approach – and it's speaking to the romantic in me. These printed dresses are so gorgeous you can practically hang them on your walls. But it's so much for fun to wear something beautiful! My … Continue reading Top 5 Prints of the Season: Paint the Town
Spring has sprung – at least in the two-steps-ahead fashion-week world – and London designers have embraced it in classic blossoming fashion. Vivid florals and high-octane pastels punched up a few notches from their demure norm ruled the runways on flowing skirts of silk and satin, breezy trains with uneven hemlines, and structured dresses. Bright … Continue reading London Fashion Week Roundup: All Softness and Light…and Bright
Remember a time when lace used to be stuffy and Victorian, fit for prissy old ladies and high-necked wedding dresses? I hardly do either. The new breed is not your grandmother's lace, far from it – but it's not too lingerie-like either. We have no desire to look like walking doilies, but rather than going … Continue reading Top 5 Lacey Looks: A New Lease on Lace