Christian Louboutin
I got my first pair of pointed toe pumps in college and proceeded to wear them almost daily – even to class. I loved those white heels (Yes, white! It was the '90s – don't judge), but with my abnormally narrow feet, they were always slipping off. To remedy the problem, I tried every solution imaginable – heel pads, going down a size…nothing would make them fit.
It took a minute, but Christian Louboutin bags are finally worthy of their eternally sought-after red-soled heels. Long-gone – at least for the moment – are the S&M-worthy spikes, heavy-metal studs, in-your-face details (just look at the Sweet Charity style), and vivacious-verging-on-vulgar animal prints. It's a new era, and the Khepira is as chic as they come.
We all obsess over bright shoes come springtime, but this Loubie is so much more. The abstract print is like a painting or even a colorful Rorschach test. I see trees, rainbows…and yet in spite of the whimsy, the kaleidoscopic look is nothing short of sophisticated on the pointed Decollete style.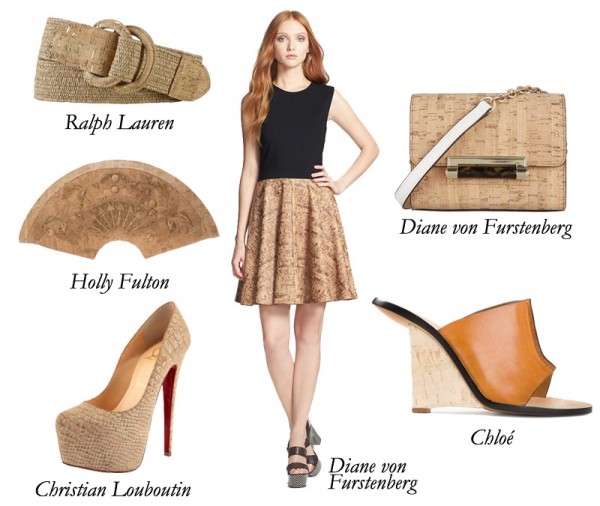 Who knew cork could be so versatile? This season marks a major comeback for the impermeable, buoyant material.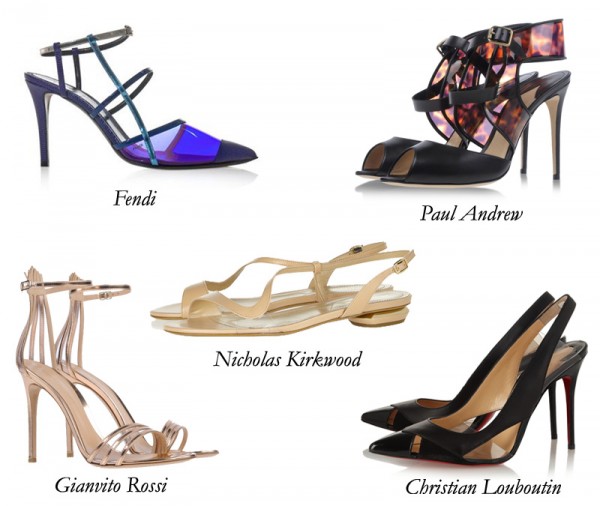 While a hint of PVC evokes thoughts of bright summer days, too much of it can send you down a slippery slope – literally. I don't need to explain the sticky situation you find yourself in the latter case (shoes made entirely from PVC are gross in more ways than one).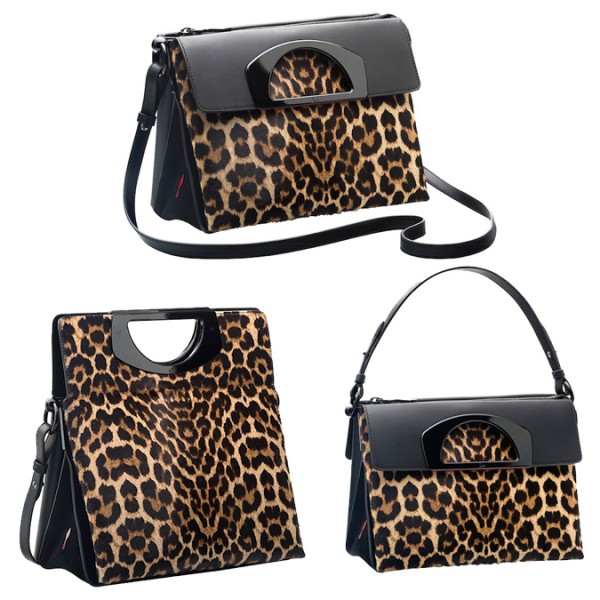 Bon voyage, studs, grommets, glitter, and heavy-metal hardware, and bonjour, clean lines, smooth metal, and pristine cutouts! From spikes to structure, I like the direction Christian Louboutin bags are headed for Fall 2014.
The higher the heel, the closer to god? Absolutely! Just don't tell your chiropractor I said that (tip: Pilates and yoga strengthen your core and back, making heels easier to maneuver). I've been wearing them since I was 17. When I graduated from high school, I tossed my flats and never looked back. Pumps were a part of my daily uniform at USC and continue to be today.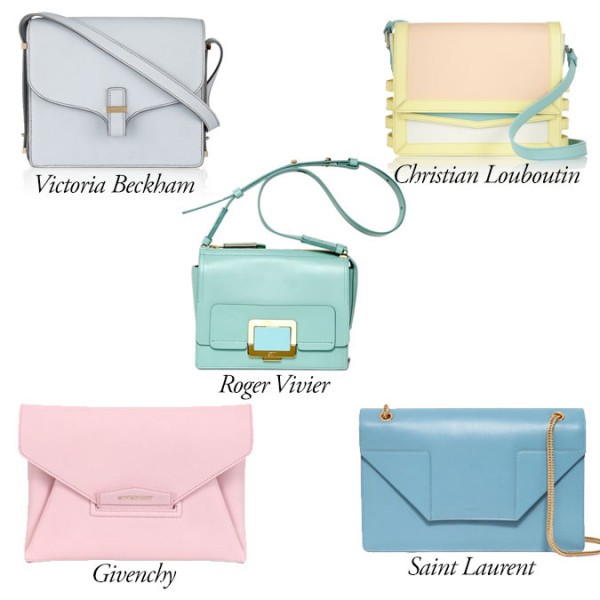 There's no need to wait for Easter to get a basket-worth of sugar-sweet confections. Pastels are where it's at this season, even for girls whose daily uniforms consist of black, gray, and more black.