Lanvin
The ubiquitous ILoveMakonnen song may be about "working Monday night" and the "club going up on a Tuesday," but I'm switching it up! Turn your Manic Monday into Monday Fun Day by getting dressed to the nines and going out in full-force.
Last week I covered artistic heels that have zero regard to comfort. Well, it's Friday now, and I'm past the point in the week when I'm going out of my way to impress people! It's time to find the best of both worlds.
One of fashion's most exciting aspects is the creative spirit of turning the ordinary into something much more, like the everyday, mundane safety pin. It's not hard to see how they would inspire designers, especially clothing designers who use safety pins daily to drape, cinch and perfect.
Yesterday, I talked about the revival of vibrantly-patterned, pegged pants. Well, with the good comes the…not so good. Yes, harem pants also seem to be having a moment. It's a trend that just won't seem to go away.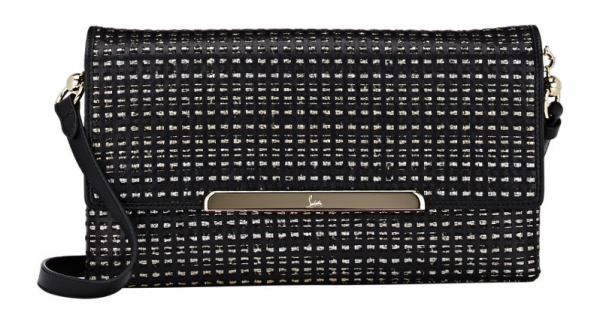 It always excites me when Christian Louboutin cooks up a great (read, somewhat restrained and sophisticated) new bag, and this one is the pinnacle of unfettered chic.
Now that it's officially summer, the days are longer than ever – and the prices of your favorite spring bags and shoes are lower than ever! In my opinion, it's a winning combination that ought to be milked.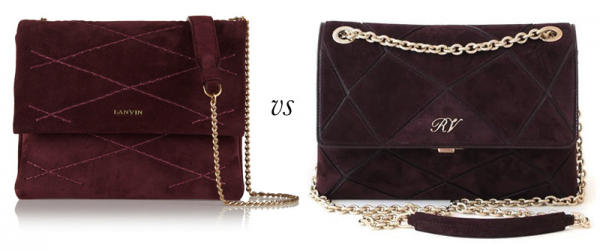 Is imitation really the highest form of flattery? Or is it just plain annoying. When I happened upon Lanvin's Sugar version of the Roger Vivier Prismick bag, I thought to myself, "Oh, Roger Vivier is reissuing my Prismick shoulder bag in the exact same color. How odd and unoriginal."
We are getting very serious about the mini-bag trend, but don't think it's just for sake of carrying something cute.
The only bad thing about summer? When you're cooped up inside all day working, rather than getting out in the gorgeous weather! To give yourself a bit of a boost, click over to the Nordstrom Half-Yearly Sale…