Manolo Blahnik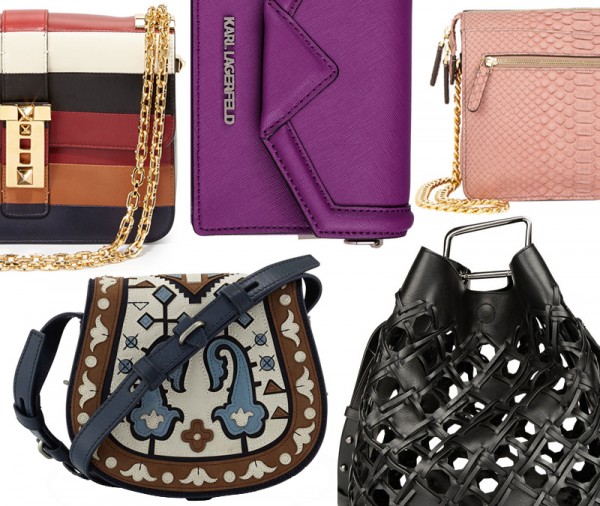 Nobody over the age of 12 gets everything they want for Christmas, right? Well, the best part of this time of year is the fact that everything is on sale – so we can go get what we want for ourselves! It's almost a crime against the season to pass up on these crazy steals. At least you can tell yourself that, in case you're in need of something rationalizing. Here is my list of the best bargains right now on things I've been wanting all year long…
Featured Items
I've always said that ankle straps are like seat belts for your feet (and we could certainly use those – safety first!), but with these shoes, designers are taking that functional feature and tying it up in a pretty bow.
Last week I covered artistic heels that have zero regard to comfort. Well, it's Friday now, and I'm past the point in the week when I'm going out of my way to impress people! It's time to find the best of both worlds.
Ahh springtime is officially here! Pastels are in full bloom in our closets, but no matter how enthusiastic we are to show our appreciation for the warmer-weather months, there are just some outfits that demand less candy coating and more neutrality.
Sometimes, less is more. On the subject of color, this can be true, especially this time of year when everything is being toned down from the brights of summer. Fall/winter is the perfect time to go all in with a simple shade to pack a coordinated punch from head to toe.
When you think of feathers and shoes, you think of boudoir house slippers like these frilly Sophia Webster mules. There are so many more options than those, though. Feathers had a big showing at couture (most memorably at Chanel) so you can expect the trend to trickle down.
Few shoes are sexier than the d'Orsay pump…
My size varies depending on which type of shoe I'm wearing. Add the fact that my left foot is a bit smaller than my right, and you can imagine the fun I have shopping – and that's just in the store! Online shopping is a whole other ball game. I refuse to miss out on all the gorgeous shoes I see perusing the sites, though…
Tina recently issued a trend alert on white lace but the delicate fabric shouldn't be reserved solely for summer dresses and jumpsuits. The most fun we can have with it is actually on footwear! After all, it's a breathable material, and what do we need that on more than shoes?