Manolo Blahnik
Tue 07.22
Few shoes are sexier than the d'Orsay pump…
Mon 07.21
My size varies depending on which type of shoe I'm wearing. Add the fact that my left foot is a bit smaller than my right, and you can imagine the fun I have shopping – and that's just in the store! Online shopping is a whole other ball game. I refuse to miss out on all the gorgeous shoes I see perusing the sites, though…
Wed 06.04
Tina recently issued a trend alert on white lace but the delicate fabric shouldn't be reserved solely for summer dresses and jumpsuits. The most fun we can have with it is actually on footwear! After all, it's a breathable material, and what do we need that on more than shoes?
Mon 03.24
While flowers may not be in bloom everywhere just yet, they certainly are on shoes! I've already starting shopping floral appliqué bags, but I'm sticking with prints for my footwear. From barely-there blooms to abstract flourishes reminiscent of Monet paintings to clear-cut florals, there's a look available in any style, for any occasion.
Tue 02.11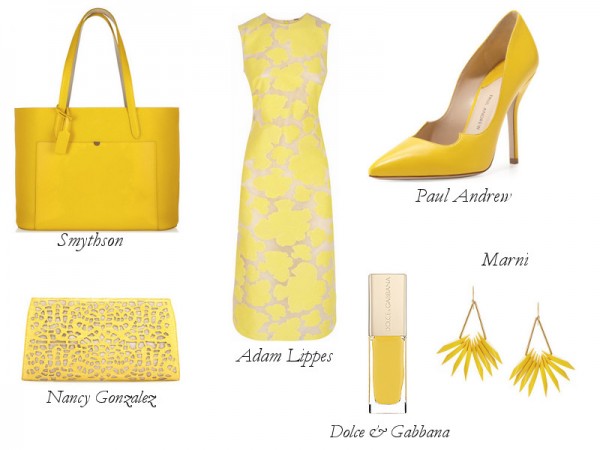 I'm wrapped up in fall thanks to NYFW, but let's not jump the gun too soon. Now is the time to enjoy all of those soft, springtime hues, and this year my favorite is yellow! Sometimes sallow, sometimes mellow, but here it's vibrant and full of life.
Wed 10.23
Cold weather keeping you from wearing sandals in the winter? Don't let it stop you! Okay, adding a few extra straps won't exactly prevent frostbite, but it looks like it might (go with me here) and besides, it's mind over matter. Just make sure you have the Uber car service app downloaded – that way you can catch a ride when things start to get a little too icy!
Fri 10.04
You can't rationalize indulging in every trend that pops up, but considering lace-making has been around since ancient times, you're pretty much guaranteed to get a lot of wear out of the style. And it doesn't hurt that we saw it grace the Fall and Spring catwalks. So what'll it be? Pumps? Booties? Flats? I'll take them all! Lace up your shoes with these romantic picks…
Wed 09.04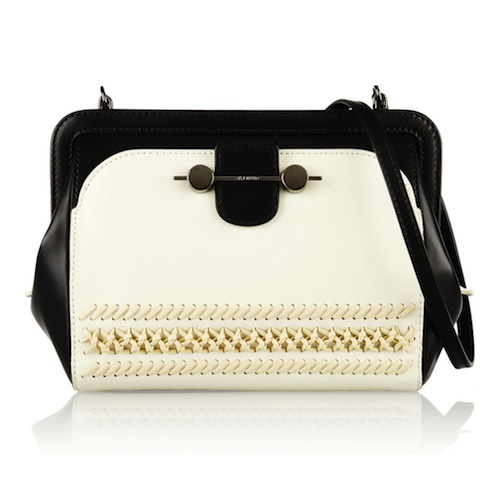 We already love one of Daphne, one of Jason Wu's most famous styles – and have since she first made an appearance in Fall 2012. Now right in time for her first birthday, this cute scaled-down version amps up Daphne's desirability, thanks to the addition of macramé detailing. Just three strips of a relaxed yet perfectly tailored weave is all a bag like this needs to gain fresh energy.