Michael Kors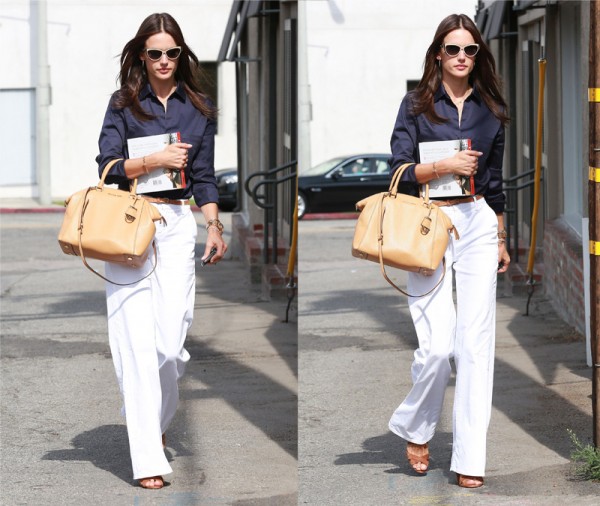 It seems that Alessandra Ambrosio has Michael Kors on the mind, accessorizing her simple white and navy ensemble with both his Riley satchel and Caneel sunnies (at Michael Kors $205).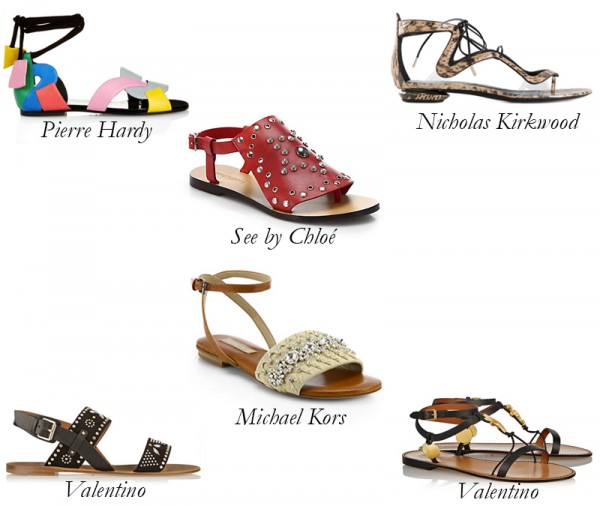 Sandal flats are an essential part of summer. They exude the effortless attitude of the season and allow you to relax. I'm guilty of wearing flip flops far too often…
Tina gave you a heads-up on the Saks sale that's running now through this Sunday, but I just had to highlight a few of my favorite bags! Get them now before they sell out, or peruse the rest of the selection here…icon
What do Kate Hudson, Gisele Bündchen, Kylie Jenner, and Mindy Kaling have in common? Besides, of course, the fact that they're all women with enviable careers (if not mega-powerful families).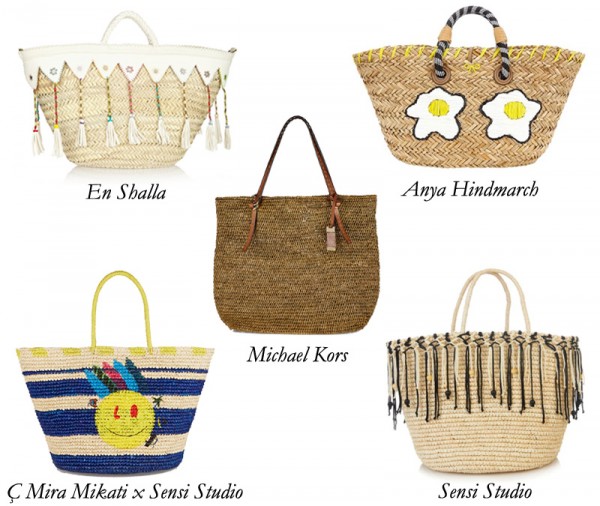 The summery (and sometimes kitschy) straw bag is not only a sandy staple, it's ideal for days spent perusing an exotic locale as a tourist. It's a style that almost begs to be stocked full of newly discovered unique souvenirs.
Well, not exactly free. But this ample selection of covetable bags, all comfortably priced under $200, is enough to make you feel like you're getting a steal or two…or ten.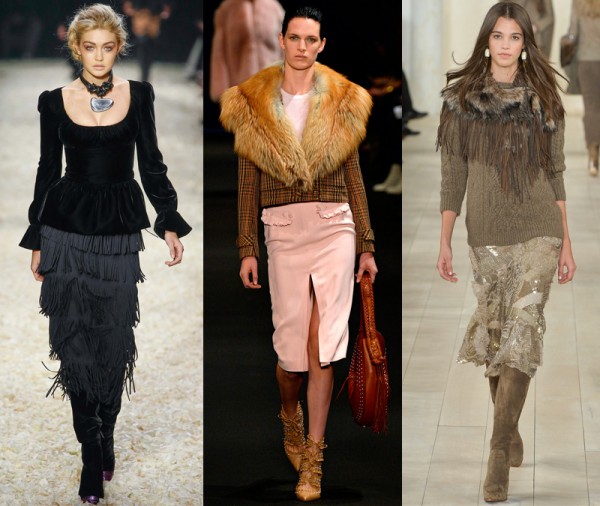 From flourishes with swingy movement to unapologetically tactile fluff to out-of-the-bedroom silhouettes, these are the most major elements of style we'll be wearing come fall, fresh off the New York runways…
Wear your red with pride! Fashion's most powerful color makes for a great way to instantly energize your new year, and it also makes for the perfect foil to this season's pale grays and assorted neutrals.
Fall is in full swing and there's nothing better than a good pair of boots to carry you through the colder weather.