Michael Kors
From nail to midi rings, it's clear that excess is in when it comes to decorating your digits. Rather than throwing on all of your favorite pieces and hoping for the best, get the job done right in one fell swoop. Multi-band rings create a put-together look without requiring you to actually spend time putting together your accessories.
The Michael Kors era at Céline ended over a decade ago, and today it seems his namesake brand couldn't be more different than the French house. But once upon a time, Michael Kors was the king of Céline, and he made the most amazing platform shoes you'd ever seen. I still have two pairs of stacked heels from his tenure, and they're not unlike these here.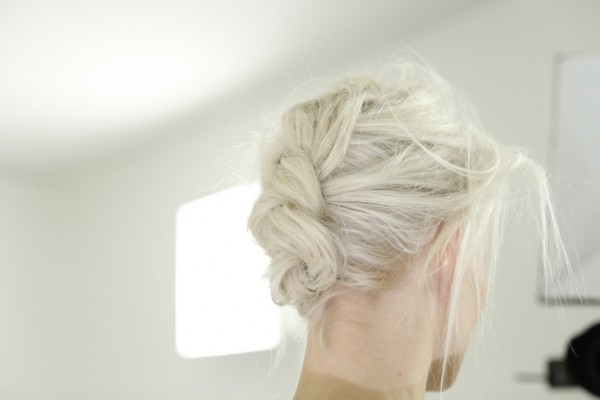 Wow, what a way to end Fashion Week…we got inches and inches of snow! But the shows must go on and they did. Here's a look at some of the standout looks that rounded out NYFW beauty.
Despite half the attendees nearly missing the show (I was running behind Grace Coddington, who later turned to me in elevator and said, "I am too old for this!") due to a horrific accident that shut down Seventh Avenue, the mood inside Spring Studios was upbeat and energetic. Both DVF and Michael Kors cut their shows by half to show at the new location on Varick Street.
If you haven't noticed, I am not a hobo bag kind of girl. Giant, shapeless sacks just don't really appeal to me, and it's hard to find anything in them. But the new hobos have a bit of structure and a lot of functionality.
I just landed in Hawaii for winter vacation! Rich and I are renewing our vows in honor of our tenth anniversary, so this is an important trip that calls for serious shopping preparation and the right bag is always at the top of my list. Since the beach is a place where you're allowed to be a little cheesy, I feel free to let my hair down and have a little fun picking these totes…
It's time to gear up for battle, and by battle I mean Black Friday (and all the sale days preceding, as it seems they're earlier and earlier every year!) and by gear I mean a belt bag. It may seem crazy to suggest buying a bag in order to go buy other things, but it's better to be hands-free so that you can shop in top form.
The Ally shoulder hits all the right notes. It's simultaneously striking and chic yet totally restrained. I really have nothing bad to say about it, which is a great feat for Jimmy Choo.
The rich texture of calf hair makes it the perfect addition to fall accessories, and we're seeing plenty of it with the animal print trend. But what about colorful calf hair? There was a time when I thought a blue fur bag was unequivocally tacky and belonged on Sesame Street. But tastes change…