Designers
Mon 01.26
I may not want Frida Kahlo's head dangling from my arm, but a little Fendi monster, on the other hand? Yes, yes, yes. Here's the key difference: Karl is always in on the joke, and this time, I'm giggling and ogling.
Fri 01.23
Though 2015 may have just begun, Vogue is already preparing to crown the year's "it" bag – and they're letting you make the call!
Fri 01.23
Thanks to Louis Vuitton's Neverfull, the original coated-canvas shopper tote released in 2007, we are spoiled. What could be easier for a day out, particularly one when you're perusing shops and stocking up on new purchases, than a big bag you can toss everything into?
Fri 01.23
Just like people, many bags prefer certain climates to others. I'm not just talking seasonal styles. While some only function happily on the balmiest days of summer, others are made with winter weather in mind – and the messiness that arrives with it.
Thu 01.22
Pantsuits tend to be aging, even the sleekest ones out there, which is exactly what makes this youthful winter white so refreshing…
Thu 01.22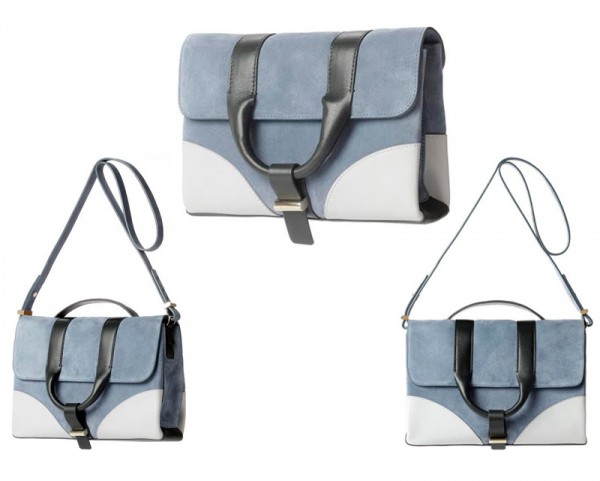 Jason Wu has a razor-keen sense of what women want. That includes pieces to wear over and over that are beautiful, chic, and also on-trend. With his latest, Jason has managed to capture the essence of fashion it-girl and style mix-master Hanne Gaby Odiele in a bag.
Thu 01.22
A sunny disposition for MCM bags, indeed. These bags had me doing a double take! There is nary a bag of overwhelming studs, nor a pattern of in-your-face logos in sight…
Wed 01.21
I won't lie to you. After news broke that Frida Giannini would be exiting her role as Gucci's Creative Director, I immediately dared to dream that it would be Tom Ford who returned to take her place. Well, it wasn't Tom – or any other household name for that matter…
Wed 01.21
What a way to start the year! We know they can't all be winners, so it's only normal that some bags beg the question: Where do we draw the line of bad taste?