Designers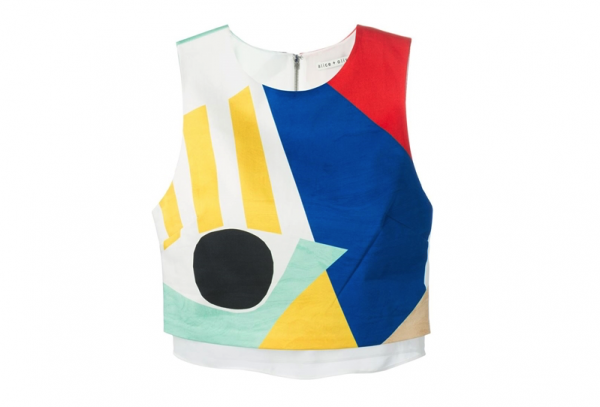 What I love about warm weather (besides the obvious) is that you never have to worry about a coat or bulky scarf covering up that gorgeous new top you just bought. Alice + Olivia's artful crop deserves the attention of every set of eyes in the room…
The 8th Annual Polo Classic takes place on Saturday at Liberty State Park in New Jersey. I'll be attending with bubbly host Veuve Clicquot.
What a magnificently ingenious bag! I love it when Maison Martin Margiela shows the simpler side to their aesthetic and applies their kooky creativity to function with a real purpose.
The only bad thing about summer? When you're cooped up inside all day working, rather than getting out in the gorgeous weather! To give yourself a bit of a boost, click over to the Nordstrom Half-Yearly Sale…
After you spent all that time deciding what to pack for your trip (and which bags to pack everything in), dressing for a long flight can feel more daunting that it should. Now imagine you KNOW you're going to be photographed by the paparazzi…
The long weekend may be over, but the sales most certainly are not! Get your closet ready for glam summer parties with a gold Jimmy Choo clutch and blood red Tamara Mellon pumps.
As the closing of Marc by Marc Jacobs looms, Luella Bartley and Katie Hillier (the duo who have been in charge of the brand – and its attention-grabbing revival – for the past three seasons) are still sending out with some really great bags.
School may be out for summer, but the schoolgirl look most certainly is not and the number one student in the style is the lovely Emmy Rossum. As is always the case with these kinds of outfits, a sense of grown-up sophistication is required…
If you've ever seen a Charlotte Olympia piece that you wanted, but couldn't rationalize spending X amount of dollars on, then today is your day!