Designers
Wed 11.19
Taylor Swift looked Topshop chic as the weather turned in New York this past weekend…
Tue 11.18
Forget trendy black and white for a minute. There's nothing more luxurious – or timeless – than the juxtaposition of perennially chic black against rich, melting gold. It's just the kind of decadence you want to celebrate around the holidays, when sequins, oversized jewels, and general excess are at their height.
Tue 11.18
Breezing out of the Bowery Hotel in New York City on November 16th, Jennifer Aniston was a vision of easy, winter chic. I'm crazy about that Céline bag!
Tue 11.18
With the help of shopping app House Account, we were able to find the perfect fall accessory – a Céline Nano Luggage bag! Have you entered to win it yet?
Mon 11.17
I love the holidays as much as everyone else does, but each year, without fail, I encounter the same dilemma. Do I carry beautiful clutches to parties, and spend the evenings awkwardly balancing drinks and appetizers? Or do I sling on less festive, more functional shoulder bags?
Mon 11.17
It's been a minute since Reed Krakoff has unleashed a big new style, but with his Pre-Spring 2015 bags, he proves the wait is well worth it. Meet the RK40, a lightweight tote with a name that pays homage to the company's New York headquarters and a mood that's equal parts effortless and elegant.
Mon 11.17
I've been heavy into neutrals lately, and if street style trends are any indication, I'm not the only one! Peruse the season's best camel coats in every price range with our first ever Snob Shopping Guide…
Mon 11.17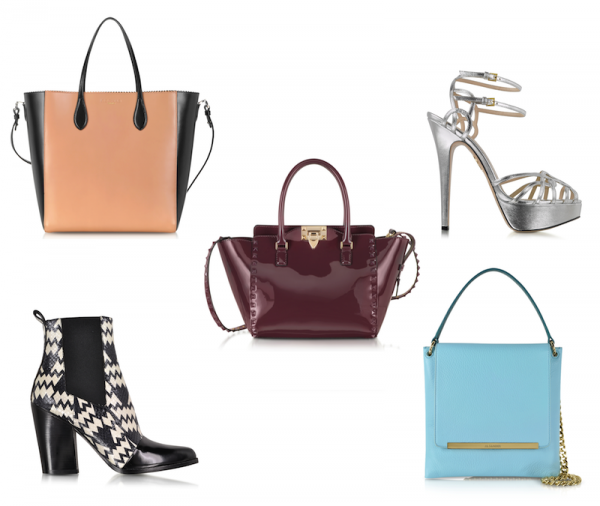 Nothing combats a mean case of the Monday blues like some surprise sale action, so to kick off the week right, Forzieri.com is holding a five-day exclusive Snob special. From today through Friday, November 21st, enter the Snob code "SNOB30" to receive 30% your order of at least $500 on all Fall/Winter collection bags and shoes.