Designers
Wed 12.17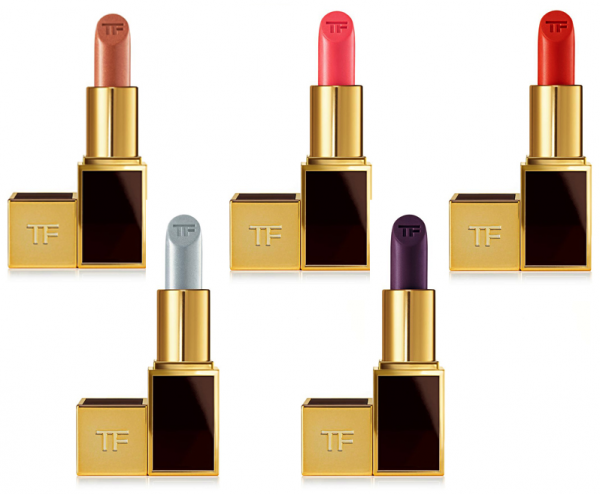 I love clutch-size anything given the always-overstuffed status of my bags, but don't love toting around sample size products. Leave it Tom Ford to design something miniature and totally luxe that doesn't look flimsily sample size.
Tue 12.16
Anna Kendrick looked lush and lovely in Oscar de la Renta's burgundy dress at the photo call for Into the Woods in London on December 11th. Cara Delevingne went seductively minimal in her midnight-blue tuxedo jacket from Emilio Pucci's Fall '14 collection at a Vogue and J. Crew dinner just a couple months prior.
Tue 12.16
If there is one thing you simply must have for the holiday season, it's sparkly, glittery shoes to show off your festive spirit. It's amazing what a gorgeous pair of heels can do for your psyche during the season of extreme ups and downs (your weight included!), so when it comes to investing, a fresh favorite pair of shoes is your best bet.
Tue 12.16
If there is one topic that fascinates me more than bags and fashion, it's cosmology. Based on the Greek word for "world," it's the study of the beginning (and end) of the universe, and it intrigues me to no end. So when you add two of my favorite things together, you've got something that really has my attention!
Mon 12.15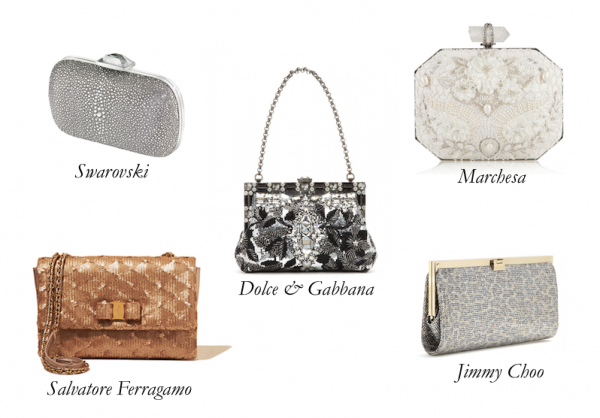 The Chinese aren't ones to skimp when it comes to celebrations. They ring in every new year with explosive firecrackers and countless sparklers. That's why I'm encouraging you to close off the Year of the Horse with sparkle and shine!
Mon 12.15
Valentine's Day must be coming early this year. How else can you explain the sudden influx of bags that are wearing the symbol of love loud and proud? Cute and quintessential, hearts never go out of style, and they will just about always make you happy.
Mon 12.15
If one of your New Year's resolutions is to get organized, then start 2015 off with a bag! We're giving away this beautiful Narciso Rodriguez medium Claire Zip tote, colorblocked in holiday-friendly red and slate black.
Fri 12.12
When we think of holiday dressing, we think of tinsel-like metallics, the kitschiest of embellishments, and colors as warm as a crackling yule log. Today I'm making a case for something different, yet just as appropriate for the season – winter white and silver bells!
Fri 12.12
I've been interviewed dozens, perhaps even a hundred times in my life, but never before has an interview been as special to me as the one conducted by the 9th grade students of Le Lycée Français de Los Angeles…