Designers
If you're looking for that bag to carry now and wear more later, I've found it for you. Distinctly feminine and discreetly multi-hued, Nina Ricci's Le Marché shoulder style is the one to act as your great segue into fall.
Mondays are always a little hectic, and just like the most chaotic day of the week, bags can be pretty crazy, too. For the second installment of our Manic Monday column, we've rounded up a selection of crazy bags that well, aren't necessarily nuts in a good way.
Forget beat-up flannels. This isn't the grunge plaid of the '90s we've become so re-familiarized with in recent seasons. Checkered lines have taken a polished turn, so think only chic and elevated for the new season.
Some like Grace Coddington treat the hoop earring as a style staple, but the classic gold design has gone bohemian this year thanks to the resurgence of '70s trends – and these are just a few of its boldly embellished, strikingly oversized, and brightly decorated ranks…
Forget the literal interpretations of the "biker bag." Moschino put a miniature motorcycle jacket on chains and called it a bag, but where's the creativity in that? True innovation involves true reinvention.
The life of a supermodel is go, go, go, and lately, few are as busy as Gigi Hadid. So while she may be on the receiving end of countless designer bags, what Gigi's really looking for is one she can carry day after day, without having to worry about whether or not it will coordinate…
Lately, I've been carrying around my wallets-on-chains more than any other bags, especially while traveling. It's so liberating to know you require nothing more on your shoulder than your cell, ID, a bit of cash, and a credit card or two.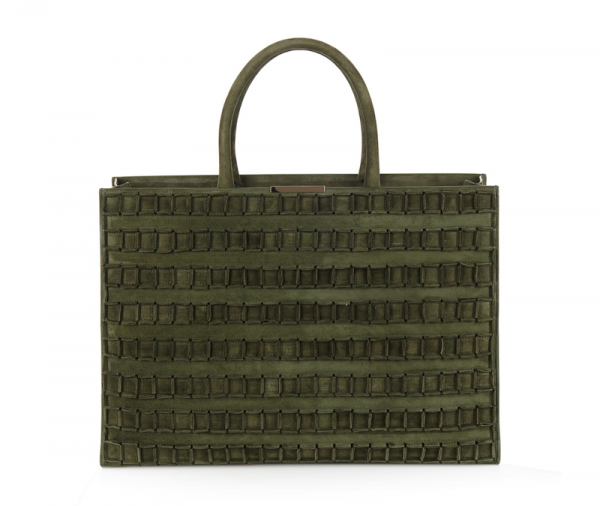 There is something immediately beguiling about this tote. Sure, it's the multi-dimensional, tile-like texture. But it's not that simple. It's evident that Tomasini Paris has drawn inspiration from the architecture and style of the excess-loving '80s.
Is your closet jam-packed with nothing but black and tan bags? They may be "practical," but such a restrained color palette feels dull and trite after awhile. Don't fear a bright bag! They can bring more versatility to your wardrobe than you can imagine