Designers
Tue 08.26
Some bags make more of a whisper than a shout – but a whisper can be just as effective, and sometimes even more so. Just look to Bottega Veneta for a prime example of a softly beguiling creation. Sure, the design may not be earth-shattering or revolutionary; it is just a shopper tote, after all.
Mon 08.25
I am so proud of our Magazine Tote. The design perfectly fits our needs and speaks to our aesthetics so harmoniously. We wanted a bigger tote for days when we have that need, but it's not without the details that take our breath away like the front pocket with a removable pouch.
Mon 08.25
Kelly and I have loved round bags since college. Let's face it: the Chinese have a thing for circles. The almighty perfect circle represents the completion of life, reincarnation, and family, and the process of coming full circle is considered most important.
Fri 08.22
Abstract florals or an elaborate English labyrinth? Stella's latest take on the Boston bag is like a Rorschach test – it's up for interpretation!
Fri 08.22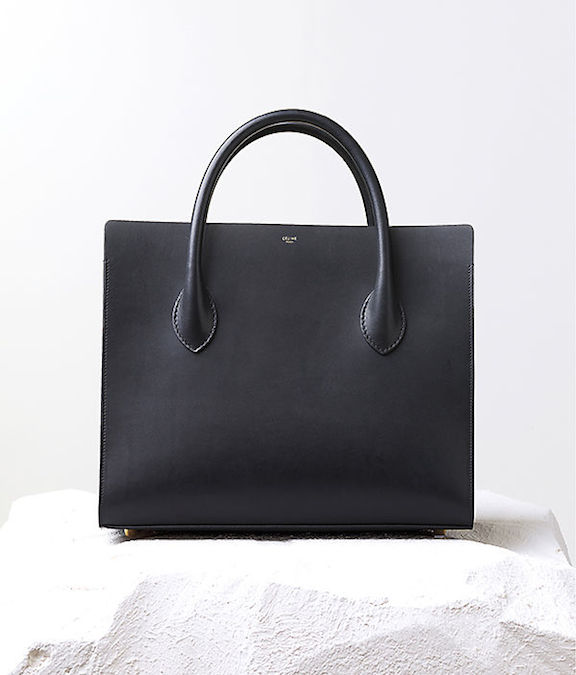 Phoebe Philo knows how to make a beautiful bag and then some – there is no doubt about that. But when it comes to the pragmatic side of bags, her prowess just does not come close.
Thu 08.21
Hello, See by Chloé! Here is such a cute unique shape that works as a daily basic, no overthinking required.
Thu 08.21
"Pale pink for fall?" you say? "Buy pastel now?" you wonder, aghast? I know, I know. It seems a little backwards – but that's precisely what I like about the prospect of purchasing this newly released 3.1 Phillip Lim bag right now.