Stella McCartney
Fri 10.31
I was never that kid who dreamed of being the princess in a fancy wedding gown and castle. Not me. I wanted to be the superhero! When I immigrated to the States in the third grade, I decided to be Batman for Halloween. It didn't occur to me that only boys were supposed to be Batman.
Wed 10.15
Designers have made it easier to go from yoga to brunch and beyond. Check out some "street-friendly" styles that will have you looking and feeling pumped up. Workouts never looked so good!
Wed 10.08
Denim jumpsuits have been spotted since spring in different forms but have now gained speed in the fall, having been seen on the streets and on celebs alike. But are these Snob or Slob?
Mon 10.06
The closing of fashion month doesn't just mean the chance to take a moment to look away from the runway (whether it be front-row or online). It's time to reflect on the best bags of the Spring '15 season, courtesy of the grand finale in the City of Lights.
Thu 09.25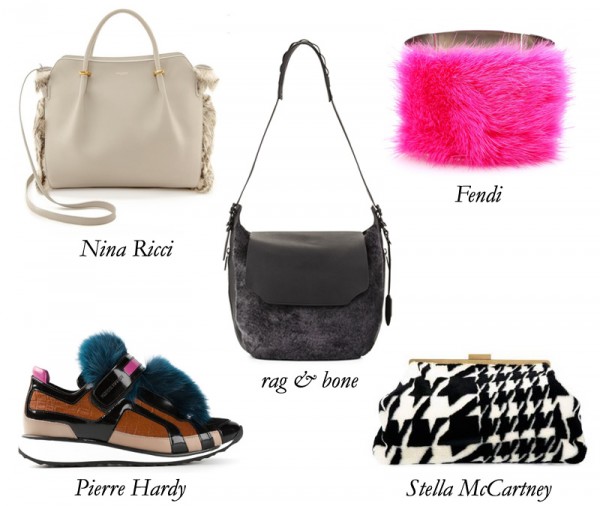 At the end of September, we're finally starting to feel a fall chill coming, but it's hardly time to break out the full-length fur. I'm not willing to wait any longer, though, so I've found a few smaller pieces to tide us over (faux-enthusiasts, included!).
Thu 09.25
When it comes to sexy with a dash of athleticism, nothing beats neoprene. Every season we see more and more of the flexible fabric, on both dresses that mold flawlessly to your body and shoes that, as Balenciaga points out, fit like a glove.
Wed 09.17
This outfit makes me want to go pick a few pumpkins, then go sip on an appletini while curling up next to a fire. Is it just me? Rihanna is wearing the coziest outfit ever, draped in a Stella McCartney Long-Sleeve V-Neck Chunky Sweaterdressicon and carrying the corresponding Stella McCartney Crossbody Bag (they're sold together!).
Fri 08.22
Abstract florals or an elaborate English labyrinth? Stella's latest take on the Boston bag is like a Rorschach test – it's up for interpretation!
Tue 08.19
The passionate love affair between fashion and art continues, and the latest collaboration between high-end designers and fine artists is from Stella McCartney and British painter Gary Hume. Unlike the major statement made by Prada's latest foray into the art world, this collection veers slightly more towards the understated side.