Stella McCartney
Thu 12.05
Another day, another set of designers added to the NET-A-PORTER sale! Now pieces you've been eyeing all season from Givenchy, Alexander McQueen, Stella McCartney, Proenza Schouler, and Thakoon are discounted up to 50% off. Which are you most excited for? Wait, don't answer – just go ahead and shop the sale!
Wed 12.04
Calling all snobby vegans! (I know you're out there!) Amazing developments in technology have given way to many brilliantly constructed fabric options, so you can have your "leather" and save the cows, too.
Thu 11.21
I love to wear jumpsuits in the fall, and whether you want to go casual or formal, this season's offerings are proving to be better than ever. They always make you seem polished and put together, even if you just pulled one on and ran out the door.
Wed 11.06
It may be getting chillier outside, but I'm not ready to sacrifice my summer looks just yet. The solution? Sheer paneling!
Mon 11.04
When it comes to Stella, celebrities are birds of a feather. They may not all flock together, but famous ladies don't mind carrying the same bag, that's for sure. Can you blame them?
Fri 10.25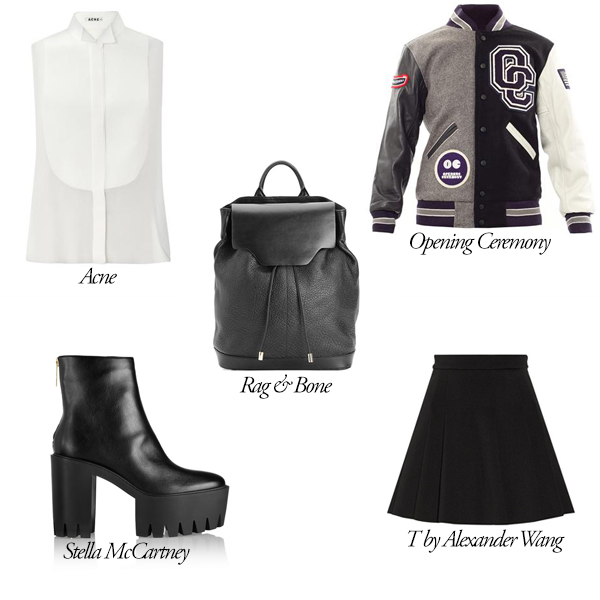 The chic backpack is gradually becoming less of an anomaly (just look at Marni's minimalist version) and more of a mainstay in the bag world. Rag & Bone is the latest to hop on board, and their casual-cool sensibility brings the perfect treatment to a streetwise rucksack.