Stella McCartney
You might find this hard to believe, but I've walked around all day with nothing but my phone and survived, thanks to Apple Pay. Not only did I just survive, I was surprised by how fabulously liberating it felt. Sometimes it's nice to take a load off and travel light. Not long ago, the idea of carrying nothing but a slender pouch seemed crazy. This is the new normal.
Featured Items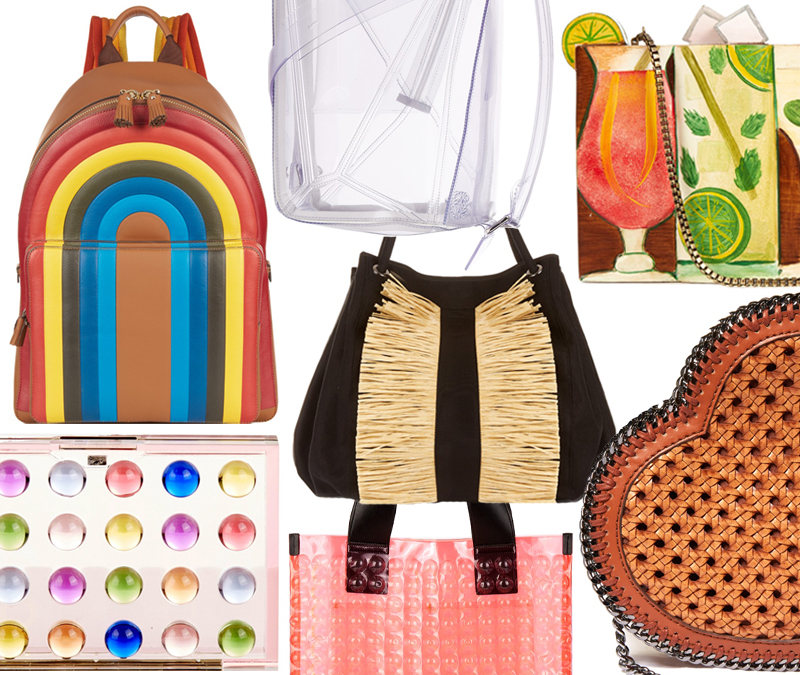 Maybe it's delirium from the heat, but summertime is when I like to get experimental and wear things I never thought I would. Going for something that surprises even yourself is a move guaranteed to make for some fun vacation photos of the "What was I thinking?" variety, but hey, playing it safe only ensures boredom in life. Get out of your shell and throw caution to the wind!
Featured Items
You know when you daydream your favorite designer is also your BFF and you get to hang out all day together? A champagne lunch followed by a great party for your kids? That kind of fantasy gets even better when your imaginary BFF, aka Stella McCartneyicon, turns out to be the warmest, friendliest, and most fun girl (not to mention the one with the best clothes) you can imagine. Yeah, that happened!
Featured Items
From the updated tote to the most striking statement clutch to the game-changing Diorever bag that goes with anything and everything…Good Morning Texas invited me on to talk my favorite spring bag trends, and it's only natural they go hand in hand with my coveted new bags, running the gamut from the high-level investments to fabulous frugal finds.
Featured Items
Sometimes you've gotta go big, and now is that time. It's looking like more is most definitely more this summer. When you're seeking out embellishments, unfettered exuberance is the only way to go. Store away the boring and plain bags for later. Minimalism will surely come back soon as an opposing reaction to this current bubbly mood, so for now, let's live in the moment and fall in love with the exciting trims, appliqués, embroideries, hardware, heavy stitching, and anything else you can throw on a bag that will stick.
Featured Items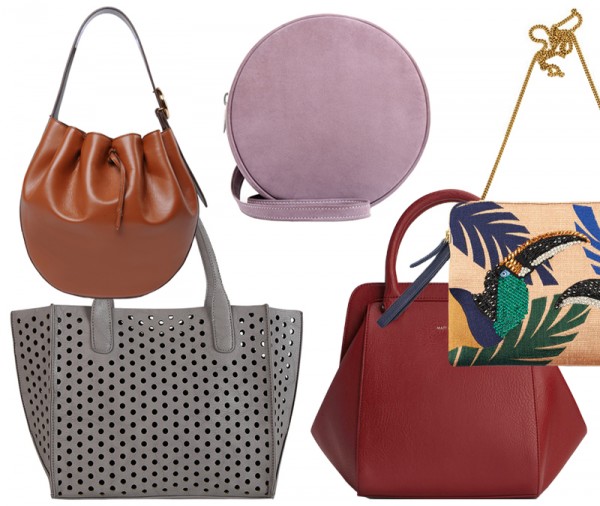 You may notice that not all of these bags are green. Don't worry; your vision isn't failing you. Rather than find the best emerald gems to celebrate St Patrick's Day, I rounded up some of the most eco-friendly…
Featured Items
It's the end of Fashion Month, and after weeks of the mad dash between shows, shoots, and everything else in between, I'm still reaching for my Gucci platform pumps. If that's not an endorsement for comfortable heels, I don't know what is. They're shockingly easy to walk in (just stay away from NYC's Meatpacking District and most Parisian streets, aka the locations of pretty much every show I went to), and with the wide variety of color and hardware options, are even easier to incorporate into your wardrobe.
Featured Items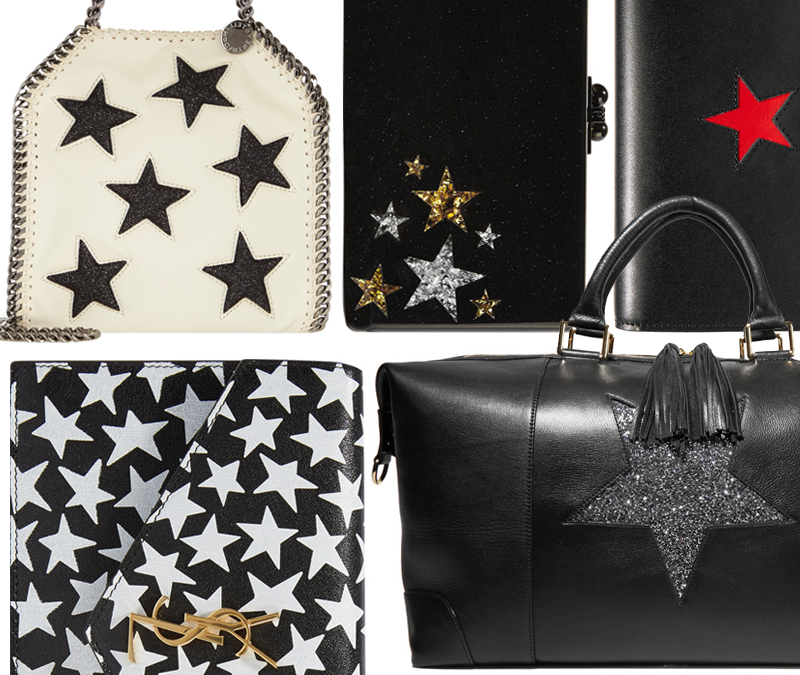 According to my new BFF, famed astrologer Susan Miller, the stars are aligned for anyone born within four days of August 26th. Over the next year, we lucky August babies will be enjoying the kind of good fortune people only experience once in a lifetime! It just so happens that stars are my favorite print, and coincidentally, they are everywhere in fashion right now – most importantly, of course, on bags…
Featured Items
Anne Hathaway's been out of the limelight lately, as she prepares for the arrival of her first baby, but all it takes is one stellar red carpet appearance to remind the world of just how chic and fabulous you really are – especially when pregnant. There's nothing wrong with plain old maternity wear for these occasions, but I love when women make non-maternity clothes work in spite of their growing bellies…
Featured Items