Stella McCartney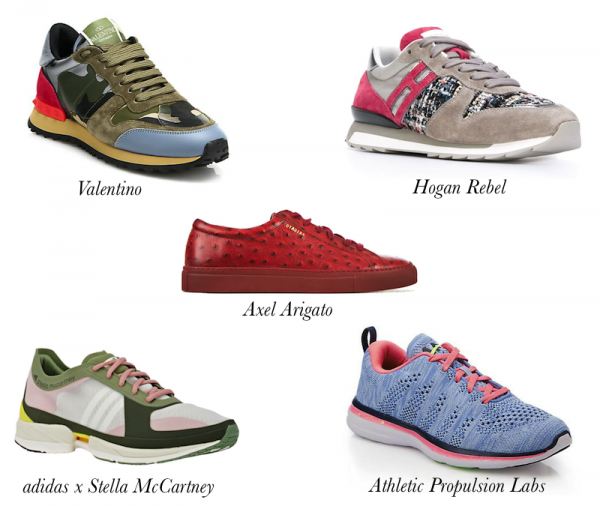 Though I've talked a lot about sandals this season (for obvious reasons), sneakers are just as much a necessity for summer, whether you're sporting them to the gym or just feel like a little extra comfort! And with the convergence of workout wear and street wear at its peak, these are even easier to style than you think…
Yesterday, I talked about the revival of vibrantly-patterned, pegged pants. Well, with the good comes the…not so good. Yes, harem pants also seem to be having a moment. It's a trend that just won't seem to go away.
The 4th of July holiday weekend is kicking off today, and to celebrate, NET-A-PORTER is offering an additional 20% off select items with the code SALE20!
Kiss me, Prada! Their latest statement-making patterns prove that lips – and lipstick – can look shockingly hip. Irreverent? Absolutely. Exciting? Yes, indeed. Unexpected? Well, that's almost always to be expected from Miuccia.
It's not news to any of us that sparkle gets you noticed. And adding a glittering embellishment to an otherwise simple black or neutral bag isn't a revolutionary idea for any designer, not by any means.
It's exciting enough to find a great bag on sale, but to find a bag for under $250? That's the dream! Check out some of the latest below…
The jean overalls of your youth have received a grown-up update this year, and the easy-to-style look is spreading like wildfire. From leggy models to petite Snobs like myself, this is a trend that – surprisingly enough – everyone can pull off.
People may be excitedly unpacking all things short and sweet from their closets, but I'm just not ready to give up my jumpsuits for summer. I love these.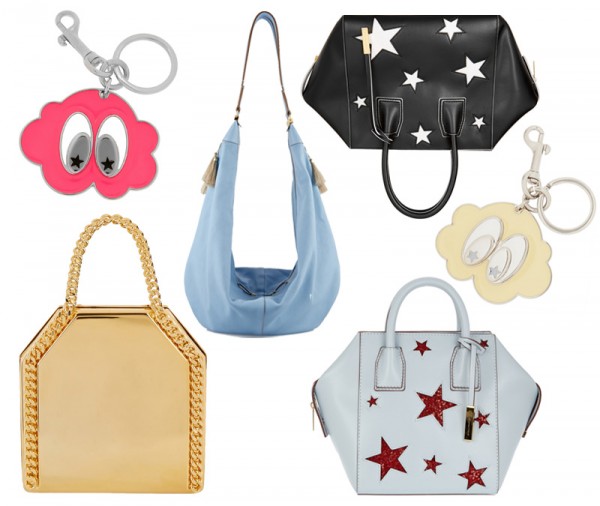 NET-A-PORTER doesn't just throw up all of its discounted inventory up in one day. They add new designers and decrease prices throughout a sale, getting you to check back more and more all the time.