Stella McCartney
I love the new generation of denim, updated with high-tech treatments to give good old cotton denim a serious facelift.
As something that many of us wore in grade school, culottes (French for "women's wide trousers") don't always win admirers in this day and age. My husband, for instance, is not a fan, but as for me? I'm loving my culottes moment.
Mondays in the adult world may not conjure up the thought of rainbows and unicorns, but for Stella McCartney kids, this summer is bound to be pure magic. No one does tot fashion like the Brit designer
Well, not exactly free. But this ample selection of covetable bags, all comfortably priced under $200, is enough to make you feel like you're getting a steal or two…or ten.
Sometimes an unhesitant way with proportion play is enough to make a relatively simple crossbody bag feel extraordinary. Stella McCartney's alarmingly oversized buckle may seem like a bit much at first, but trust me: it will grow on you. And in time, you'll be seeing it on everyone.
Slip from spring into summer with the most laidback sandal of the season: the slide. Once worn by lazy college students with dingy tube socks (Adidas shower sandals, anyone?), slides are now Snob-tested and Snob-approved.
If you'll be celebrating Valentine's Day with a special someone, you're going to need a memorable date night outfit, and on this particular holiday, it's fair to say that red is overdone…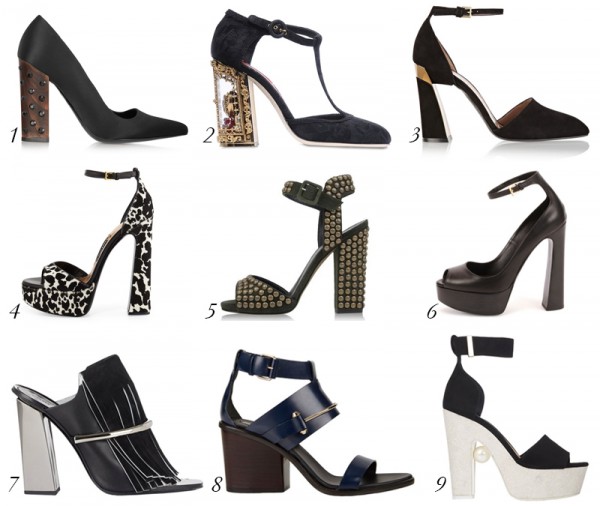 Those with weak ankles, rejoice! And pretty much all of us can enjoy a break from sky-high stilettos. Because it's all about the chunky heel right now. When working a heel with some heft, it's important the shoe have some feminine details. Otherwise, the look gets trashy way too quickly.
Any true fashion lover recognizes it as an art, especially when you look at all of the stunning couture we're seeing for Spring '15…