Stella McCartney
Thu 12.04
While there's been no shortage of designer sneakers within the last year, it wasn't until Mary Katrantzou's Adidas collaboration that I really got excited about the trend.
Fri 11.28
You know when something's a no-brainer? Like when a sale gets so good, like doubly discounted good, that it would just be dumb to pass up? Today marks one of those happy situations. Our exclusive code gives you an extra 20% off all already reduced sale items on Luisa via Roma
Mon 11.17
I've been heavy into neutrals lately, and if street style trends are any indication, I'm not the only one! Peruse the season's best camel coats in every price range with our first ever Snob Shopping Guide…
Fri 11.07
Who says winter means you've got to ditch bright colors? You don't have to abandon the fun neon trend just because temperatures have dropped. The '80s girl in me wants it all year long!
Wed 11.05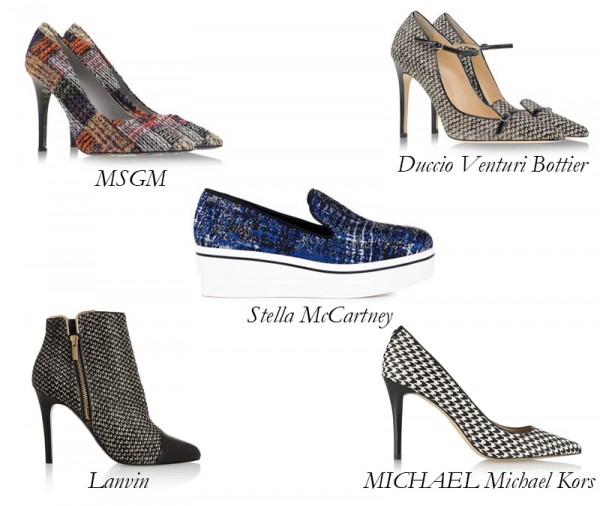 At the start of every winter, I find myself excited for my favorite cold weather-ready fabrics to re-enter my wardrobe. Tweed, herringbone, and houndstooth: it's all so cozy, and there's an instant sense of sophistication that come with these textures.
Fri 10.31
I was never that kid who dreamed of being the princess in a fancy wedding gown and castle. Not me. I wanted to be the superhero! When I immigrated to the States in the third grade, I decided to be Batman for Halloween. It didn't occur to me that only boys were supposed to be Batman.
Wed 10.15
Designers have made it easier to go from yoga to brunch and beyond. Check out some "street-friendly" styles that will have you looking and feeling pumped up. Workouts never looked so good!
Wed 10.08
Denim jumpsuits have been spotted since spring in different forms but have now gained speed in the fall, having been seen on the streets and on celebs alike. But are these Snob or Slob?
Mon 10.06
The closing of fashion month doesn't just mean the chance to take a moment to look away from the runway (whether it be front-row or online). It's time to reflect on the best bags of the Spring '15 season, courtesy of the grand finale in the City of Lights.