Stella McCartney
It's not news to any of us that sparkle gets you noticed. And adding a glittering embellishment to an otherwise simple black or neutral bag isn't a revolutionary idea for any designer, not by any means.
It's exciting enough to find a great bag on sale, but to find a bag for under $250? That's the dream! Check out some of the latest below…
The jean overalls of your youth have received a grown-up update this year, and the easy-to-style look is spreading like wildfire. From leggy models to petite Snobs like myself, this is a trend that – surprisingly enough – everyone can pull off.
People may be excitedly unpacking all things short and sweet from their closets, but I'm just not ready to give up my jumpsuits for summer. I love these.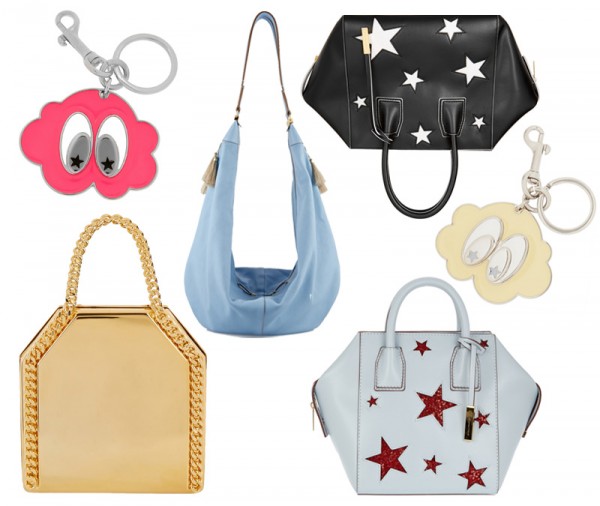 NET-A-PORTER doesn't just throw up all of its discounted inventory up in one day. They add new designers and decrease prices throughout a sale, getting you to check back more and more all the time.
I love the new generation of denim, updated with high-tech treatments to give good old cotton denim a serious facelift.
As something that many of us wore in grade school, culottes (French for "women's wide trousers") don't always win admirers in this day and age. My husband, for instance, is not a fan, but as for me? I'm loving my culottes moment.
Mondays in the adult world may not conjure up the thought of rainbows and unicorns, but for Stella McCartney kids, this summer is bound to be pure magic. No one does tot fashion like the Brit designer
Well, not exactly free. But this ample selection of covetable bags, all comfortably priced under $200, is enough to make you feel like you're getting a steal or two…or ten.