Tods
Wed 02.11
This singular new bag from Tod's heralds a new chapter for the brand. The Cape is well worth the wait, after the house took a long hiatus from new styles that got my attention. For a huge Tod's fan like me, this is all too exciting.
Tue 12.09
Though we often think of sale shopping as an excuse to indulge in those trendy little pieces we've been dreaming of all year, rather than look behind, why not look ahead? Believe it or not, the bags you'll want in the new year are already discounted. You just need to know where to look for them!
Wed 11.19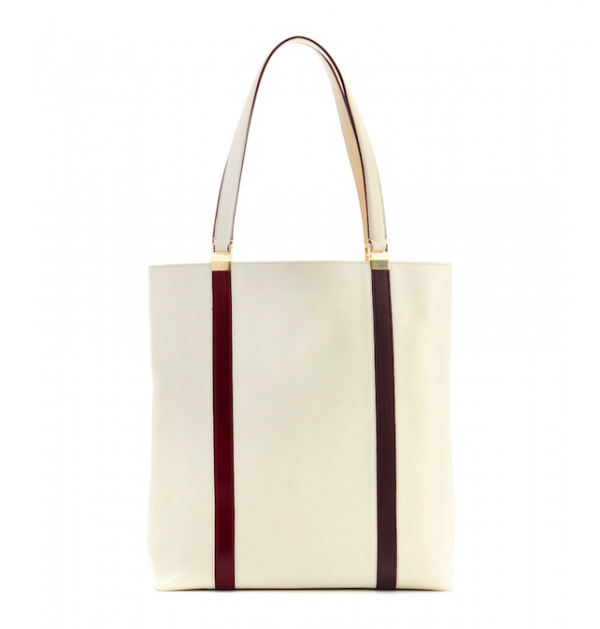 Here's yet another easy tote for the holidays!
Tue 10.07
Animal prints not your thing? More of an all-black, all day, every day kind of girl? Take a break from fashion's easiest go-to shade, and try the season's most colorfully chic prints.
Thu 09.11
Check marks the spot! It's crazy what a few finely placed lines can do to your wardrobe. This is minimalist design with maximum effect, and a timeless one at that. The print on that black and white Balenciaga? It was inspired by one of Cristóbal's archival prints.
Thu 08.14
Tod's got a great new outlook, and a great new bag out to prove it. It's pieces like this that make me think Alessandra Facchinetti's transition into the house (after succeeding Derek Lam in February 2013) is complete. Like she has settled in and figured out what the longstanding Italian brand is really about.
Mon 07.21
My size varies depending on which type of shoe I'm wearing. Add the fact that my left foot is a bit smaller than my right, and you can imagine the fun I have shopping – and that's just in the store! Online shopping is a whole other ball game. I refuse to miss out on all the gorgeous shoes I see perusing the sites, though…
Fri 05.23
January Jones always seems to make the list at the end of the week, but is her bag the best in the lineup? Vote in the poll!