Vivienne Westwood
I've always said that ankle straps are like seat belts for your feet (and we could certainly use those – safety first!), but with these shoes, designers are taking that functional feature and tying it up in a pretty bow.
Personal style is just that – personal. But as a writer develops his voice by reading the work of classic authors or an artist learns his craft by studying the genius of generations past, so do we evolve our fashion sense by observing and appreciating the style of others.
If there's one item that never goes out of style, it's the blazer. There are many different kinds to choose from, though, and the trendiest at the moment is one with a sleek shawl collar.
This season, menswear in Milan is both accessible and extraordinarily masculine with deep, rich colors that convey elegance and sartorial range.
Check marks the spot! It's crazy what a few finely placed lines can do to your wardrobe. This is minimalist design with maximum effect, and a timeless one at that. The print on that black and white Balenciaga? It was inspired by one of Cristóbal's archival prints.
Slouch boots are a great way to stay warm and trendy in the last months of winter, yet can be worn all the way into summer.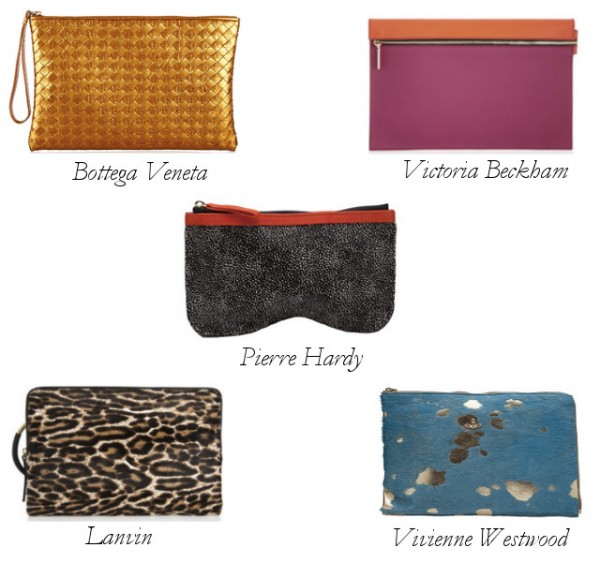 Forget the clutch for now. It's the pouch that's the real fashion-editor favorite of the moment. Why, you ask? Pouches are easy to grab, more low-key than their structured counterparts, and instantly make you look like an insider. And don't think they're meant to be reserved just for day (while they do make for perfect street-style photographer fodder).
I have mixed feelings about this hobo. I love the fact that Andrea Incontri smartly designed it with two accomodating outer pockets because, as we all know, hobos are prone to swallow things up, leaving us to fumble in desperation for our essentials. But then there's a host of things I would do differently.
Every woman needs an LBD (or you know, ten!). They're sexy and essentially foolproof. But being foolproof also means that sometimes these dresses err on the side of basic. We don't all want to be wearing the same thing! Add a little sparkle, ruffle, or print, and suddenly the LBD becomes a statement maker. Which one of these is your statement?