Dresses
I often get ridiculed by my husband for the fashion trends I adore. I find myself defending the principles of fashion, like they're First Amendment rights. But here, thanks to a single frivolous piece of clothing, my entire case crumbles…
Say what men will about how beautiful their girlfriends are in sweats and no makeup (and don't get me wrong – they are), but there's just nothing quite like a cocktail dress to make me feel pretty and feminine. It's about the ritual, really…
Emma Roberts loves Elkin. She's modeled for Kara and Brit Smith's LA-based brand, and is often seen wearing their easy pieces while out running errands. What I love about their Spring '15 silk number is its nod to the current trend of dropped waist plaid minis.
What I find so interesting about the '70s revival is that the trend doesn't just include one type of dress (boho, glam rock, Mad Men-style sophisticate…). Designers are bringing back all of the above – and doing it in modern silhouettes.
You know what never, ever goes out of style? Black lace! We're not even halfway through the Film Fest, but I'm calling it now: this is my favorite look from Cannes.
Last night has been called the worst-dressed Met Ball ever, but I prefer the title of Asian Halloween Fright Night. First of all, let me say this to all the ladies whose stylists suggested chopsticks as headgear: placing them vertically is bad luck. Did no one think to research this?
My most highly anticipated show of the week did not disappoint. On the contrary, Peter Copping's debut at the house of Oscar was an elegant affair. To say Mr. Copping has grand shoes to fill is an immense understatement.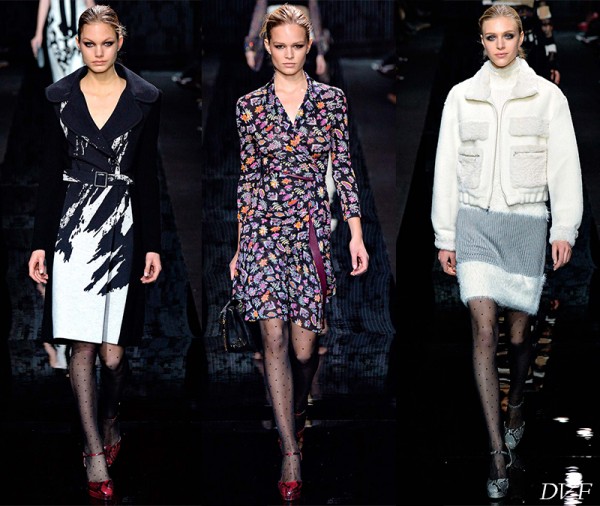 Glamour seems to be the theme of New York Fashion Week. From oodles of sequins and sparkles to evening slink by the runway mile, vamps, vixens, and red carpet-ready femme fatales are slated to come out in droves come Fall '15.
As a designer, you will for that shining moment, the one when your roar rings louder than any other. Last night produced such an occasion for Prabal Gurung.