Dresses
Fri 11.07
Sometimes, less is more. On the subject of color, this can be true, especially this time of year when everything is being toned down from the brights of summer. Fall/winter is the perfect time to go all in with a simple shade to pack a coordinated punch from head to toe.
Mon 10.27
There's something for every shopper in the new DKNY x Cara Delevingne collection, ranging from beanie hats and t-shirts to pink shearling coats. Style-wise, it leaps all over the place, much like the jet setter herself.
Wed 10.22
Starlets are celebrating the life and accomplishments of the great Oscar de la Renta by taking his gorgeous creations out on the town, and my favorite thus far has to be the Spring 2015 handpainted silk faille dress that Reese Witherspoon wore to yesterday's CFDA/Vogue Fashion Fund event in LA.
Wed 10.08
Vanessa Hudgens nailed the fall frock look with this For Love and Lemons Bo Peep dress recently while sporting wine-colored ombre hair – the perfect autumn look down to the tips! She paired the dress with some sweet fall boots and a Made for Pearl Come Back clutch.
Fri 10.03
When you're a former Gossip Girl cast member, the style expectations are high, but Ms. Blair Waldorf always manages to rise to the occasion. For her The Judge film premiere in Beverly Hills, the petite actress donned an equally petite mini dress from Balmain's Resort 2015 collection.
Thu 09.25
When it comes to sexy with a dash of athleticism, nothing beats neoprene. Every season we see more and more of the flexible fabric, on both dresses that mold flawlessly to your body and shoes that, as Balenciaga points out, fit like a glove.
Thu 09.11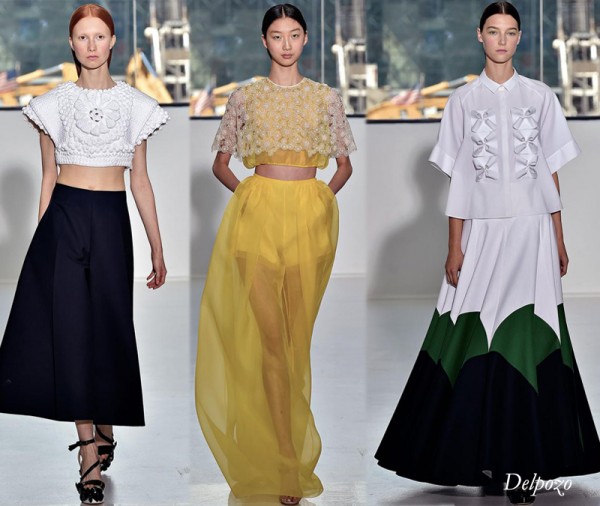 Modern but reminiscent of the past. Prim but not prissy. Crisp and clean but rich and wild. Oh, and brimming with unadulterated beauty. Delpozo is all of these things and more, and their breathtaking Spring '15 collection brings all their trademarks of visual splendor and expert craftsmanship to new heights.
Wed 09.10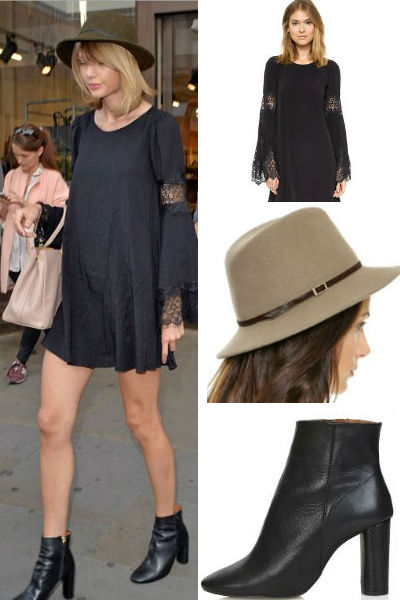 Fall is (almost) officially upon us. For those who love the hippie chic look of summer and aren't ready to let it go with the warm weather, try on Taylor's look.
Sun 09.07
Jason Wu's Spring '15 collection gave way to my favorite show thus far. Simply put, it was beautiful. Sans bells and whistles, no stage antics: the clean, gleaming runway let the pieces, as well as the ladies wearing them, shine as they should.