Dresses
Fri 07.18
Summer's in full-force. It's time to stay cool and look hot with summer whites.
Wed 07.16
This week I'm beachside for my sister's wedding, and I packed maxi dresses for every occasion – the rehearsal dinner, brunch the morning after…even my maid of honor dress is a maxi!
Thu 07.10
To model his new Australian Merino wool collection, Roland Mouret selected a true Aussie – my dear friend Nicole Warne (aka Gary Pepper Girl)!
Wed 07.09
If there were ever a collection that seemed to be curated entirely for me, this is it. Narcissism aside, my deep affinity for Balmain stems not only from the brilliant interpretations Olivier Rousteing produces each season, but from the artisanal craft coming forth from each and every, single piece.
Mon 06.02
This photo was taken the day after Emily Blunt attended the premiere her new movie Edge of Tomorrow in not one, not two, but three major cities – and they weren't even on the same continent. Sounds exhausting, but think of the potential for outfit changes!
Fri 05.30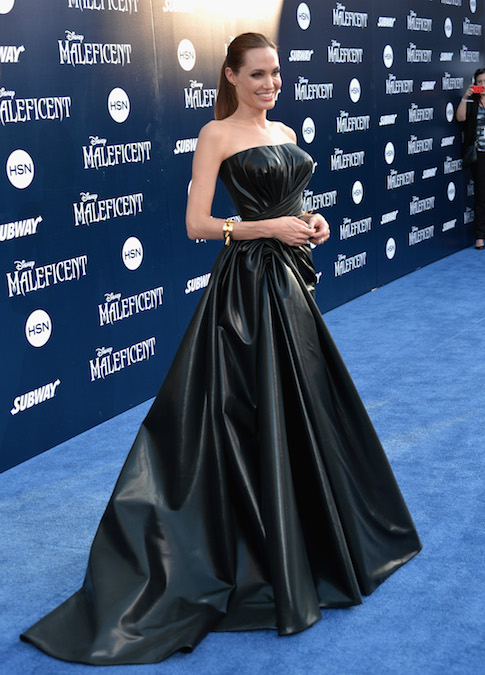 Is Angelina Jolie even a real person?? Thirteen years after her turn as Lara Croft, and it seems she's full-on morphed into the Tomb Raider avatar! I'm just in complete awe of this body. Who has a waist that tiny after giving birth not once, but twice, and to twins?!
Tue 05.20
I recently found a photo of myself from the 10th grade prom. I could barely remember my date's name, but that white lace dress? Unforgettable! It was a youthful, fresh look that's perfect for summer – and not just for brides or prom-goers.
Mon 04.28
If you had a baby in the U.S. anytime after 1950, this print will look lovingly familiar to you. And if you didn't, then the mystery of why every single newborn picture shows a tot wrapped in the same pink and blue striped blanket is about to be solved. Each baby is given one at the hospital, meaning there have been over 25 million doled out throughout the years.
Thu 04.24
We love when a designer donates a portion of proceeds to charity, but when a campaign like Born Free Africa rounds up 22 major designers to collaborate on a collection that promises to give 100% of its profits, that's nothing short of a movement.