Dresses
Can we all just agree that Jennifer Lopez was the best-dressed at the Globes? That dazzlingly bright marigold Giambattista Valli gown with the cape was everything. The caped-crusader trend definitely didn't start with the always-flawless star (remember Gwyneth Paltrow in Tom Ford at the 2012 Academy Awards?), but there's no doubt she'll be the one to mainstream it. Be prepared to see cape everything, starting now.
Featured Items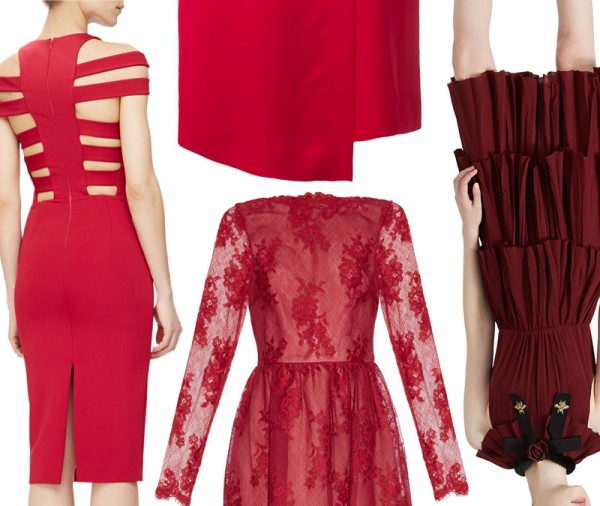 I'm sure you have LBDs stockpiled from here to the next century, but what about LRDs? Red is one of my favorite colors. It's empowering – and also actually a neutral – so I'm pleased to see it taking center stage this season. Which one will have you going rouge?
Unlike most pop stars, Selena Gomez has staying power, for her sense of style (or choice of stylist!) at the very least. Stepping out in London wearing this black Driver dress from A.L.C.'s Holiday 2015 collection, she was pure class and sophistication – but not in a dated way. We saw the slit skirt style going up and down the runways at NYFW, and the cutout in the back is equally on-trend.
Here we are again! Back in New York City and the energy is palpable, from the searing late-summer sun to the mad dash between Lincoln Center and Milk Studios (and everywhere in between). But it's what's going on inside that's really stirring up our spirits…
It's back-to-school-shopping time! Okay, so you may not be in school, but why let kids have all the fun? Now through September 1st at 6 am EST, BergdorfGoodman.com is offering 40% off select items, giving you the perfect price point at which to update your wardrobe for fall.
My gorgeous friend Caroline Issa has come out with her second collection for Nordstrom, and it's just as sophisticated and wearable as the first! For Fall '15, she's brought us 29 designs with a focus on menswear-style suits and moto jackets.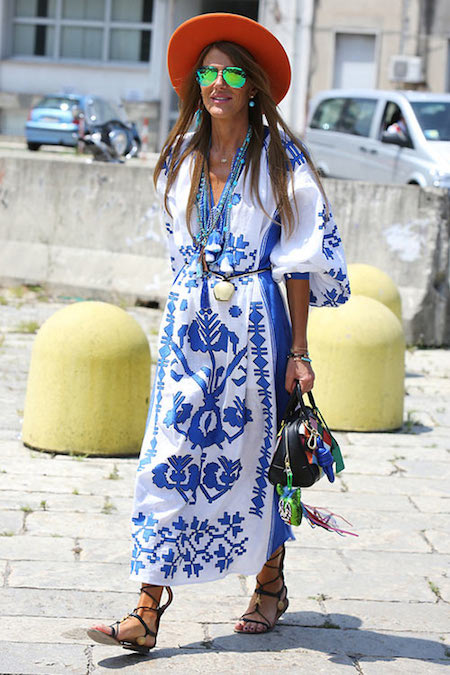 From fringe to hobo bags to exaggerated hoop earrings, the boho look is a fashion favorite at the moment, and none are doing it as well as Ukranian brand Vita Kinicon. For one thing, the style – vyshyvanka, the nation's traditional embroidered clothing – is a different take on boho than we're used to seeing.
I often get ridiculed by my husband for the fashion trends I adore. I find myself defending the principles of fashion, like they're First Amendment rights. But here, thanks to a single frivolous piece of clothing, my entire case crumbles…
Say what men will about how beautiful their girlfriends are in sweats and no makeup (and don't get me wrong – they are), but there's just nothing quite like a cocktail dress to make me feel pretty and feminine. It's about the ritual, really…