Dresses
Fri 04.18
If I have to look at one more photo from Coachella, I'm going to lose my lunch – and the festival's second weekend has only just begun. But I do have to credit them with heightening my crop top obsession, which admittedly was already pretty serious. Since the look is hard to pull off at any age, you have to proceed with caution.
Thu 04.17
Kate Moss for Topshop is back! It won't be for long, though, since everything's going to sell out as soon as it hits the shelves – or maybe even before. Get what you want now with the help of the exclusive shopBAZAAR pre-sale. There's limited availability for this three-piece selection, so stop what you're doing and take a good look.
Mon 04.14
I went to see the new musical Harmony last week, and fell in love with one of the character's capes – a velvet capelet with long straps that went under the arms and tied in the back. Some costumes can only be pulled off on a stage, but these are pieces you can integrate naturally in everyday life, whether you're on the beach, playing in the rain, or out on a Friday night!
Thu 03.27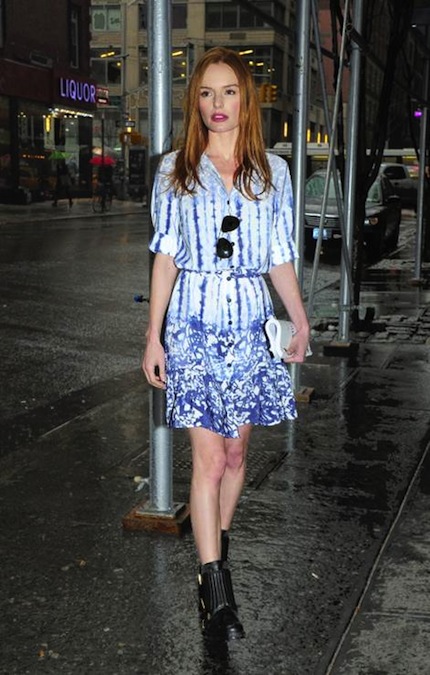 Mark your calendars for April 10th! Peter Som has developed a Frugal Snob-approved collection for DesigNation (as in, everything is under $100), and it's hitting Kohl's just in time for spring break. The limited edition pieces were inspired by Peter's love of the beach, and more specifically, of St. Barths…
Tue 03.25
Carven's quirky prints always have me coming back for more, and the latest fanciful piece comes with a serving of oversized kiwis. The magic of the French house is that it can take a look like this that seems as if it would be perfect for tots, and give it a surprising taste of understated sophistication.
Tue 03.18
Have you ever fallen in love with a piece seasons after it came gliding down the runway? Somehow it fell through the cracks, and now you have little to no chance of finding it…
Tue 03.04
I say this with confidence: When it comes to mastery of the craft and virtuosity of divine execution, Maria Grazia and Pierpaolo are unparalleled. In a most emotional Fall 2014 show, the pair made their inspiration felt by each and every onlooker: unconventional women deeply rooted in a moment of change.
Sun 03.02
See who made the cut on our best and worst dressed lists!
Fri 02.28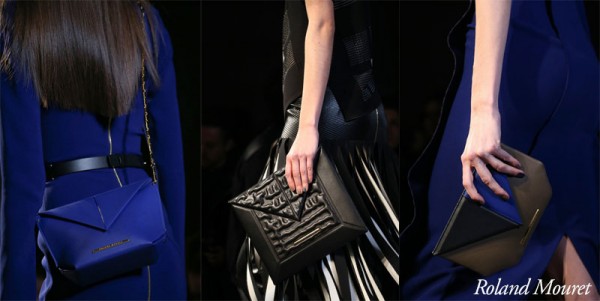 My favorite dressmaker may just become my favorite bag maker yet. Watch this video I made backstage of the Classico bag. The man is pushing envelopes, literally. These envelope-style bags constructed of origami folds (fastened by a single magnet) allow you to play with and change up the flap of the bag at your whim.