Fashion News
I love the days when Target collection lookbooks are released. They let you prepare your shopping list for the big day when the pieces go up for sale, and thanks to London-based label Peter Pilotto, I have a feeling all of our wish lists are going to run long. Designers Pilotto and De Vos may be scaling back on price, but on print? Never.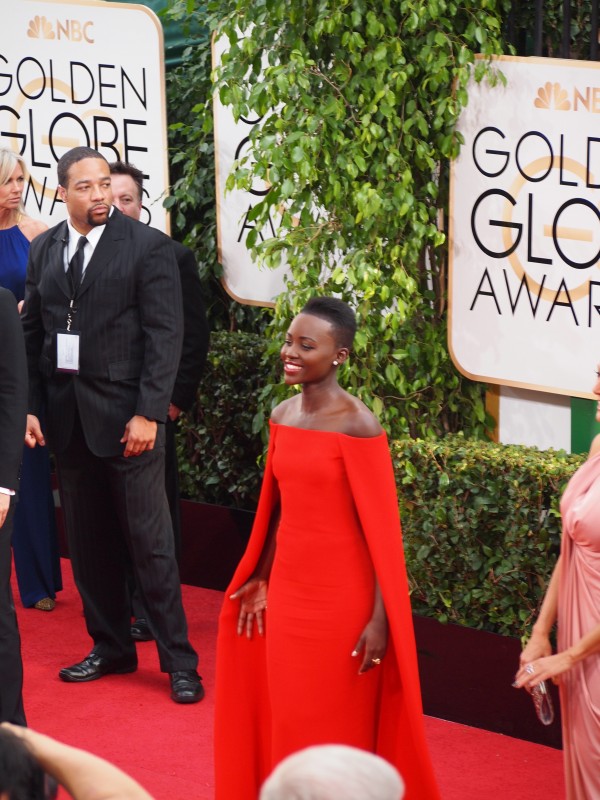 Read Snob Fashion Awards, Part 1 PAULA PATTON, BEST EMBELLISHED DRESS I love this Stephane Rolland Couture even though everyone was doing the Tina Fey, "What the WHAT?". She looks like an angel so she is able to turn this overly embellished gown in to an ethereal cloud. I'm just happy the fashion was daring … Continue reading Golden Globes 2014: Snob Fashion Awards, Part 2
It was an absolute dream to be able to attend the Golden Globes. Well, I didn't actually attend the awards show, only the parties and I wasn't actually ON the red carpet but I was pretty darn close. Apparently I photo bombed Ryan Seacrest all night on the E! red carpet show, I am hanging … Continue reading Golden Globes 2014: Snob Fashion Awards, Part 1
Mira Duma's at the top of every designer's list. First Roger Vivier and Michael Kors, now Oscar de la Renta for his second Outnet-exclusive collection which will be hitting the online outlet tomorrow.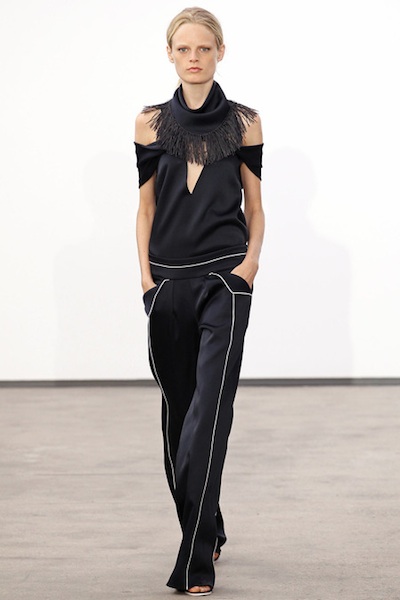 Spring 2014 marks a masterful collection from Derek Lam, one that's impossibly covetable and wearable in equal measures. I spoke with him just 30 minutes before the show, and he gave me the lowdown on what inspired him.
My dear friend Leandra Medine is launching her first clothing line during Fashion Week! With all of her readers in mind, she's partnered up with PJK, a company known for chic basics at accessible prices. Leandra's vision for the collection is very fantastical, though – think flare leg overalls, unicorn tank tops, and silk mermaid … Continue reading Man Repeller x PJK Clothing Line: Let's Hear It for the Blogger
Winter is the best time to try out different legwear. I mean who wants to be limited to just pants or basic tights?? Cold weather challenges us to expand our fashion horizons (sometimes this is good, sometimes not so much – but it's the effort that counts!). From bright, funky patterned tights to pantaloon-style pants … Continue reading Take It from the Streets: Legendary Legwear
It's a collaboration nation we live in, and I couldn't be happier about it! Collaborations allow designers to work with sources whom inspire and, at times, invigorate their creativity. One of the most exciting collaborations of SS 2013 is by my friend and DJ extraordinaire– Mia Moretti with contemporary New York brand, Pencey. The 10 … Continue reading SNOB EXCLUSIVE! Mia Moretti x Pencey SS 2013- SNEAK PEEK