Jackets
Mon 06.16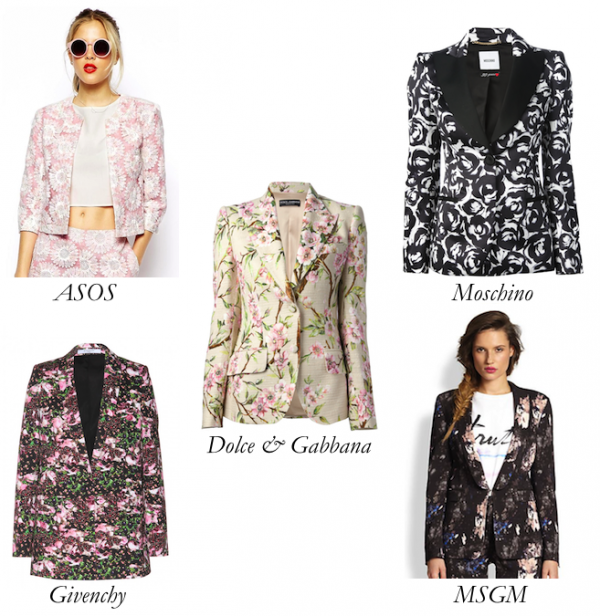 So many offices are painted in bleak shades of white, tan, and black. The place could at least use a nice floral arrangement. Why not make that you? Leave the boardroom blazer at home and opt for something a little more exciting.
Tue 05.20
I recently found a photo of myself from the 10th grade prom. I could barely remember my date's name, but that white lace dress? Unforgettable! It was a youthful, fresh look that's perfect for summer – and not just for brides or prom-goers.
Wed 04.30
Lululemon has really up'd their fashion game. They have a launched a bunch of new items that would look just as appropriate at the gym as they would for a casual night out or for post-workout brunch. Some of them you could even get away with wearing to work to maximize the likelihood of squeezing a workout in.
Wed 04.16
I love pink, I love leather, and yet I'd never been able to find the pink leather of my dreams…until I saw Jamie Chung in J Brand's Aiah jacket at Coachella, that is! The hibiscus hue is perfect, so of course it's sold out. This has sent me into search mode for the past couple days, looking for more delicious, bubble gum pink…
Wed 03.12
Get collegiate chic with one of these bomber jackets, each perfect for transitioning into spring. The look has already been seen all over the streets, ranging from the matchy-matchy looks to cool contrasts. While I'm an ardent collector of moto jackets, these are even better for those warm spring days when a lightweight piece is all you need. Here are all the best styles at every price point…
Tue 03.04
Nobody understands the importance of showmanship as well as Karl Lagerfeld. For Fall 2014, he took us to market, and the once-in-a-lifetime Chanel Shopping Center experience was one that left all attendees reeling. Strolling into the Costco-sized big-box market made for a surreal moment, one that made me wonder to myself (and I was not alone!), "Where am I?"
Mon 02.24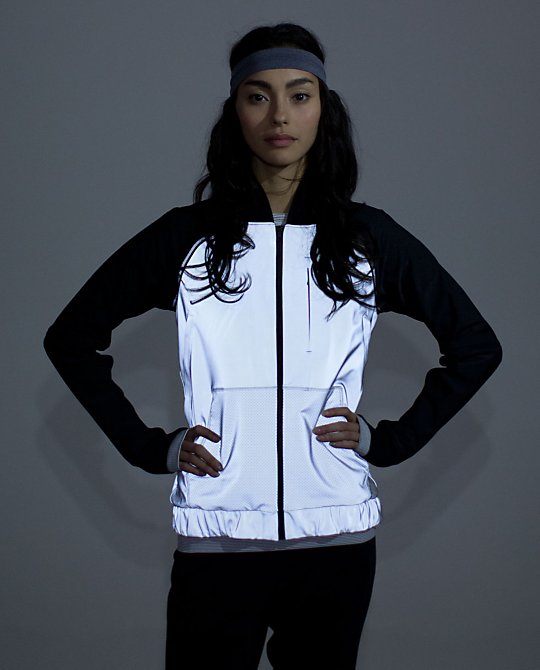 How cool is this jacket ($228)? It's part of a whole line that Lululemon launched featuring reflective panels, so you can safely run outdoors even when it gets dark and cold at 5 p.m. The line is the ultimate in functional and fashionable outerwear. I've been running in one of the reflective jackets and not only is it comfortable, it's lightweight and warm.
Tue 01.14
This jacket puts every dull, black blazer to shame. It offers the sexy fit of stretchy material, the structure of understated shoulder pads, the bad girl edge of leather, and a pop of electric blue just for kicks. Imagine the dramatic entrance you'd make walking into dinner and removing this jacket, blinding everyone with its vivid blue flair.
Mon 01.13
Florals for spring is hardly revolutionary, but the way designers are reimagining the trend for 2014 certainly is. The look is rougher around the edges than we remember, and I have to say, I love it! The contrast between saccharine sweet blooms and roughed-up style is just what was needed to keep flower power from wilting. Which piece has you excited to step into the new season?