Jackets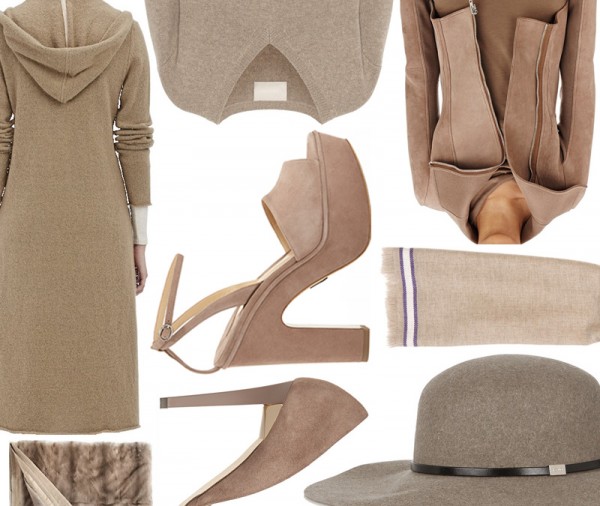 It's that time of year again: We're about to make the transition into fall. If there's one thing that will always come back every September, it's your top taupe staples. Due to its perfect balance between warm and cool, taupe is the ultimate versatile hue.
My gorgeous friend Caroline Issa has come out with her second collection for Nordstrom, and it's just as sophisticated and wearable as the first! For Fall '15, she's brought us 29 designs with a focus on menswear-style suits and moto jackets.
After you spent all that time deciding what to pack for your trip (and which bags to pack everything in), dressing for a long flight can feel more daunting that it should. Now imagine you KNOW you're going to be photographed by the paparazzi…
Sooo…we're on a bit of a pink kick today! Can you blame us?? The sun is shining, the birds are singing, and we are ready to walk out in the midst of it all looking just as light and cheery.
If there's one item that never goes out of style, it's the blazer. There are many different kinds to choose from, though, and the trendiest at the moment is one with a sleek shawl collar.
Pantsuits tend to be aging, even the sleekest ones out there, which is exactly what makes this youthful winter white so refreshing…
First Gwyneth Paltrow opened a pop-up shop in LA, and now she's come down south with a Michelle Nussbaumer-designed space in Highland Park Village! Through December 14, Texans can shop a specially curated selection that includes everything from Stella McCartney to Jennifer Meyer Jewelry to Staub Kitchenware…
There's something for every shopper in the new DKNY x Cara Delevingne collection, ranging from beanie hats and t-shirts to pink shearling coats. Style-wise, it leaps all over the place, much like the jet setter herself.
It's almost time to start bundling up! Are you ready?