Pants
It's no secret that the market for athletic wear has exploded and that prices are anything but frugal, which is why Sweaty Betty's line of reversible leggings caught my eye. Priced at around $120 – $175 depending on the style, the pants are designed to be worn two totally different ways (usually either a vibrant print or a solid black side out)…
Featured Items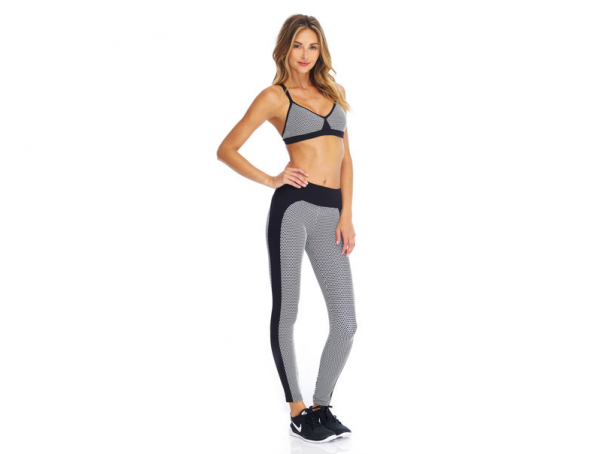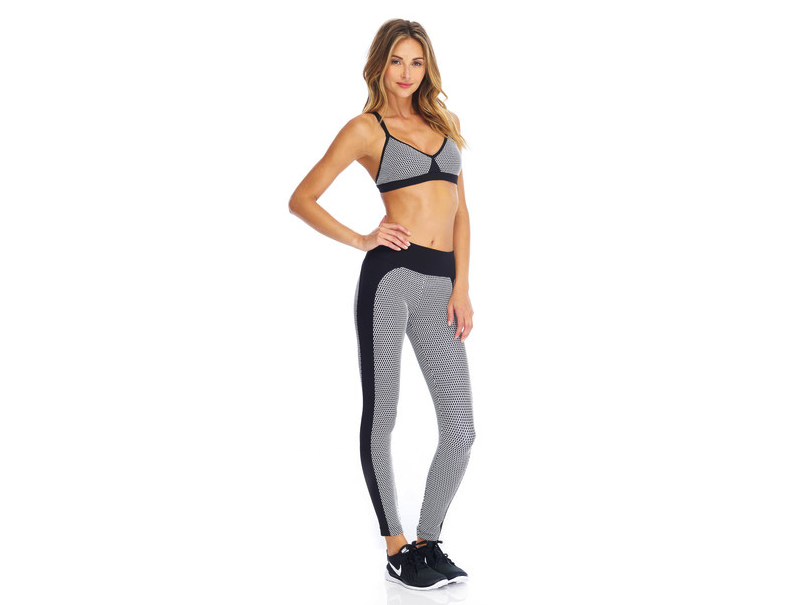 What a difference a great outfit can make, and that holds true for the gym as well. Actually, in my experience, it holds true for the gym more than almost any other place (those damn, unflattering fluorescent lights!!). I am OBSESSED with Koral, and I can't imagine that you won't be too when you check out their website. I would literally wear everything. Better yet, their pieces are so well-designed that you can get away with wearing them by day even if you're not heading to the gym. I've actually had men ask me about clothes from the brand (the pants on the top left get the most compliments from my experience…seriously, I have yet to wear them without at least one person commenting or asking me where I bought them).
Here we are again! Back in New York City and the energy is palpable, from the searing late-summer sun to the mad dash between Lincoln Center and Milk Studios (and everywhere in between). But it's what's going on inside that's really stirring up our spirits…
My gorgeous friend Caroline Issa has come out with her second collection for Nordstrom, and it's just as sophisticated and wearable as the first! For Fall '15, she's brought us 29 designs with a focus on menswear-style suits and moto jackets.
All right, I can barely get my husband to stand my culottes, let alone get him in a pair, but Alexander McQueen's SS16 mulottes (Is this a term? It is now!) give me hope that the trend will be making its way into menswear soon. Guys must get tired of wearing the same old shorts all summer long, no? This is a fun alternative – and a much cooler one than a pair of bootcut jeans.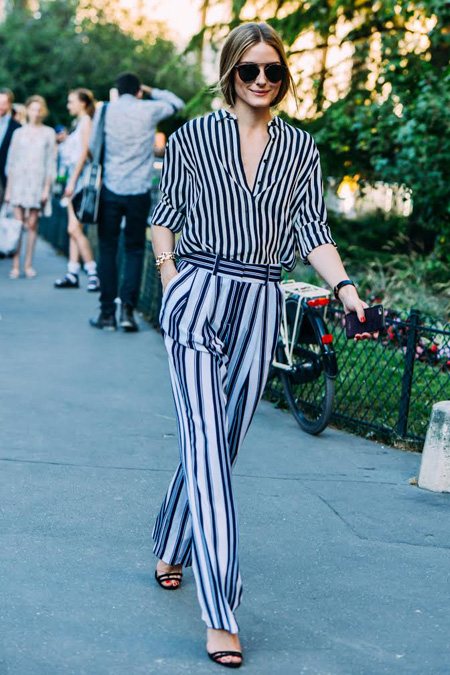 Pairing stripes with more stripes is an endeavor that not every Snob could pull off, but this is Olivia Palermo, front row fixture extraordinaire, and it's not her first time dressing outside the lines – or in this case, in them. Personally, I love the look, even with mismatched stripes.
The skinny jean has long reigned as the chic silhouette of choice, but lately we've seen everything from flared to culotte to pegged to harem pants! I'm not saying skinnies are going anywhere anytime soon…I'm just saying you should consider something a little roomier for summer.
Yesterday, I talked about the revival of vibrantly-patterned, pegged pants. Well, with the good comes the…not so good. Yes, harem pants also seem to be having a moment. It's a trend that just won't seem to go away.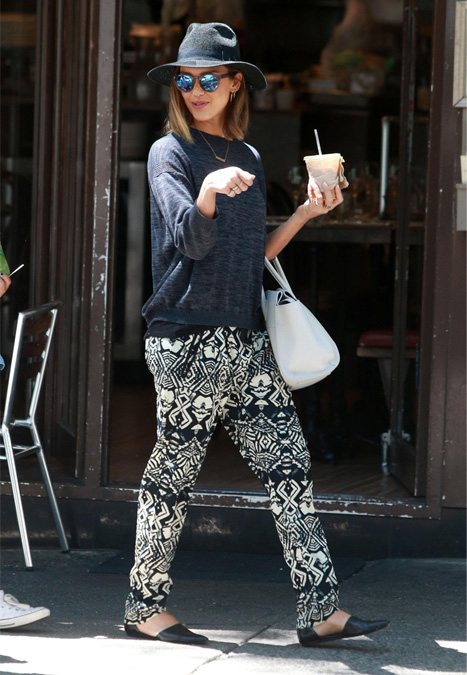 The '80s were defined by a few very distinctive things: fanny packs (which have since come back in style), mullets (which will never be in style), and wildly-patterned, pegged pants. These are not to be confused with harem or "Hammertime" pants, though…