Pants
Wed 04.16
I love pink, I love leather, and yet I'd never been able to find the pink leather of my dreams…until I saw Jamie Chung in J Brand's Aiah jacket at Coachella, that is! The hibiscus hue is perfect, so of course it's sold out. This has sent me into search mode for the past couple days, looking for more delicious, bubble gum pink…
Tue 04.08
Reese Witherspoon shows off her sunny disposition not just with a smile, but with a vibrant yellow sweater. This is transitional dressing at its best, not to mention a great excuse to show off your legs if you keep them as toned as Reese's!
Fri 03.14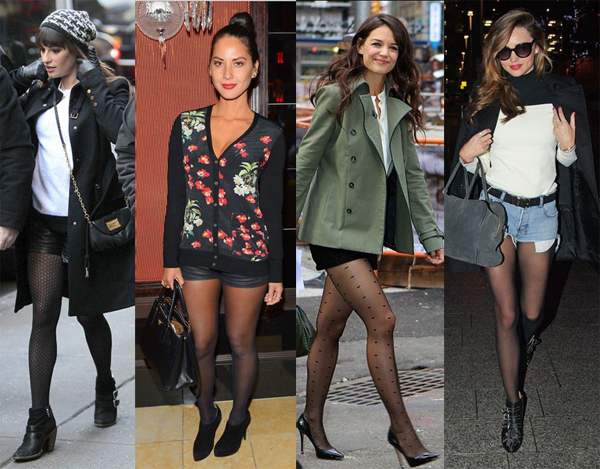 Shorts can be summers best friend or your worst enemy. But what about in winter? Do you dare to throw on a pair of tights and brave the elements in the name of half-pants? You decide.
Tue 03.04
Nobody understands the importance of showmanship as well as Karl Lagerfeld. For Fall 2014, he took us to market, and the once-in-a-lifetime Chanel Shopping Center experience was one that left all attendees reeling. Strolling into the Costco-sized big-box market made for a surreal moment, one that made me wonder to myself (and I was not alone!), "Where am I?"
Thu 01.16
Fashion Month is just around the corner, and while I'm more than excited to see all the latest and greatest, I'm somewhat dreading the exhausting schedule that accompanies this. By the end of Fashion Week, I'm reaching for pajamas like Marc Jacobs does.
Tue 01.14
This jacket puts every dull, black blazer to shame. It offers the sexy fit of stretchy material, the structure of understated shoulder pads, the bad girl edge of leather, and a pop of electric blue just for kicks. Imagine the dramatic entrance you'd make walking into dinner and removing this jacket, blinding everyone with its vivid blue flair.
Thu 01.09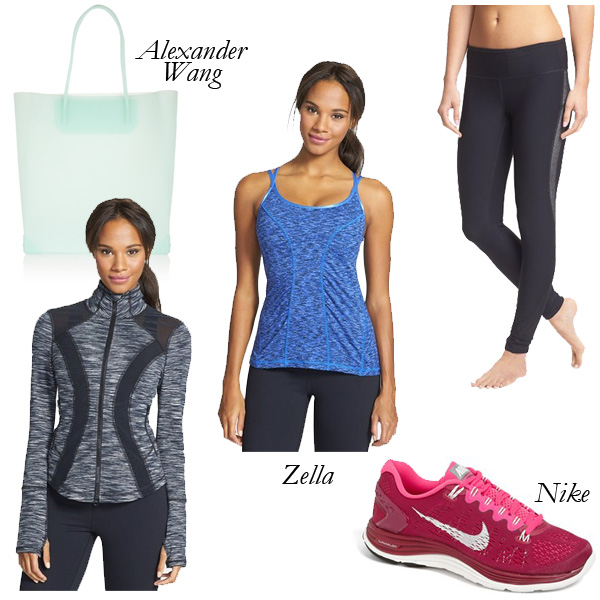 Have you been sticking to that New Year's resolution to hit the gym? Even if you haven't, it's never to late to get back in the game, and nothing will help motivate you more than cute workout gear! Baggy, old tees and sweats hide your body, even the parts you're proud of.
Tue 01.07
I truly dislike nausea-inducing 3D movies. In fact, I hate them. I'm just trying not to use that word in 2014 (hey, I made it one week, right?)! 3D fashion, on the other hand, is a dimension I'm more than happy to step into.
Mon 12.30
Heading to the slopes for New Year's? Ski trips and the clothes they entail often leave you feeling puffed up like a marshmallow, even indoors by the fire. Yet these sleek black cashmere leggings will keep you looking good and thanks to their cozy fleece lining, staying warm, which is something you do not want to sacrifice when you're standing in freezing wind.