Pants
You know when you look back at old photos of yourself as a kid and cringe at your taste (or rather, lack thereof?). When I was eight years old, I had denim overalls exactly like Frame's Le High pair.
It would be easy to assume that the best-made leather leggings are the most expensive. This is just not true, though…
Judging by the ice and slush coating the streets, I think it's safe to say we're not in Dallas anymore. Some may say these freezing NYC temps make dressing for Fashion Week difficult, but I prefer to think of it as a challenge (mostly because that allows me feel better about the fact that it's freezing!).
Denim is now nearly unrecognizable! This spring season, designers are taking everything a major step past black skinnies, saucy bellbottoms, and other basic blues. Forget your old jeans, and think more dressed up than off-duty!
Pantsuits tend to be aging, even the sleekest ones out there, which is exactly what makes this youthful winter white so refreshing…
Sometimes you see something fab, but then again, you feel like it's probably way too specific to make it a reality in your life. Take Esteban Cortazar's cape-like, flowing chiffon top: When you first see it, you might think "one-night stand," but this is a piece that's down for some commitment.
We are FAR from shorts weather (unless you've booked a fabulous vacation, in which case, take me with you!), but don't get stuck in a skinny jean rut. Switch up your pant game with some high-waisted, well tailored, slacks.
First Gwyneth Paltrow opened a pop-up shop in LA, and now she's come down south with a Michelle Nussbaumer-designed space in Highland Park Village! Through December 14, Texans can shop a specially curated selection that includes everything from Stella McCartney to Jennifer Meyer Jewelry to Staub Kitchenware…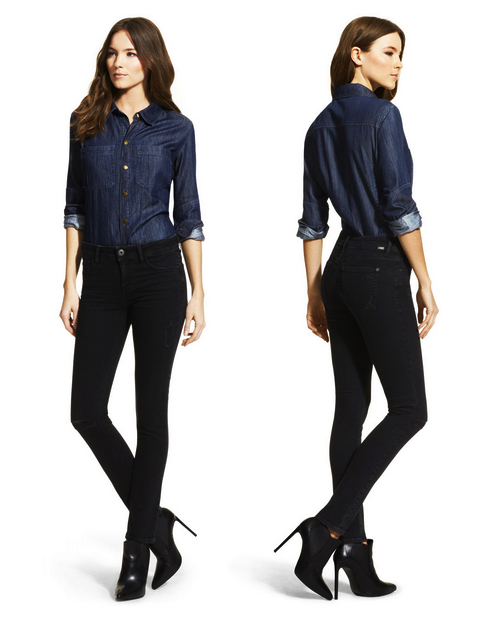 All right…those Thanksgiving leftovers should be gone by now, so it's off to the gym! Or if you feel like luxuriating in holiday bliss just a little longer, there's always DL1961. These are skinny jeans for days when you feel anything but.