Red Carpet
Read Snob Fashion Awards, Part 1 PAULA PATTON, BEST EMBELLISHED DRESS I love this Stephane Rolland Couture even though everyone was doing the Tina Fey, "What the WHAT?". She looks like an angel so she is able to turn this overly embellished gown in to an ethereal cloud. I'm just happy the fashion was daring … Continue reading Golden Globes 2014: Snob Fashion Awards, Part 2
It was an absolute dream to be able to attend the Golden Globes. Well, I didn't actually attend the awards show, only the parties and I wasn't actually ON the red carpet but I was pretty darn close. Apparently I photo bombed Ryan Seacrest all night on the E! red carpet show, I am hanging … Continue reading Golden Globes 2014: Snob Fashion Awards, Part 1
Celebrities prove that jumpsuits aren't just for summer anymore. Spice up your holiday party with a sexy one-piece this year!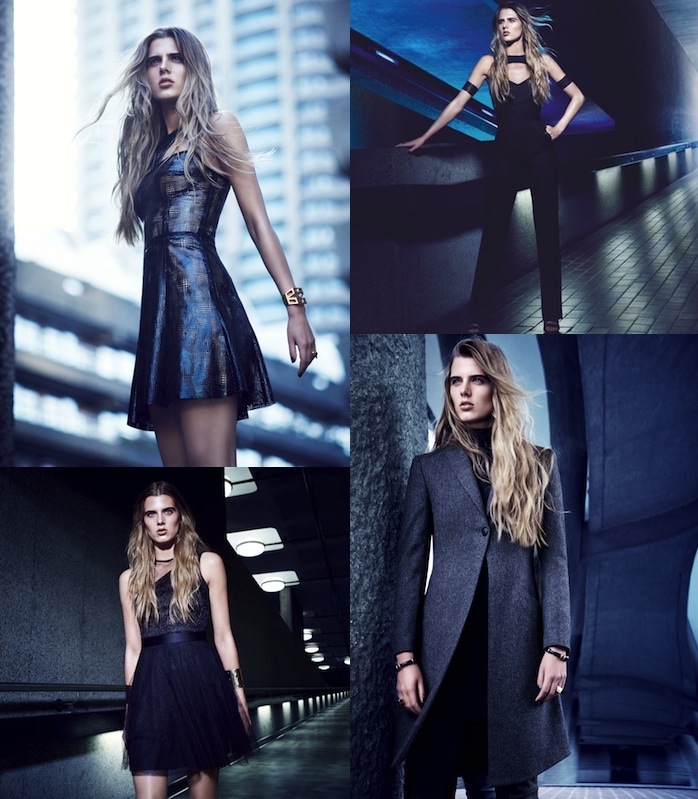 Costume designer Trish Summerville and I caught up on the red carpet of the Catching Fire premiere to discuss her work on the film and her tie-in collaboration with NET-A-PORTER – Capitol Couture. Trish didn't make the costumes for the first Hunger Games, so she had to play catch-up, and in the end, far outdid all expectations.
Karlie Kloss is one of my favorite models to see gracing Oscar de la Renta's catwalk, and last night it seemed she mixed business with pleasure by taking one of his dresses off the runway and onto the red carpet. She was out on the town for Glamour's Women of the Year Awards, proving to be quite award-worthy herself in the Pre-Fall '13 gown.
Last night was the official opening of the Wallis Annenberg Center for the Performing Arts in Beverly Hills, and there was no shortage of celebs on hand to celebrate. With Ferragamo sponsoring the event, many attendees like Sofia Sanchez Barrenechea stepped out in head-to-toe looks from the label.
With tongue wagging and half nudity the new norm for young stars, you have no idea how happy I am to see a hot actress like Dianna Agron dressing appropriately. Here she is in Paris promoting her new movie The Family sporting a sexy, black Valentino. Yes, sexy. You can still be that without showing it all off.
Julie Bowen really wowed with this sweeping Zac Pozen. The over-the-top look is not what we expect from her which makes it that much more exciting. Plus she looked like she was having fun with it which always makes it look more grand.
Cate Blanchett stepped out for yesterday's Blue Jasmine premiere in London looking like perfection – what else would you expect? I live for everything Cate and everything Givenchy, so the combination is overwhelming in the best, best way. She's wearing one of Riccardo Tisci's Fall/Winter 2012 creations.