Runway
Now that Marc Jacobs has closed New York and the fashion crowd has moved on across the Atlantic, it's time to reflect on the latter batch of Spring '16 trends.
Here we are again! Back in New York City and the energy is palpable, from the searing late-summer sun to the mad dash between Lincoln Center and Milk Studios (and everywhere in between). But it's what's going on inside that's really stirring up our spirits…
In the most gorgeously lit space of the week, Jason Wu showed a stellar third collection for Boss. "Industrial beauty" is the name of his game this season, and in his aim to make the hard, business-like, and tough "elegant and beautiful," he was wholly successful.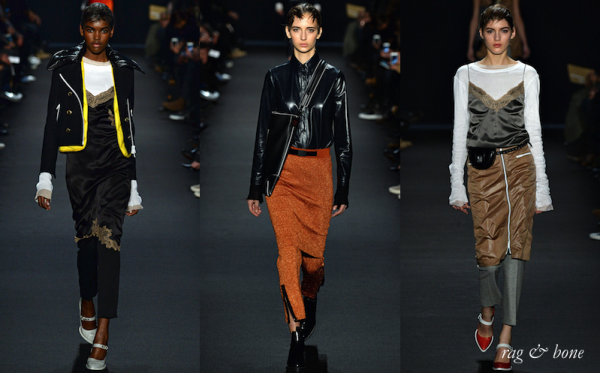 It used to be that the contemporary (as in more price-conscious and generally more casual) brands were something of an afterthought at NYFW. No more.
My most highly anticipated show of the week did not disappoint. On the contrary, Peter Copping's debut at the house of Oscar was an elegant affair. To say Mr. Copping has grand shoes to fill is an immense understatement.
Black as a fashion statement, particularly one for fall? Like with florals for spring, one could cuttingly reply, "How groundbreaking." While revolutionary it may not be, that doesn't mean catching sight of an all-black collection, or several, is not a breath of fresh (albeit, dark) air…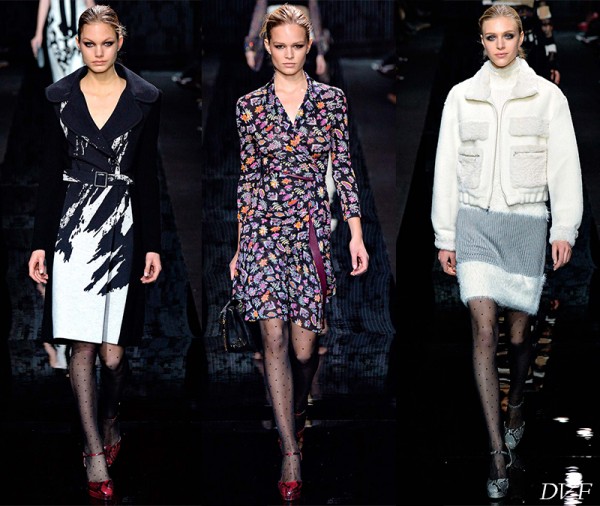 Glamour seems to be the theme of New York Fashion Week. From oodles of sequins and sparkles to evening slink by the runway mile, vamps, vixens, and red carpet-ready femme fatales are slated to come out in droves come Fall '15.
As a designer, you will for that shining moment, the one when your roar rings louder than any other. Last night produced such an occasion for Prabal Gurung.
It's odd that our most quintessentially American brand has the name Derek Lam. Or is it? With primetime shows entitled Fresh Off the Boat, Asian-American culture is currently as American as apple pie.