Scarves
Fri 01.02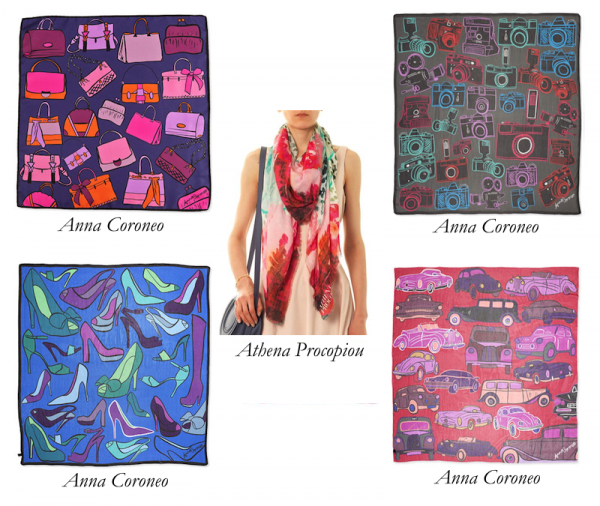 Some say wear your heart on your sleeve. I say wear it on your scarf! That's exactly why I fell for artist and designer Anna Coroneo's beautifully crafted silk squares. Honestly, a handbag-printed scarf? It's one of my greatest passions on one of the chicest accessories! These are almost too good to be true…
Fri 12.20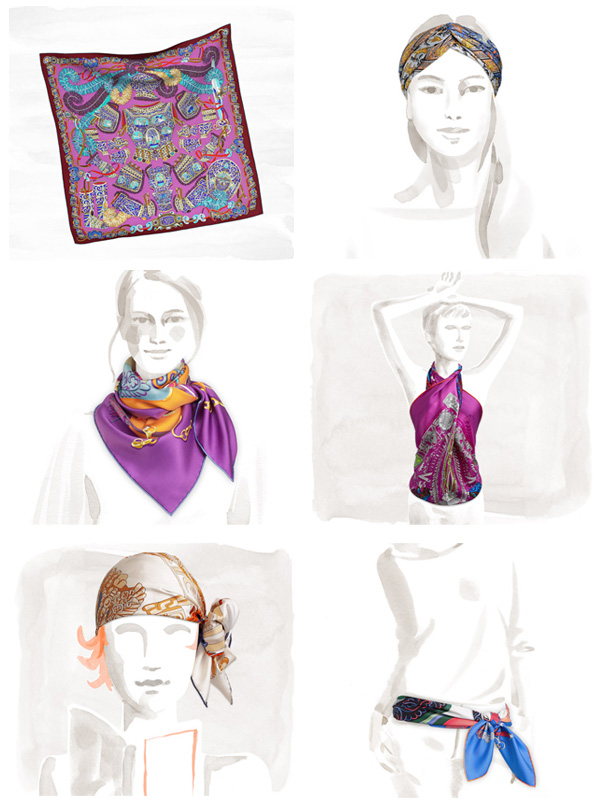 My grandmother collected silk scarves, and rarely let me out of the house without one tied around my neck (which I would promptly remove and shove in my bag as soon as I was out of her sight). The older I get, however, the more I appreciate them. They truly are like art.
Thu 09.26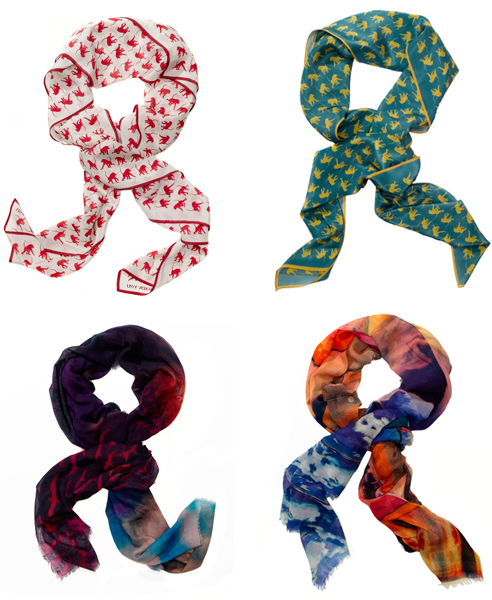 We always get drawn into buying scarves for their bright, beautiful prints, but the functionality is what makes them truly great investments. There's no quicker way to update a tired jeans and tee outfit. I love to travel with scarves, too. I'm flying to Paris for Fashion Week, so I brought a large one on the plane to use as a blanket!
Sun 09.08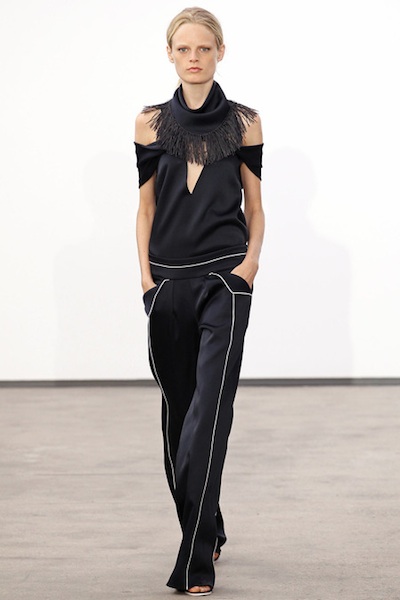 Spring 2014 marks a masterful collection from Derek Lam, one that's impossibly covetable and wearable in equal measures. I spoke with him just 30 minutes before the show, and he gave me the lowdown on what inspired him.
Mon 07.22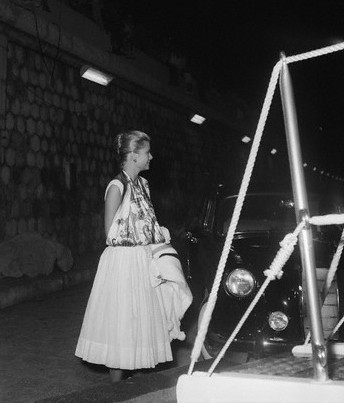 There are few pieces in my wardrobe more versatile or more beautiful than my Hermés scarves. Sure you could wear them around your neck, but why not get a little creative like Grace Kelly did? That's the most fashionable arm sling I've ever seen (Mariah Carey and her bedazzled slings might want to take note).
Wed 04.10
Whether it's a weekend trip to the shore or a full-on tropical getaway, I hope you have some beachy relaxation coming your way soon! But even perfectly planned vacations can be made tedious if you lack the proper essentials. So here's a travel guide's worth of cheerful, Frugal Snob accessories from Jonathan Adler…
Mon 03.25
Polka dots are the perfect spring trend – graphic, flirty, and fun. But I prefer the subtlety of more abstract prints. There's nothing wrong with in-your-face dots, but for those who don't like to be so bold, there are other spotted alternatives to evoke the look. Zoe Saldana's black and white MICHAEL Michael Kors sweater […]
Thu 03.21
My beloved Bryan Boy's much-anticipated fur collab with Adrienne Landau is finally available! We first got a peek at the unisex collection at the start of NYFW, which after all of Fashion Month feels like an eternity ago. The timing couldn't be better, though. With spring having sprung just yesterday, I'm already racking my brain […]
Mon 02.18
Bali Barret, the women's universe artistic director at Hermès, and Commes de Garçons' Rei Kawakubo came together to create Commes de Carrés, a collection of twelve limited edition scarves that combine the craftsmanship of Hermes' silk carrés with the abstract patterns of CDG. The scarves are broken into two categories: black/white and colorful. The former […]