Peep Toe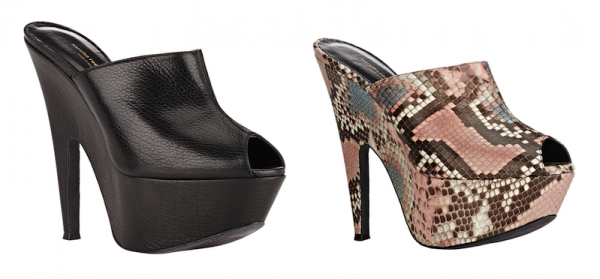 If there's one shoe of the season that I'm living for, it's the platform mule. I wore them pretty much every day in the '90s in a variety of colors and styles; a certain pair in particular was the standout, though – Ferragamos that I kept until they literally fell apart on the streets of NYC.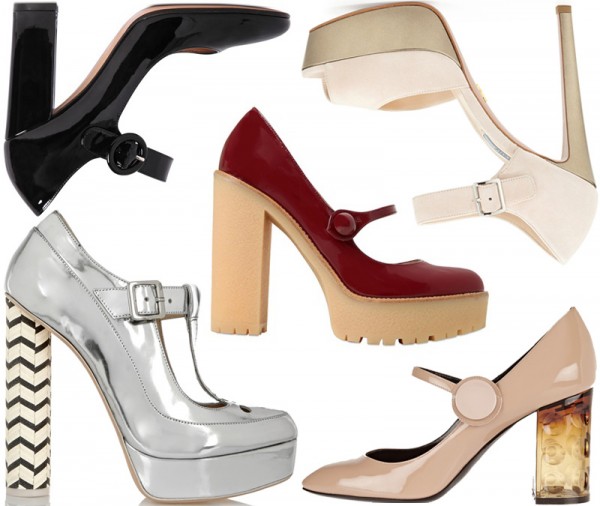 Though it's been the '70s show in fashion lately, definite shades of '90s cool have infiltrated – and no trend from that decade appeals to my sartorial sensibilities more than the chunky Mary Jane. Courtney Love's baby doll look may not be hot right now, but these shoes most certainly are. Today's version is sleeker than its predecessor, suggesting a higher sense of sophistication (grunge, these are not).
One year ago, American-heritage brand Palter DeLiso relaunched after lying dormant for decades. Established as the first luxury shoe company the US in 1927, its initial founders gained fame for their invention of the peep-toe slingback heel (sorry, Loubie lovers!), so to say Palter has some rich history is a bit of an understatement.
Each fall designers present us with a huge new selection of boots to line our closets with – Chelsea style, knee-highs, stiletto booties in suede, calf hair, moto-quilting…Since it's easy to go overboard with your credit card in hand, I've narrowed the list down from lusts to musts.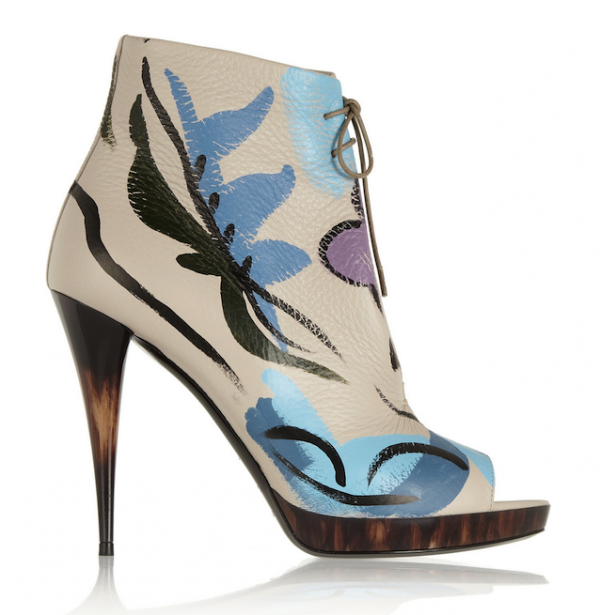 Seasons seem to meld together these days. Florals in fall? Why not? Burberry blooms in delicate shades of violet and blue along these off-white booties with the hand painting creating an almost watercolor effect.
Do cowgirls wear stilettos? They will if Gianvito Rossi has his way!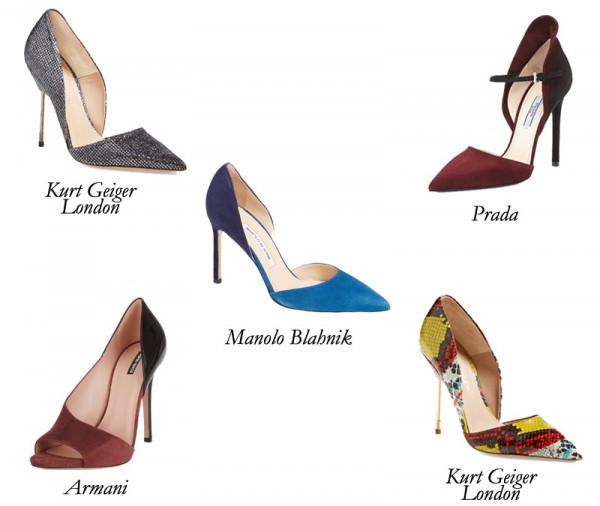 Few shoes are sexier than the d'Orsay pump…
Itching for summer when it barely feels like spring? Pick up a pair of these hybrid shoe-booties to get you through the transition months in in-between style.
When Carrie met Manolo, it was on-screen magic. When Sarah Jessica met George, it was real-life retail magic. Meet the SJP Collection, currently sold exclusively at Nordstrom. I've seen my fair share of celebrity line launches, none as well-received as the response Ms. Parker just enjoyed.