Skirts
Wed 11.06
It may be getting chillier outside, but I'm not ready to sacrifice my summer looks just yet. The solution? Sheer paneling!
Fri 10.25
I hate wearing the cheap polyester costumes that look more like craft projects than actual clothes, but I also don't want to spend on something I'm only going to wear once. This year my family is doing a Wizard of Oz theme, and I am of course the Wicked Witch since my girls snatched up the cuter Dorothy and Glinda the Good Witch characters.
Fri 10.25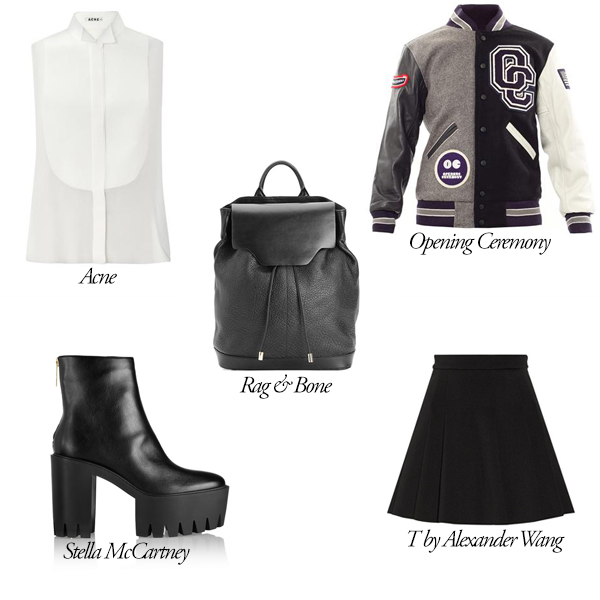 The chic backpack is gradually becoming less of an anomaly (just look at Marni's minimalist version) and more of a mainstay in the bag world. Rag & Bone is the latest to hop on board, and their casual-cool sensibility brings the perfect treatment to a streetwise rucksack.
Fri 10.18
It's that time of year again! The time where the weather gets cool and the plaid gets hot. Nothing says "pumpkin patch" and "apple picking" like a good piece of plaid. Celebrities are all over this fall favorite. What's your plaid style?
Thu 10.17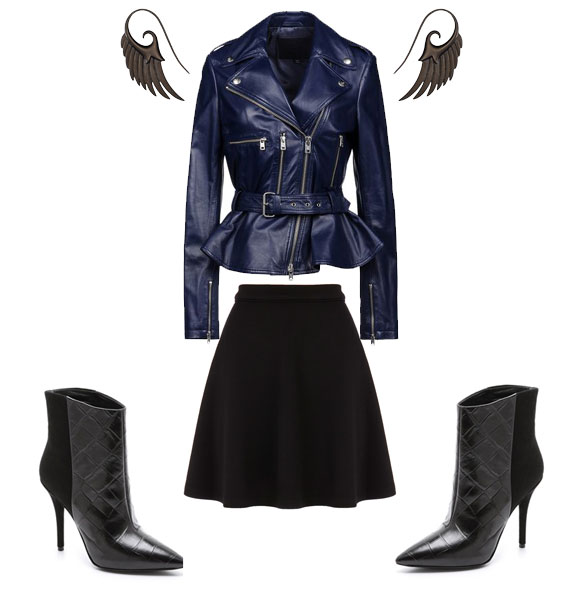 Lately it seems we have the urge to belt everything, and the inspiration comes from none other than the First Lady herself. While there's nothing wrong with wanting to cinch your waist in for well-defined curves, I don't recommend belting your J. Crew cardigans. Now belted biker jackets on the other hand – that I can get behind.
Wed 09.11
Nobody does glamorous all-American ease like Michael Kors. Not that looking as good as the glowy models who poured down his Spring 2014 runway (for a hefty 56 looks in total) is easy, but Kors sure makes it look impossibly effortless. And isn't that what glamour is all about? This year, he had me at the first burst of light and airy fur. Yes, fur.