Skirts
Wed 05.14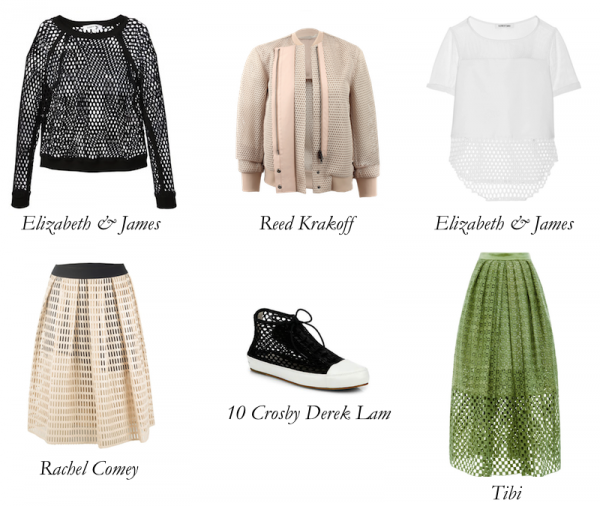 We played with mesh inserts last winter, but now that the weather is on our side, I say we go full-on mesh! It's an edgier take on the ladylike lace so prominent in spring, but we're not talking delicate mesh. I'm craving the loose, fishnet-like kind – the type that requires strategic layering.
Tue 03.18
Have you ever fallen in love with a piece seasons after it came gliding down the runway? Somehow it fell through the cracks, and now you have little to no chance of finding it…
Tue 01.14
I love the days when Target collection lookbooks are released. They let you prepare your shopping list for the big day when the pieces go up for sale, and thanks to London-based label Peter Pilotto, I have a feeling all of our wish lists are going to run long. Designers Pilotto and De Vos may be scaling back on price, but on print? Never.
Tue 01.07
I truly dislike nausea-inducing 3D movies. In fact, I hate them. I'm just trying not to use that word in 2014 (hey, I made it one week, right?)! 3D fashion, on the other hand, is a dimension I'm more than happy to step into.
Mon 12.16
Mira Duma's at the top of every designer's list. First Roger Vivier and Michael Kors, now Oscar de la Renta for his second Outnet-exclusive collection which will be hitting the online outlet tomorrow.
Wed 11.06
It may be getting chillier outside, but I'm not ready to sacrifice my summer looks just yet. The solution? Sheer paneling!
Fri 10.25
I hate wearing the cheap polyester costumes that look more like craft projects than actual clothes, but I also don't want to spend on something I'm only going to wear once. This year my family is doing a Wizard of Oz theme, and I am of course the Wicked Witch since my girls snatched up the cuter Dorothy and Glinda the Good Witch characters.
Fri 10.25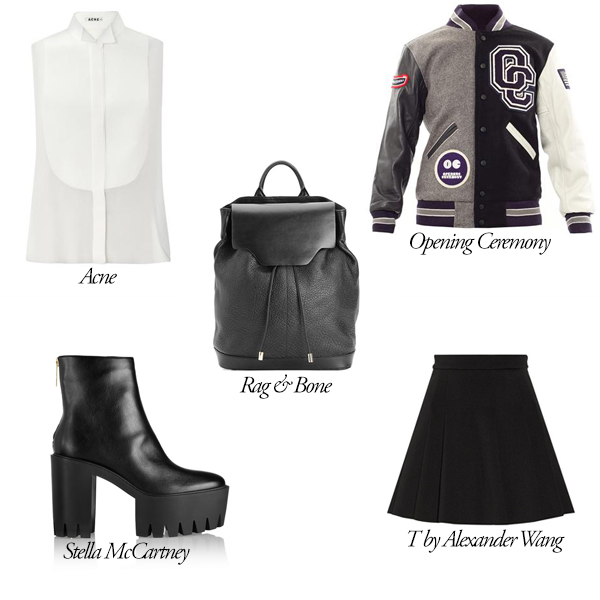 The chic backpack is gradually becoming less of an anomaly (just look at Marni's minimalist version) and more of a mainstay in the bag world. Rag & Bone is the latest to hop on board, and their casual-cool sensibility brings the perfect treatment to a streetwise rucksack.
Fri 10.18
It's that time of year again! The time where the weather gets cool and the plaid gets hot. Nothing says "pumpkin patch" and "apple picking" like a good piece of plaid. Celebrities are all over this fall favorite. What's your plaid style?