Tops
Mon 04.14
I went to see the new musical Harmony last week, and fell in love with one of the character's capes – a velvet capelet with long straps that went under the arms and tied in the back. Some costumes can only be pulled off on a stage, but these are pieces you can integrate naturally in everyday life, whether you're on the beach, playing in the rain, or out on a Friday night!
Tue 04.08
Reese Witherspoon shows off her sunny disposition not just with a smile, but with a vibrant yellow sweater. This is transitional dressing at its best, not to mention a great excuse to show off your legs if you keep them as toned as Reese's!
Wed 03.19
Sometimes making a fashion statement requires spelling it out for all to see. Whether you're showing love to a favorite designer in print, or just letting everyone know that you couldn't find anything to wear today, let your clothes do the talking. Remember, though, this is a cute look for co-eds, not for those over 30. That's when it's time to stop wearing your words on your sleeve, and when it comes to making fashion statements, embracing the art of subtle chic.
Mon 02.24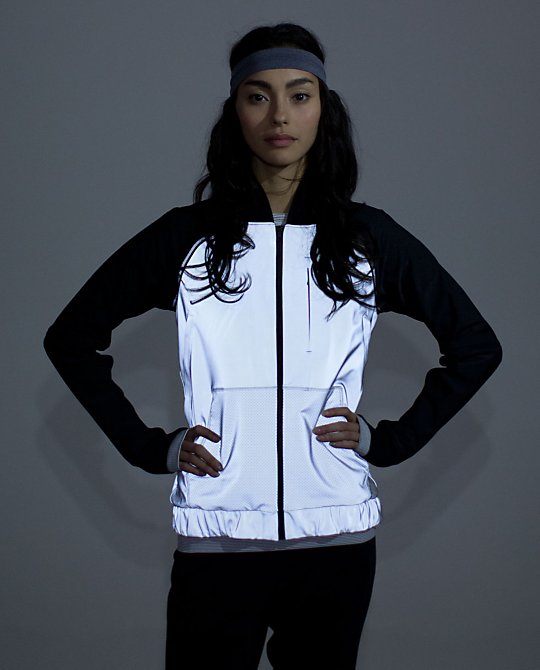 How cool is this jacket ($228)? It's part of a whole line that Lululemon launched featuring reflective panels, so you can safely run outdoors even when it gets dark and cold at 5 p.m. The line is the ultimate in functional and fashionable outerwear. I've been running in one of the reflective jackets and not only is it comfortable, it's lightweight and warm.
Mon 01.27
Rejoice! It's the era of the sweatshirt, and I'm all about comfort couture so this is a trend I'm jumping on. First the Birkenstock and now sweats. Schlepping has never been so chic! Seriously, when are pajamas going to be acceptable to wear out? Oh yeah, that already happened.
Thu 01.16
Fashion Month is just around the corner, and while I'm more than excited to see all the latest and greatest, I'm somewhat dreading the exhausting schedule that accompanies this. By the end of Fashion Week, I'm reaching for pajamas like Marc Jacobs does.
Tue 01.14
This jacket puts every dull, black blazer to shame. It offers the sexy fit of stretchy material, the structure of understated shoulder pads, the bad girl edge of leather, and a pop of electric blue just for kicks. Imagine the dramatic entrance you'd make walking into dinner and removing this jacket, blinding everyone with its vivid blue flair.
Tue 01.14
I love the days when Target collection lookbooks are released. They let you prepare your shopping list for the big day when the pieces go up for sale, and thanks to London-based label Peter Pilotto, I have a feeling all of our wish lists are going to run long. Designers Pilotto and De Vos may be scaling back on price, but on print? Never.
Thu 01.09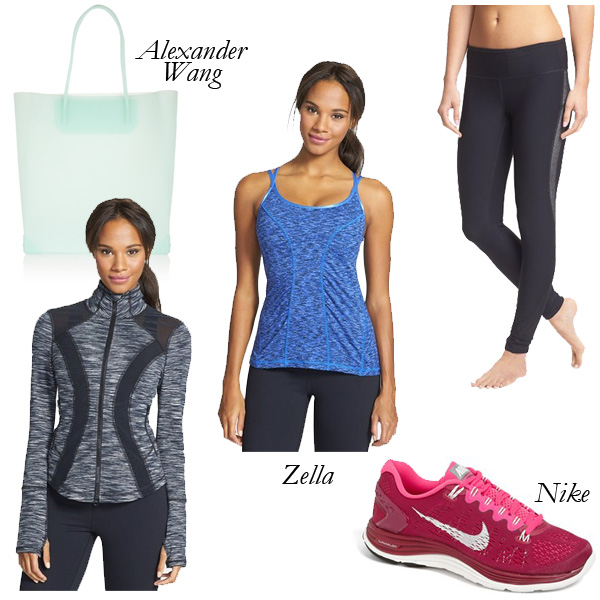 Have you been sticking to that New Year's resolution to hit the gym? Even if you haven't, it's never to late to get back in the game, and nothing will help motivate you more than cute workout gear! Baggy, old tees and sweats hide your body, even the parts you're proud of.