Tops
Pairing stripes with more stripes is an endeavor that not every Snob could pull off, but this is Olivia Palermo, front row fixture extraordinaire, and it's not her first time dressing outside the lines – or in this case, in them. Personally, I love the look, even with mismatched stripes.
Not sure which tops to pair with your summer skirts or skinnies? Here are the silhouettes you need…
If you think it's hard choosing an outfit in the morning, imagine if you were photographed all day, every day, oftentimes on paparazzi-filled red carpets. The whole process of getting dressed becomes infinitely easier when the bulk of the coordinating is done by designers…
I am loving the current vest trend so much, I've compiled a top five list with a vest for every lifestyle and/or occasion. The latest aren't cropped waistcoats. They are long, lean, and have at least one major detail that makes them feel special.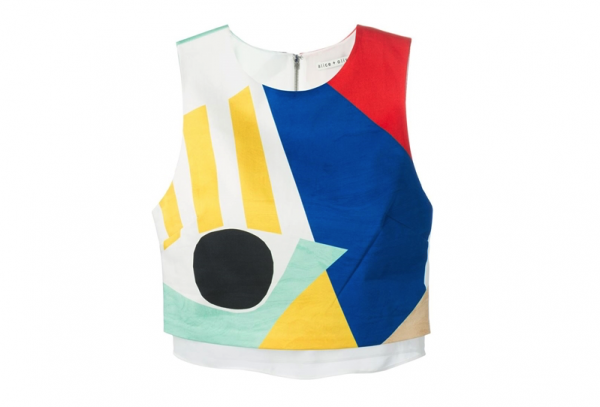 What I love about warm weather (besides the obvious) is that you never have to worry about a coat or bulky scarf covering up that gorgeous new top you just bought. Alice + Olivia's artful crop deserves the attention of every set of eyes in the room…
After you spent all that time deciding what to pack for your trip (and which bags to pack everything in), dressing for a long flight can feel more daunting that it should. Now imagine you KNOW you're going to be photographed by the paparazzi…
I rarely do outfit posts on the site, but I just love this look!
What do Kate Hudson, Gisele Bündchen, Kylie Jenner, and Mindy Kaling have in common? Besides, of course, the fact that they're all women with enviable careers (if not mega-powerful families).
Naomi Watts is flawless. I'm sure that makes getting dressed an easier process, but credit where credit is due and credit is DUE for this Jimmy Kimmel Live outfit.