Tops
Mon 09.15
It's another home run for Target collabs! This is Frugal dressing at its best. Python prints, swiss dot tops bedecked in pussy bows, thick belts to cinch in a womanly waist…Joseph Altuzarra's are rich, sumptuous pieces – the kind you would expect to pay way more for than you will.
Thu 08.14
For his mere 30 years, Joseph Altuzarra isn't just an especially precocious designer. He makes elevated clothes for the fully realized, fully grown woman. Happily, his latest venture is no exception. Runway versus real life? Where many designers have trouble bridging the gap, Joseph has effortlessly solved the equation with his highly covetable, entirely wearable collection for Target.
Thu 08.14
We're used to Cate Blanchett looking glamorous and sophisticated, and while this is really no different, it is nice to see her let her hair down a little bit and have some fun!
Wed 07.30
Are ponchos back? They made their first sartorial appearance in Peru around 500 B.C. so to say the look has staying power would be an understatement. Regardless, if it's a trend that will be making the rounds this upcoming season, I am more than ready to pull back on one of my all-time favorite styles.
Tue 07.29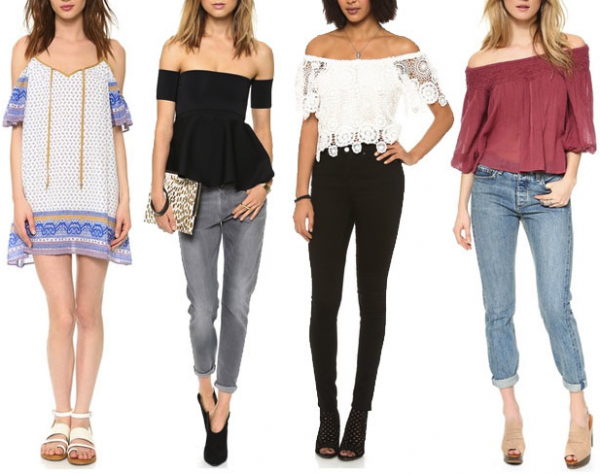 While I love a good bare shoulder, the newest crop of pieces border on vulgar. Some designers appear to be underestimating the power of the shoulder. Just a flash of skin is all you need to make your point.
Wed 07.09
If there were ever a collection that seemed to be curated entirely for me, this is it. Narcissism aside, my deep affinity for Balmain stems not only from the brilliant interpretations Olivier Rousteing produces each season, but from the artisanal craft coming forth from each and every, single piece.
Tue 07.01
You probably already have plans this weekend that involve friends, fireworks, and a lot of delicious food. Though that's certainly a great way to celebrate July 4th, how about adding on to that? By shopping! Yes, there really are few things more American than that, however, I'm talking about socially conscious shopping – supporting a clothing line that builds up our economy and provides jobs for Americans.
Wed 06.18
The Queen of the Wrap Dress has something new for us to wrap ourselves in – silk vests. These are perfect for summer nights when you want to keep out the chill or days when you just want to look hot!
Wed 05.14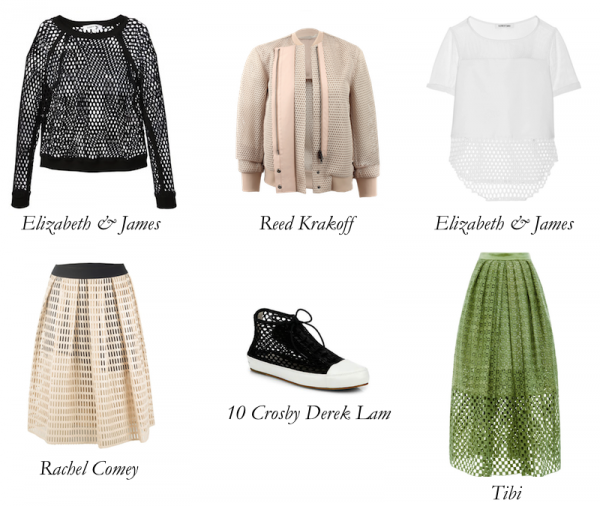 We played with mesh inserts last winter, but now that the weather is on our side, I say we go full-on mesh! It's an edgier take on the ladylike lace so prominent in spring, but we're not talking delicate mesh. I'm craving the loose, fishnet-like kind – the type that requires strategic layering.