Tops
Mon 02.24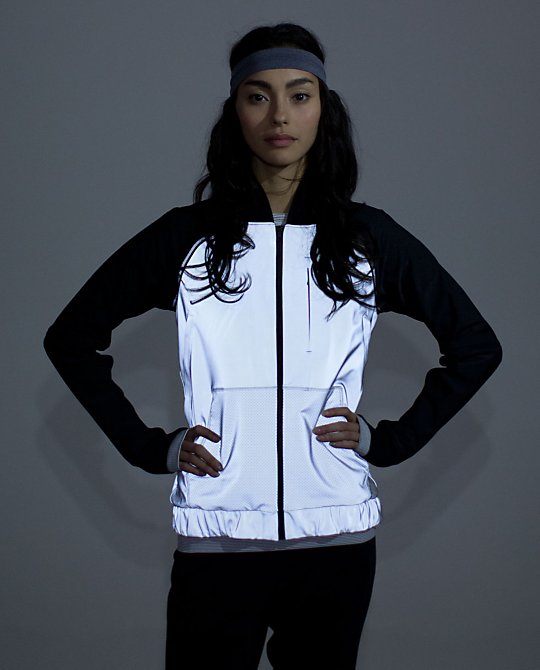 How cool is this jacket ($228)? It's part of a whole line that Lululemon launched featuring reflective panels, so you can safely run outdoors even when it gets dark and cold at 5 p.m. The line is the ultimate in functional and fashionable outerwear. I've been running in one of the reflective jackets and not only is it comfortable, it's lightweight and warm.
Mon 01.27
Rejoice! It's the era of the sweatshirt, and I'm all about comfort couture so this is a trend I'm jumping on. First the Birkenstock and now sweats. Schlepping has never been so chic! Seriously, when are pajamas going to be acceptable to wear out? Oh yeah, that already happened.
Thu 01.16
Fashion Month is just around the corner, and while I'm more than excited to see all the latest and greatest, I'm somewhat dreading the exhausting schedule that accompanies this. By the end of Fashion Week, I'm reaching for pajamas like Marc Jacobs does.
Tue 01.14
This jacket puts every dull, black blazer to shame. It offers the sexy fit of stretchy material, the structure of understated shoulder pads, the bad girl edge of leather, and a pop of electric blue just for kicks. Imagine the dramatic entrance you'd make walking into dinner and removing this jacket, blinding everyone with its vivid blue flair.
Tue 01.14
I love the days when Target collection lookbooks are released. They let you prepare your shopping list for the big day when the pieces go up for sale, and thanks to London-based label Peter Pilotto, I have a feeling all of our wish lists are going to run long. Designers Pilotto and De Vos may be scaling back on price, but on print? Never.
Thu 01.09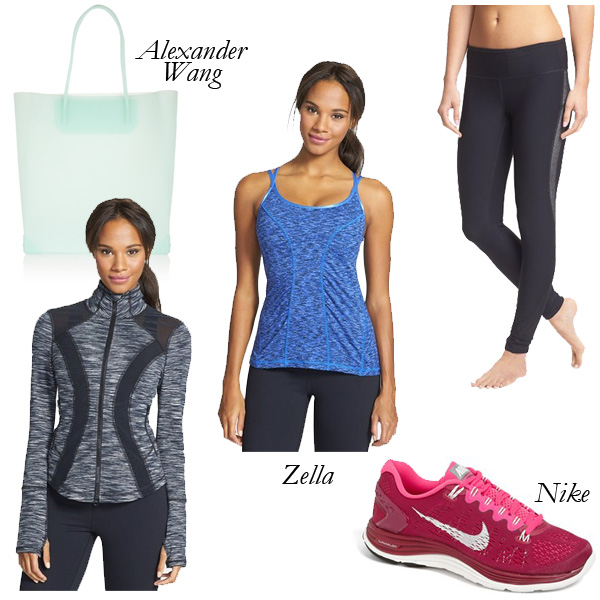 Have you been sticking to that New Year's resolution to hit the gym? Even if you haven't, it's never to late to get back in the game, and nothing will help motivate you more than cute workout gear! Baggy, old tees and sweats hide your body, even the parts you're proud of.
Mon 12.30
Heading to the slopes for New Year's? Ski trips and the clothes they entail often leave you feeling puffed up like a marshmallow, even indoors by the fire. Yet these sleek black cashmere leggings will keep you looking good and thanks to their cozy fleece lining, staying warm, which is something you do not want to sacrifice when you're standing in freezing wind.
Mon 11.25
Costume designer Trish Summerville and I caught up on the red carpet of the Catching Fire premiere to discuss her work on the film and her tie-in collaboration with NET-A-PORTER – Capitol Couture. Trish didn't make the costumes for the first Hunger Games, so she had to play catch-up, and in the end, far outdid all expectations.
Tue 11.12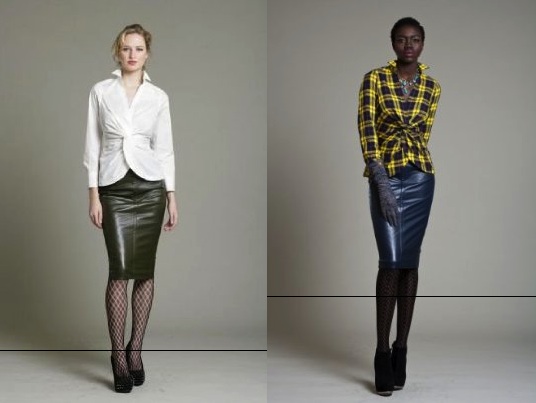 Back in the '90s, I was so enamored by a young designer named Byron Lars that I reached out and procured the license to sell his line in Taiwan. The piece that started it all? The twist front top! Its bold body contouring elevates a simple collared blouse to an avant-garde structural shirt that draws in your waist, accentuating your curves flawlessly.