Tops
Frankly, come springtime, a Snob yearns for floral fashion even more than a bouquet of roses (Can you imagine if your guy brought home blooms from Tiffany's, rather than from the florist? A girl can dream!), and it looks like Vanessa Hudgens hit the mother lode…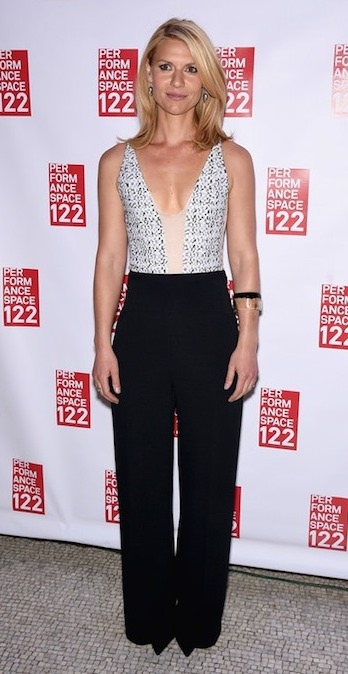 Okay, I know it isn't Friday yet (I know this all too well), but I'm calling it now: Claire Danes had the best outfit of the week.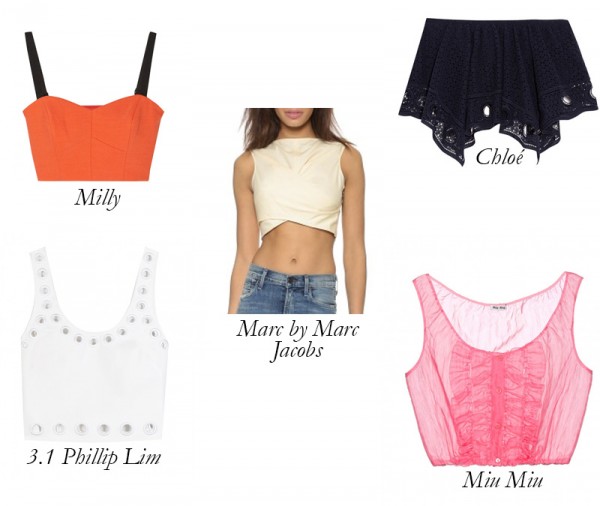 I'm here to say don't dismiss the crop top just yet! It's a trend no more, having evolved into a contemporary staple, especially as trouser and jean waists stay high.
Sarah Hyland bloomed in her spring crops recently wearing a top by ALC, a flirty white skirt and Bionda Castana pumps. This outfit is perfectly pretty and hits all the basics for the season…
Reese is always a breath of fresh air, and this look is no exception. Carrying the Row Satchel 12 tote and wearing Thierry Lasry Sexxxy sunglasses, she stepped out recently looking like a spring day.
Ohm K is a new Brooklyn-based yoga wellness brand launched a few months ago by a yogi and a cycling instructor.
Fabletics is the much buzzed-about, surprisingly affordable activewear line co-founded by Kate Hudson. Everything is priced under $100, and most items are priced way under $100.
Pantsuits tend to be aging, even the sleekest ones out there, which is exactly what makes this youthful winter white so refreshing…
Sometimes you see something fab, but then again, you feel like it's probably way too specific to make it a reality in your life. Take Esteban Cortazar's cape-like, flowing chiffon top: When you first see it, you might think "one-night stand," but this is a piece that's down for some commitment.