Alexander McQueen
When a good sale comes your way, you stop everything you're doing and get to shopping. Items already discounted, some by as much as 50%, are getting an additional cut of 30% off just for Bag Snobs with the code BS30FR. And FREE SHIPPING. What?!
How is it already Monday again? I'm not going to opine on why the weekend goes by in the blink of an eye, while a workday can feel like an eternity. Instead, I'm going to distract myself with a bunch of bags that have me all starry-eyed.
All right, I can barely get my husband to stand my culottes, let alone get him in a pair, but Alexander McQueen's SS16 mulottes (Is this a term? It is now!) give me hope that the trend will be making its way into menswear soon. Guys must get tired of wearing the same old shorts all summer long, no? This is a fun alternative – and a much cooler one than a pair of bootcut jeans.
It's that special time during sale season when a mere price reduction isn't enough to turn our heads. As seen on Shopbop yesterday and Luisa via Roma today, it's all about the sale on sales! Right now, LVR is offering an additional 15% off already discounted items…
Personal style is just that – personal. But as a writer develops his voice by reading the work of classic authors or an artist learns his craft by studying the genius of generations past, so do we evolve our fashion sense by observing and appreciating the style of others.
We love exotics because well, they're exotic, but this takes the jungle vibe a step further. It's downright dangerous looking! And who doesn't crave the element of danger every now and again?

I've got so much love for this hard-case bag with a cool metal cage wrapped around it. Badass, bondage-inspired, and even a little ladylike, Alexander McQueen delivers all the classic elements of a show bag, though here's the clincher: you can actually use it!
When it comes to days of the week, each one receives some kind of love: Sunday Funday, Hump Day, "Thursday's the new Friday," TGIF…Except Monday. Odds are Monday is your least favorite day because, well, it's kind of a drag.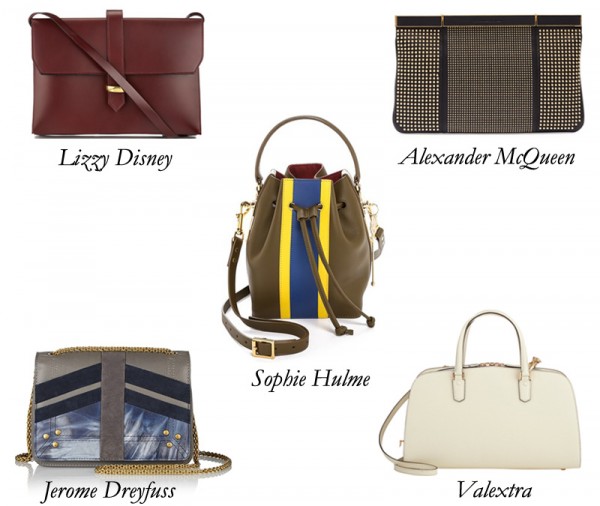 Summer sales have been going on for a while, which means that the discounts are getting really good – and also that a lot of the most sought-after pieces have already been swiped up! I know you'd probably rather go home and pass out for an hour before you get your weekend started tonight…