Alexander McQueen
Mon 12.15
Valentine's Day must be coming early this year. How else can you explain the sudden influx of bags that are wearing the symbol of love loud and proud? Cute and quintessential, hearts never go out of style, and they will just about always make you happy.
Thu 12.11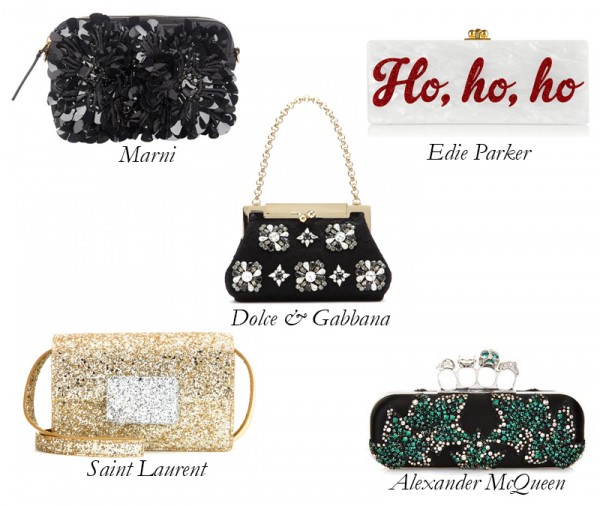 Maybe it's just the holiday spirit taking over my senses, but suddenly I'm seeing a whole brigade of bags that could double as festive decorations for your Christmas tree. From clusters of beads and jewels to fanciful adornments to glitter galore to in-your-face lettering, forget the strung bright lights…
Wed 12.10
Bing Crosby fantasized about a white Christmas back in 1942, and some things never change. I can't speak for Bing, but I know I'm still hoping to see white come December 25th…
Tue 11.11
Fur bags may not keep us warm like our coats and vests do, but there's something special about them. Much like pumpkin spice lattes (and pumpkin anything, really), these are luxuries best enjoyed during a certain time of year – and that time is now.
Tue 11.11
While we're on a '90s kick, let me mention yet another of the decade's most beloved looks – the checked skirt. This pattern has got to be the biggest street style trend of the season.
Wed 10.08
The sensible wedge gets a stylish update for fall. Sure, these aren't all that attention-grabbing, but they're flattering, easy for any occasion, and best of all, incredibly comfortable. As in, house slippers comfortable. As much as I'd love to wear my most seductive stiletto from sunup to sundown, it's just not feasible…
Wed 09.24
Red is the color of love, sex, and fire; to sum it up in one word – passion! Wield this power wisely as we head into fall by painting your wardrobe with the richest of scarlet hues. It's the season's chicest shade. Usually, I try to mix it up, but I'll go so far as to say that I'd wear red from head to toe. Why not?
Wed 08.20
The last few seasons have been all about the skirt, particularly the ultra-feminine midi. Now I'm in the mood for the stark opposite – menswear-inspired pants.
Mon 07.28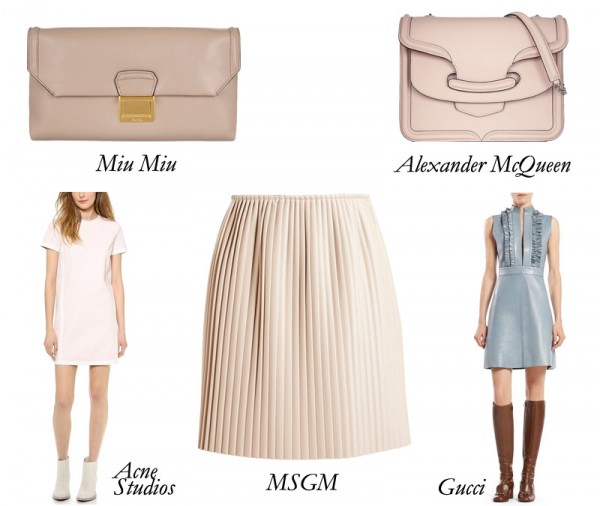 Pastels are for spring, you say? Not anymore! Or at least, not only for spring. Sooner or later, we must accept that fall will be here soon. I know, I know…the summer just started! It's okay, though, because we can keep the color palette going through autumn…