Alexander McQueen

I've got so much love for this hard-case bag with a cool metal cage wrapped around it. Badass, bondage-inspired, and even a little ladylike, Alexander McQueen delivers all the classic elements of a show bag, though here's the clincher: you can actually use it!
When it comes to days of the week, each one receives some kind of love: Sunday Funday, Hump Day, "Thursday's the new Friday," TGIF…Except Monday. Odds are Monday is your least favorite day because, well, it's kind of a drag.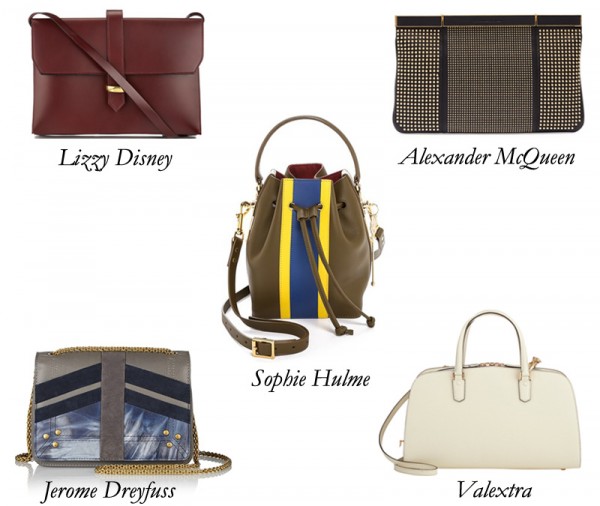 Summer sales have been going on for a while, which means that the discounts are getting really good – and also that a lot of the most sought-after pieces have already been swiped up! I know you'd probably rather go home and pass out for an hour before you get your weekend started tonight…
There seems to be a relatively consistent image of what a successful woman should wear, from hair and makeup to clothes and shoes. While fitting this mold isn't a bad thing, sometimes a girl just wants to branch out, toughen things up a little bit.
Could simple, streamlined totes be having a moment? Sure, elegant Célines and Victoria Beckhams have been Snob favorites for years, but you don't necessarily expect Bad Gal RiRi to carry such a classic style. Maybe it's in response to all of the clown couture we see paraded on the streets.
It's exciting enough to find a great bag on sale, but to find a bag for under $250? That's the dream! Check out some of the latest below…
Mourning the finale of Game of Thrones? To celebrate the season that finally gave us hope that Khaleesi would come into full power (no spoilers here, as I haven't read the books; just my wishful thinking on my part along with everyone else's!), here is an outfit that is befitting of Daenerys Stormborn…
If you have not adopted the use of a pouch that can be transferred from bag to bag, you are seriously making your life very difficult. The catch-all essential, for everything from receipts to lip gloss to keys…
I'm on a quick vacation this weekend, but even when I'm away, I can always make time for online sale shopping – especially when the bags are as gorgeous as these!