Balenciaga
Tue 03.04
Face it – you've become permanently attached to your smart phone, tablet, and laptop. And by you, I mean me! It feels like my life would fall apart if any one of these things were to disappear or be damaged. Just like you would with anything that is so precious in your life, you make sure it's safe and snuggled up in the most fabulous coverings.
Tue 02.25
The moment Coco Chanel slipped her beau's oversized sweater on over her dress, so began the revolution of glamorous cross-dressing. Nearly a century later, the combination holds strong, and there's nothing quite as perfect as a sumptuously too-big sweater and a delicate slip dress when it comes to transitional dressing.
Mon 01.27
Rejoice! It's the era of the sweatshirt, and I'm all about comfort couture so this is a trend I'm jumping on. First the Birkenstock and now sweats. Schlepping has never been so chic! Seriously, when are pajamas going to be acceptable to wear out? Oh yeah, that already happened.
Fri 01.24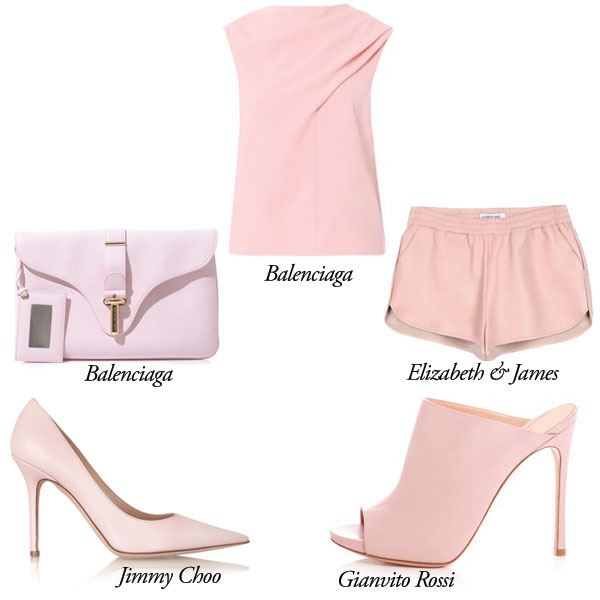 I have an unabashed love of anything pink. After giving birth, I carried a pink diaper bag, even though I'd had a boy (What? He wasn't the one carrying it – I was). I don't have daughters; it's my biggest regret in life…So I painted my laundry room pink, complete with giant pink Pottery Barn girls' chandelier.
Mon 01.13
It was an absolute dream to be able to attend the Golden Globes. Well, I didn't actually attend the awards show, only the parties and I wasn't actually ON the red carpet but I was pretty darn close. Apparently I photo bombed Ryan Seacrest all night on the E! red carpet show, I am hanging […]
Wed 12.18
This simple and refined lady bag will not only outlast it through the thick and thin of trends, it is a bag captivating enough to keep you cherishing it forever. The Le Dix Cartables pays respect to the elegant old guard of Balenciaga, with its classic silhouette and prim, structured feel. At the same time, thanks to Alexander Wang's ever forward-gazing eye, it feels undeniably new millennium by nature. It's literally the best of both worlds.
Mon 12.09
Love, love, love! This bag proves Alexander Wang is capable of imbuing the near-immaculate house of Balenciaga (from Cristobal to Nicolas) with his distinct brand of street-style savvy – without abandoning their finely cultivated aesthetic.
Mon 11.18
Some Snobs hate winter because it means covering up a season's worth of glittering outfits, and while I understand the frustration, there is a way to stay chic in the snow – by making your coat a part of the look!
Thu 11.07
From the enigmatic and avant-garde to the upbeat and ladylike (and oft monogram-laden): While both have storied histories, the house of Balenciaga could not be more different from mega-brand Louis Vuitton. Yet the wise choice of Nicolas Ghesquière to succeed Marc Jacobs was of no surprise to me.