Bottega Veneta
Mon 02.24
Milan Fashion Week: land of luscious leathers, sophisticated street style with an ever-outlandish twist, and where the avant-garde is sure to merge with the classic. Fall 2014 was no exception. While it was hard to narrow the list down to just three, here are my favorites from the Milan runways…
Wed 02.12
Meet Blythe, a Hasbro doll who's recently gone life-size for a modeling gig. The job? Debuting the Bottega Veneta Spring/Summer 2014 collection in the windows of their flagship 5th Ave. store!
Tue 01.07
The first month of 2014 welcomes a new style from Bottega Veneta, the likes of which we've never seen from the house. While their iconic weave remains neatly in tact, the unusual shape is as fresh as it gets.
Fri 12.06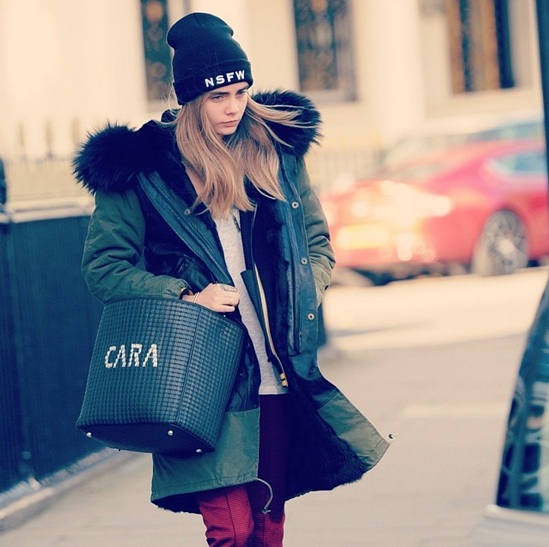 Maybe it's all the competition out there. Maybe it's because we're tired of seeing ourselves – and our accessories – coming and going. Or maybe we're just coming around to the long-lived fact that nice things feel even nicer when they've been customized.
Tue 12.03
Tis the time for embellished accessories, but I say, keep your clutch minimal this season. Pouches aren't just for girls who don't like to carry real bags (gasp!) and holding makeup anymore. The simple pouch has elevated itself to become the ultimate chic touch.
Mon 11.25
It's time to gear up for battle, and by battle I mean Black Friday (and all the sale days preceding, as it seems they're earlier and earlier every year!) and by gear I mean a belt bag. It may seem crazy to suggest buying a bag in order to go buy other things, but it's better to be hands-free so that you can shop in top form.
Tue 11.12
Spring may seem far away, but we're always shopping a season (or two) ahead and have already spotted a big trend to watch – winged accessories. While the butterfly is nothing new in fashion, its incarnations are getting more and more intricate from Bottega's abstract patchwork or Sergio Rossi's filigree heels. Which wings will you be flying with this spring?
Tue 11.05
Forget the clutch for now. It's the pouch that's the real fashion-editor favorite of the moment. Why, you ask? Pouches are easy to grab, more low-key than their structured counterparts, and instantly make you look like an insider. And don't think they're meant to be reserved just for day (while they do make for perfect street-style photographer fodder).