Chanel
Thu 12.05
Karl Lagerfeld has combined two of our favorite things – Chanel No 5 and bags – to create what's destined to be a street style sensation. The idea behind this transparent plexiglass clutch? According to him, "I think it's cute."
Wed 12.04
Just one more week until Chanel unveils the 2013/14 Métiers d'Art collection in my adopted hometown! As excited as I am for the show, I'm just as thrilled to see Karl Lagerfeld's new film The Return. It features Geraldine Chaplin as Coco Chanel, a role that according to Karl required her to be mean, as Coco had a mean streak herself.
Mon 12.02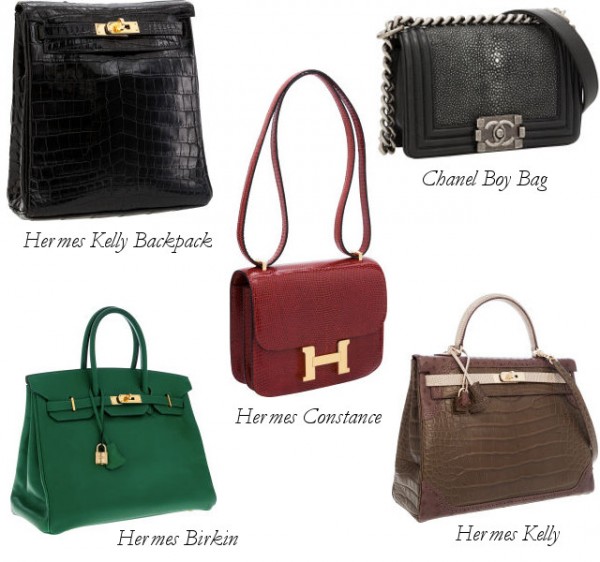 Auctions are some of the best places to find unique pieces, and Heritage Auctions, the "World's Largest Collectibles Auctioneer" has more than a few exotic, noteworthy collectibles from the likes of much-loved brands Hermès, Chanel, and Cartier. It's time to make your list for Santa – just make sure he knows the bidding ends on December 9th and 10th!
Thu 11.21
Beloved by in-the-know downtown girls and the Olsen twins alike, What Goes Around Comes Around has been a trusted New York City institution for vintage finds for years. When it comes to vintage (from iconic designer pieces to perfectly beat-up old T-shirts), there is no experience quite like going to their Soho location and scoring a rare find.
Wed 11.20
If it seems that Dallas is becoming a major fashion hub, that's because it is! Chanel has cemented this fact by choosing my adopted city to debut its latest film – The Return. Following the success of last year's 18-minute short Once Upon a Time, Karl Lagerfeld has once again taken up writing and directing, this time expanding to a 30-minute feature.
Fri 11.01
Moms-to-be always ask about diaper bags, but what about those nine long months of being pregnant? Don't get me wrong: I loved being pregnant, so I'm not talking Grace Kelly "hide-the-bump" types of bags. Instead, the stylish kind that make you feel pretty, even if that's their sole purpose.