Chanel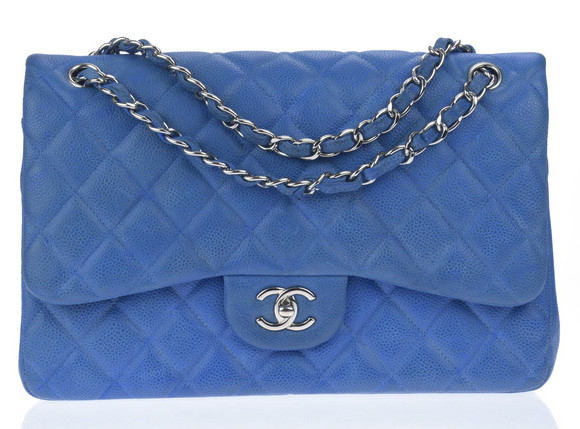 Today is the final day to enter to win this gorgeous Chanel Jumbo Flap bag from Designer Vault!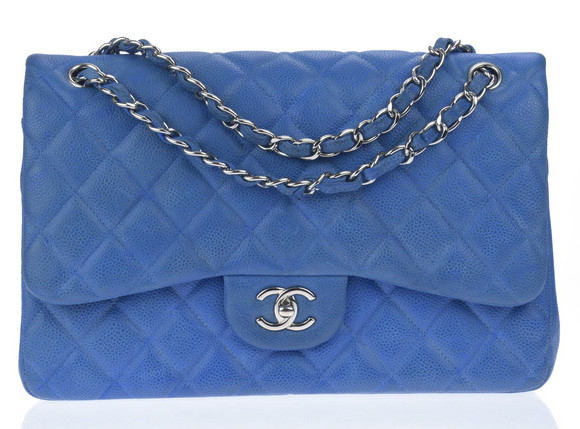 Have you entered our Mother's Day giveaway yet? Click here for your chance to win a Jumbo Chanel Classic Flap bag from Designer Vault…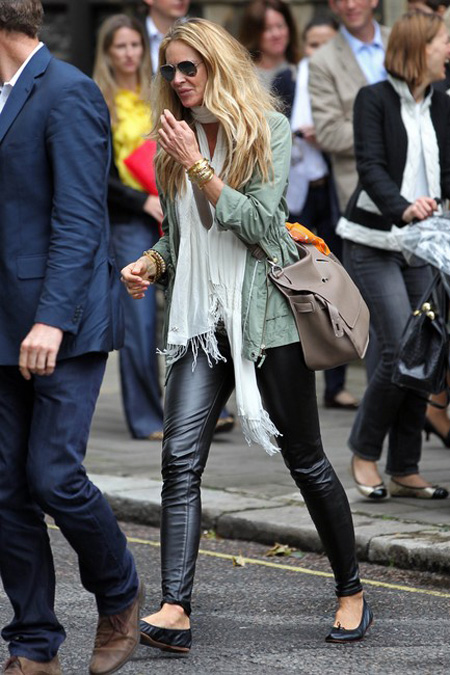 In honor of Mother's Day this upcoming Sunday, I've pulled together a list of gift options (bags, natch) that will not only delight her sartorial sense, but will give her the function she needs as a parent – of a child of any age. Take Elle Macpherson's Hermès Jypsiere. She carried this when her kids were toddlers, and thanks to the timelessness and high-quality nature of Hermès pieces, it remains a go-to for her even now that they're older.
Featured Items
Front is the new back. And pack is the new bag. When it comes to casual dressing, the latest celeb bag trend isn't just the roomy backpack, from the classic and quilted to the rugged and safari-inspired. It's carrying your backpack in the front. Think 360° and use the straps to your full advantage. Also, use your hands. While the appeal of the backpack has long been in its capacity to free you up, now is the time to take a hands-on approach.
Featured Items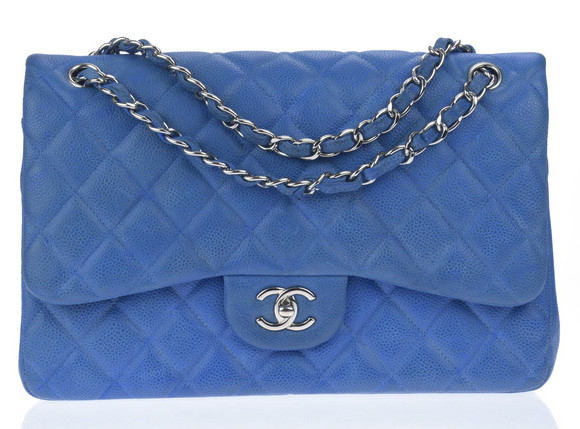 For a mom, the best gift on Mother's Day is the love of her children. But since she hopefully already has that, the next best thing is a Chanel Classic Flap bag (in JUMBO)! In honor of the May 8th holiday, we've partnered up with Designer Vault to give away just that – a blue Caviar leather Jumbo in excellent condition (estimated retail value: $5,500). I have my fingers crossed that you'll win, but if you don't, you'll want a back-up present; e-commerce luxury consignment boutique Designer Vault has everything from Chanel bags to jewelry to shoes, all of which are sure to delight the finest lady in your life. Besides, if you do win, you'll get to keep the gift you bought her (or if you're a really great son or daughter, she'll have the most memorable Mother's Day ever!).
Off-duty model fashion always piques our interest – especially when covetable bags are involved – and few models get more photographer attention than Victoria's Secret Angels. Their individual styles aren't just on display in lingerie and swimwear shoots; they're even more prominent in everyday moments. From Adriana Lima's well-priced basic black tote to Alessandra Ambrosio's on-trend Fendi to Candice Swanepoel's classic Chanel Flap, there's enough variety to suit every personality – and with the frugally-priced alternatives I found, every budget as well.
Featured Items
Sometimes it's more entertaining to watch the show on the street than it is to watch the show on the runway. That's how I felt during Paris Fashion Week, especially any time I spotted a well-heeled attendee who hadn't been dressed by a brand (a trend that has gotten more and more common over the years). On the runways, we saw bags on chains at Nina Ricci and Valentino, oversized clutches at Balenciaga, and scarf-wrapped handles at Louis Vuitton…
Featured Items
The business of re-commerce is bigger than ever, thanks to social media and technology. With so many sites around, it's hard to navigate and zero in on the best. I recently discovered LGS in Dallas (and Chicago!), founded by two childhood friends, Brielle Buchberg and Lindsay Segal. LGS is Brie and Lindsay's joint vision: A curated designer retail experience and consignment boutique rolled into one.
Okay, I'm trying not to harp on about this, as some people have told me to get over the fact that my bag was stolen, but wouldn't you be upset if you lost this gorgeous Ferragamoicon?? The striped Spring 2016 style is surprisingly easy to incorporate into your wardrobe, whether you're pairing it with red fur like I did or simply basic black. Plus, it was taken from an invite-only presentation, rather than a public event, which just makes you wonder all the more who took it…anyway, I intend to pick up another Ferragamo, and in the meantime, there are plenty of other bags to get me through the season.
Featured Items