Chanel
We all know and love Chanel Flap bags, and many own one or two (or a dozen); but not everyone understands the difference between the Classic Flap vs. the 2.55 Flap. Whether you're researching for an upcoming purchase or just want a fun bit of trivia for your next cocktail party, here's the rundown…
Featured Items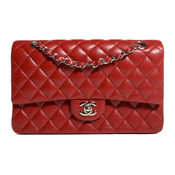 I've been loving the ladylike vibe of street style lately. My fingers are crossed that the trend will continue through the upcoming Fashion Month, but I'm sure some clown couture will sneak its way in, as always. Oh well! Until then, let's revel in some sophistication. Whether you're dressed in a pleated mini like Taylor Swift or leather sweats and sneakers like model Irina Shayk, a structured, feminine bag will always look good. Gigi Hadid's sleek Saint Laurent is my favorite…
Featured Items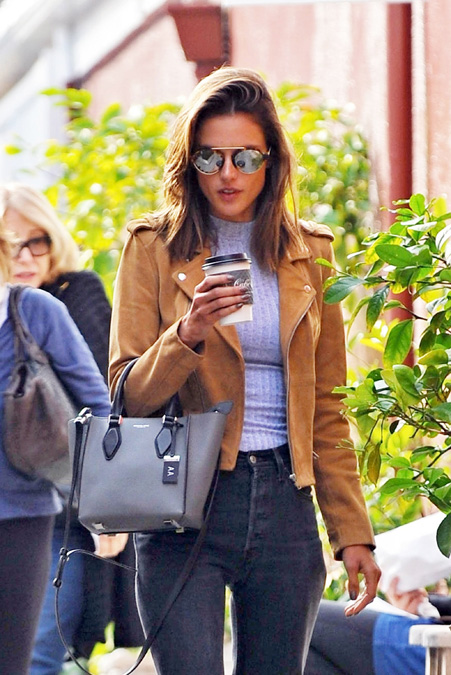 While we love bags of all shapes, sizes, and styles, there are many that call for specific, often elegant occasions. And I don't know about you, but I don't spend most days in a ball gown (I do spend most of my dreams in one, though!). What we shop for more than anything else is the bag we can wear with our everyday uniform: jeans. That isn't to say that an accessory fit for this kind of outfit must be boring or basic.
Featured Items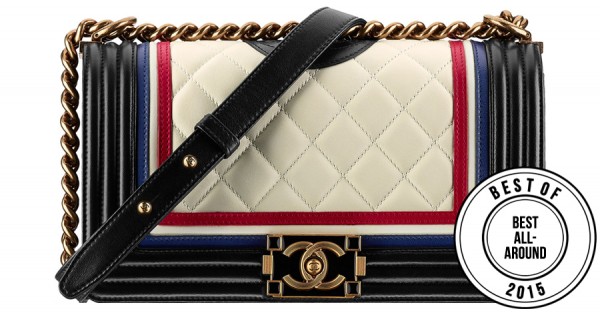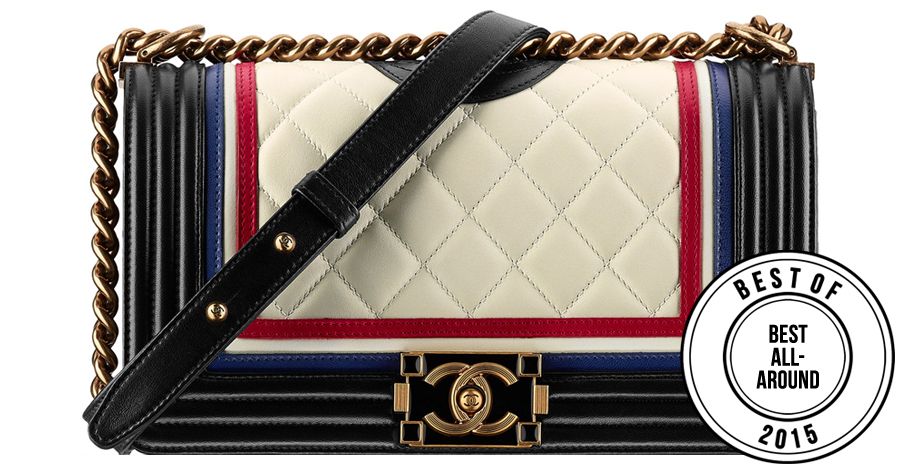 The votes are in! Scroll through to find out which designers you're awarding with the year's top honors…
Featured Items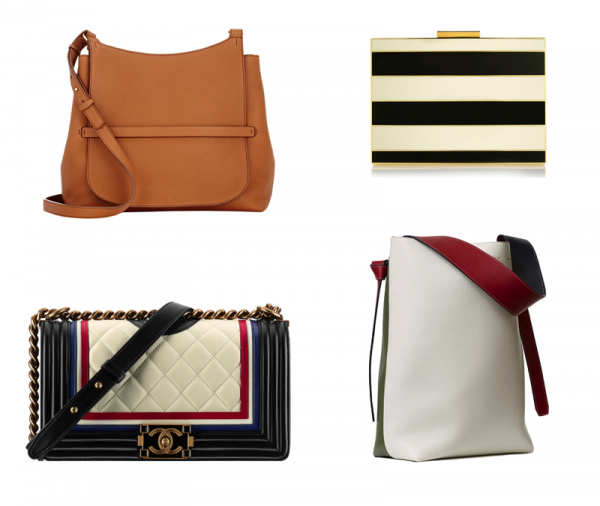 With 2015 comfortably behind us, we're looking forward towards a fresh year, at least for the most part. As awards season quickly approaches, it's time we take stock of the best, worst, and most memorable bags of the past year. Make your voice heard, and vote from now until Sunday, January 10th! The winners will be announced on Monday, January 11th. The fate of the brands is in your hands, perhaps literally.
Featured Items
The holiday season may be coming to a close, but there's at least one party left – and it's the biggest of them all! New Year's Eve gatherings are often packed to the brim with people, so clearly you don't want to be dragging around a hefty tote. You want to be holding a drink, dancing, and snacking on delicious little canapés (before your January 1st diet and fitness regimen officially kicks off!). That calls for a small, hands-free bag. My accessory of choice? The wallet-on-a-chain. The only trouble is that some of my favorite wallets come sans-strap…
Featured Items
Dangling bag-themed decorations feel perfect for this time of year. They're like tiny ornaments. I mean, how amazing would it be to have an entire tree trimmed with these cuties? Each one of these, from bag charms and key chains to brooches and earrings, is great as a gift, but I've already got my Christmas gifts covered. Which means I'm getting these for myself! Good things do come in small, bag-shaped packages.
Featured Items
As we head towards the holiday season, extravagance and fantasy begin to occupy our minds. For fun, as research, or for the sole sake of ogling, here are the most expensive bags money can buy, that are, indeed, worthy of their staggering prices.
Featured Items