Chanel
Wed 10.30
I've been eying the Chanel Boy since it first came out; I just haven't been able to pull the trigger, as I've been over-thinking it (a twist on a classic, does it read too trendy?). But now there's this version. The Chain bag.
Fri 10.04
Now that we've seen all of the gorgeous new creations come down Paris' runways, let's take a look at what the chic attendees were toting. Because as magical as a show is, the way a bag translates into our real lives is far more important. A recurring character on the scene was Charlotte Olympia's Time Piece clutch (at Neiman Marcus for $1,276).
Fri 10.04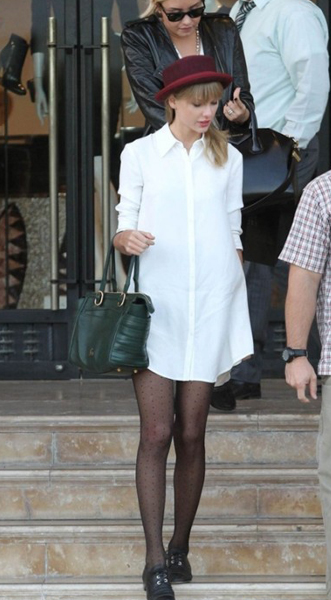 Now I love a good shirt dress, especially this time of year. They are comfortable, versatile, and look great with flats or heels which is a plus when the weather starts to turn. However, there's something about this particular dress that's a bit too man-ish? I get that's the idea of the look, but this one is a bit too bulky.